I got to see inside two luxury home theaters, and one costs the same as a house
The home theaters of the rich and famous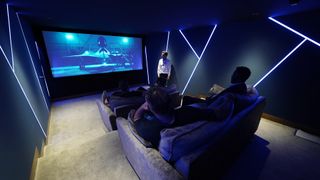 (Image credit: AWE)
We're all out to get the most out of our home entertainment setups but what would these look like if money weren't an object? I was lucky enough to recently have the opportunity to watch clips from the best 4K movies in not one but two luxury home theaters and now that I've experienced it, I wish I hadn't (the cliche 'once you've flown premium, you won't want to fly any other way' has never felt truer).
The bespoke home cinemas were in fact demo rooms set up at the Epsom, England headquarters of AWE Europe, a specialist trade distributor of home technology. Both rooms made me feel like I was at my local cinema, but there was a key difference between the two – one cost double the price of the other.
You'll likely have seen stylish home theater setups online (or in person) before. Luxury home theaters are usually a staple in mansions and the like and you can get a peek at plenty when browsing affluent real estate sites. Nevertheless, £200,000 for an elite home theater will still make most people gasp. So, what was the difference between the two setups? I'll detail the specifics below.
What's inside a £50,000 home theater
As you might have guessed, the home theater that was priced at £50,000 wasn't as immersive as its more high powered counterpart but it still delivered a high-end cinematic experience that blew my mind.
With four Bowers & Wilkins ISW-8 12-inch subwoofers, which were housed in the matching ISW-8 back boxes and supported by four CDA-2HD DSP amplifiers, the room was transformed into a fighter jet traveling at 2,400 km an hour while watching Top Gun: Maverick.
The rest of the room was kitted out with 11 Bowers & Wilkins speakers – three directly behind the screen, four around the room and four in the ceiling – a Marantz AMP 10 Reference 16 channel amplifier and the Cinema 50 9.4 channel 8K AV receiver from the same brand, as well as a high-end Epson laser projector (the EH-LS12000B 3LCD that has 2,700 lumens).
If you're wondering if all those speakers are necessary, according to James Drummie, home cinema product manager at AWE, during their testing they noticed that's what made the key difference in quality. "Traditionally, surround sound speakers always sit to the side or behind. But front wide speakers bridge that gap between the surround speakers and front speakers by being almost perfectly in the middle. It means that the immersive [spatial sound technology] is far more fluid when going around the room."
What's inside a £200,000 home theater
My first impressions of the home theater that was priced at £200,000 was the stripped back look of the room. Like the £50,000 room, everything was hidden away – there was even a control room lit up with blue neon lights that housed a tower of amplifiers for all the speakers.
Like the 'cheaper' home theater, this setup had four Bowers & Wilkins CTSW15 subwoofers that were each powered by CDA-2HD DSP amplifiers. It also had three front speakers, two front wide speakers, six ceiling speakers – the Bowers & Wilkins CCM 8.5D speakers – as well as four surrounding side speakers, which were the Bowers & Wilkins CWM 8.3D and CWM 8.5D. These ran on two Rotel RMB-1585 amplifiers and four Bowers & Wilkins CDA-2HD amplifiers.
It's the detail in this more high specced setup that makes it really come alive. With a mountain of amplifiers, the speakers are getting lots of power. James Drummie, home cinema product manager at AWE, tells me the reason for this is "because for speakers that are further away from the listening position, we actually need more power to them to be able to achieve the same sound pressure levels".
Then there's the brain behind this major operation, the Marantz AV 10 processor, which can process 15 channels – its predecessor had 13 channels. Just the audio equipment alone cost a staggering £86,000, according to AWE.
With a total of 10 amplifiers and a premium projector, watching The Batman was like when I went to see it at the IMAX. This starts to make a lot more sense when you realise that the projector they used – the Sony GTZ-380 – costs £85,000 on its own (the lens that AWE was using cost an additional £9,000).
Are high-end home theaters worth the money?
You don't have to spend a lot of money to get the best home theater system. For instance, you can certainly set up your own with one of the best TVs and one of the best soundbars, but if you want to take that extra step closer to replicating the experience of your local cinema then you'll require more high performance audiovisual tech.
There's a lot that goes into it, too. A dedicated home theater will need one of the best 4K projectors, a home cinema projection screen, one of the best stereo speaker systems, subwoofers, one of the best AV receivers, one of the best streaming devices and more.
On top of all this, there's also the matter of the acoustics within the room, positioning and placement of speakers, as well as the furnishings – you can't spend all your money on high-end audiovisual gear and be let down by an uncomfy couch.
With various levels and price ranges for home entertainment gear, audiophiles or cinephiles have plenty of options to start upgrading their systems.
Sign up to receive daily breaking news, reviews, opinion, analysis, deals and more from the world of tech.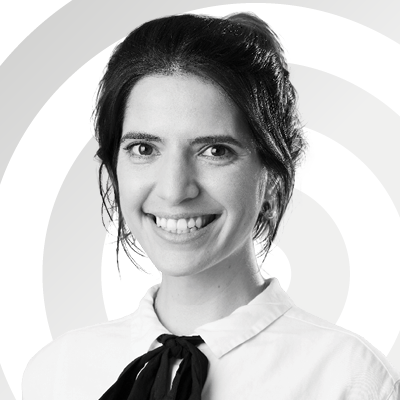 Senior Editor UK, Home Entertainment
Amelia became the Senior Editor for Home Entertainment at TechRadar in the UK in April 2023. With a background of more than eight years in tech and finance publishing, she's now leading our coverage to bring you a fresh perspective on everything to do with TV and audio. When she's not tinkering with the latest gadgets and gizmos in the ever-evolving world of home entertainment, you'll find her watching movies, taking pictures and travelling.