These Cyber Monday vacuum deals are a must grab before the sale event ends
Forget those Cyber Monday robot vacuum deals. This is the vacuum you want for 2023.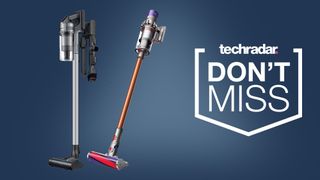 (Image credit: Future)
I'm sure you've seen many Cyber Monday deals on vacuums. And I'm sure a chunk of those are on robot ones. But, honestly, if you're serious about keeping your home clean, especially when you've got pets around, you'll want to skip the robot and go cordless instead.
I've owned, tested, and fought with several robot vacuums in my lifetime, being an early adopter who's owned more than her share in the last few years, and I'm here to tell you that not even the best and most powerful ones can truly match regular vacuums. So, I'm here to make a case for cordless vacuums instead, many of which are discounted this Cyber Monday.
But first, here are the best Cyber Monday vacuum deals on cordless models.
7 Cyber Monday cordless vacuum deals
So, why are cordless vacuums better? I'm not saying cordless vacuums are perfect. A lot of them still have a ways to go when it comes to battery life. However, they're the perfect balance between those heavy, troublesome, miserable-to-use corded vacuums that are loud and obnoxious and those robot vacuums that are, yes, convenient but not as effective when it comes to cleaning.
I get it; those robot vacuums can be scheduled or voice-controlled and are automated, so they'll clean without you lifting a finger. But, they also tend to push the smallest particles around, including pieces of litter and cat hair, instead of sucking them up properly. When it's time for you to do proper cleaning, you'll find a lot of that debris just shoved in hard-to-reach corners and under your furniture. And, because of their shape, they're limited to those spots that can actually accommodate their wide width.
Cordless vacuums, on the other hand, can not only reach corners and narrow openings, thanks to their very movable heads and typically thinner profiles, but they're also better at cleaning. And, while you do have to take the time and effort to run them, they're lighter and more agile, and best of all, cord-freaking-free.
I've been testing a couple of cordless vacuums now, and I have to say, I'm happier with the results. My apartment feels cleaner after every clean, and I only have to clean once – unlike robot vacuums, which I have to run at least a couple of times before I'm happy with the results.
They might need manpower to clean, but cordless vacuums are much more efficient. So, skip those robot vacuum Cyber Monday deals, and go for one of the above instead.
You're welcome!
More Cyber Monday deals
Sign up to receive daily breaking news, reviews, opinion, analysis, deals and more from the world of tech.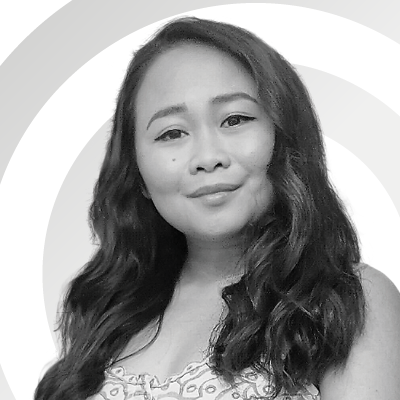 Computing Reviews and Buying Guides Editor
Michelle Rae Uy is the Computing Reviews and Buying Guides Editor here at TechRadar. She's a Los Angeles-based tech, travel and lifestyle writer covering a wide range of topics, from computing to the latest in green commutes to the best hiking trails. She's an ambivert who enjoys communing with nature and traveling for months at a time just as much as watching movies and playing sim games at home. That also means that she has a lot more avenues to explore in terms of understanding how tech can improve the different aspects of our lives.