The best PS5 game deals on Amazon AU for Black Friday
Fun for the whole family at bargain prices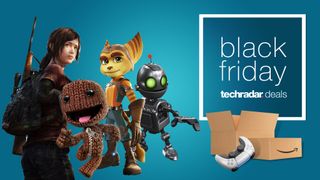 (Image credit: Future)
Black Friday is almost upon us – that means hot deals and bargains are coming hard and fast, with some of the best and most popular games for PlayStation 5 included amongst the savings. Leading the charge as you might expect, Amazon have launched the first wave of their Black Friday specials with discounts for some of the best PS5 exclusives and new releases already among the highlights.
We're seeing big discount opportunities on new releases we wouldn't have seen in many previous years for Black Friday 2022, so don't be shy on taking advantage of any of these brilliant deals if they appeal to you as stock won't last.
The best PS5 Game Deals on Amazon AU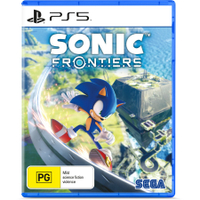 Sonic Frontiers | AU$99.95 AU$54 at Amazon (save AU$45.95)
No matter what the game is, it's basically unheard of to see a game for the PS5 given a saving of over 40% less than two weeks after release. Taking the blue blur into an open-world, Sonic Frontiers is an ambitious entry into the franchise that might not always stick the landing but offers more than enough fun and nostalgia to make the whole trip worthwhile.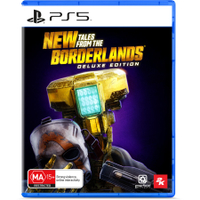 New Tales from the Borderlands | AU$89.95 AU$39 at Amazon (save AU$50.95)
Only released one month ago, this latest entry into the Borderlands franchise's 'New Tales' graphic adventure spin-off series is a good opportunity for franchise fans to dive back into the humour and heart of Borderlands. Even being such a recent release you can find it here for a steal with a 51% discount attached.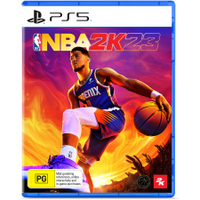 NBA 2K23 | AU$119.95 AU$49 at Amazon (save AU$70.95)
If you're an avid NBA fan, you know exactly what to expect from an NBA 2K game, mostly seeing only rosters change and graphics improve slightly year to year for new releases. Still, if you're one of the many people who want to stay up to date with your digital hooping, this savings opportunity is for you. That's especially true when you considering how unheard of it is to see an NBA 2K game land a discount greater than 50% less than three months from launch when typically they remain generally fixed around their launch price for at least the first six months.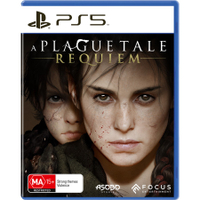 A Plague Tale: Requiem | AU$99.95 AU$64.95 at Amazon (save AU$35)
Having only been released just over a month ago, this surprise sequel to equally surprising hit 2019 release Plague Tale has launched to considerable acclaim, finding itself landing in Game of the Year discussions for many critics and gamers alike. If you're keen to see what all the hype is about, this deal's for you!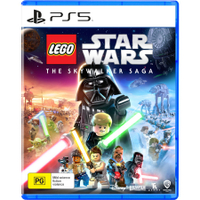 Lego Star Wars: The Skywalker Saga | AU$89.95 AU$49 at Amazon (save AU$40.95)
Star Wars fan? You're in luck! You can play your way through the entire Skywalker Saga on the PS5 for less than AU$50 thanks to this Black Friday deal, with the co-op option in this one making it possible for you to bring your best pal along for the ride! Starting with Phantom Menace and working your way to Rise of Skywalker in brick form, there's a lot of value and fun to be had here so don't be shy!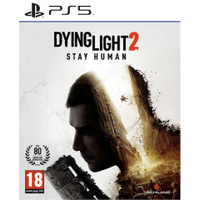 Dying Light 2 Stay Human | AU$99.95 AU$39 at Amazon (save AU$60.95)
Keen to get your Zombie fix? The much anticipated, oft-delayed sequel to 2015's Dying Light arrived in February, and while it didn't quite manage to match the acclaim of the series' first entry it nonetheless is a good chance to scratch any Zombie killing itch you might have. With a 61% saving attached to this one, what is there to lose?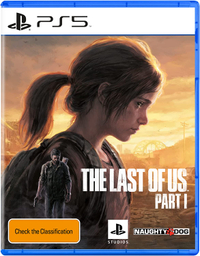 The Last of Us Part 1 | AU$124.95 AU$69 at Amazon (save AU$55.95)

Having released in early September, this remake of the first game in The Last of Us franchise is more than a simple remaster for the next-gen console. Developer Naughty Dog has taken the base game (and its story expansion), introduced accessibility features that were first found in the game's sequel and added PS5-specific features including 3D Audio and haptic feedback for the controller. The end result is an entirely new and improved way to experience the groundbreaking PlayStation exclusive - and found here at a handy 45% discount.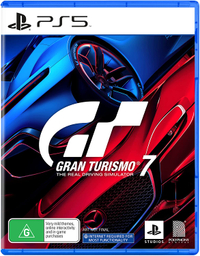 Gran Turismo 7| AU$124.95 AU$49 at Amazon (save AU$75.95)
As PlayStation's marquee racing franchise, gamers have high expectations when it comes to new Gran Turismo titles and this latest addition doesn't disappoint – our review calls this one "the best PS5 exclusive yet". A bit extreme? Find out for yourself by taking advantage of this 61% discount ahead of Black Friday.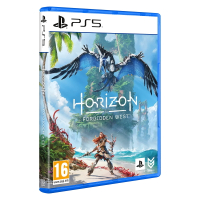 Horizon Forbidden West | AU$124.95 AU$49 at Amazon (save AU$75.95)
As the first PS5 entry in one of PlayStation's headline franchises, Horizon: Forbidden West was destined to get attention and has now found itself landing in many Game of the Year conversations. As a title taking full advantage of next-gen gaming's capabilities, most particularly with its stunning scenery, this one is close to a must-have for the PS5. That's especially when you consider the 61% discount taking it to the lowest price we've seen for it yet.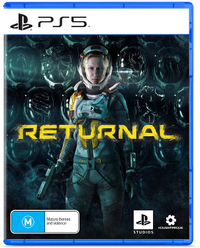 Returnal | AU$124.95 AU$57.95 at Amazon (save AU$67)

This sci-fi roguelike takes no prisoners and is guaranteed to frustrate you more than once with how challenging it is, but the stunning visuals, alluring story and gorgeous soundtrack make this one of the best PS5 exclusives we've seen yet. You can grab this one with a 54% discount (or alternatively sign up for PlayStation Plus Extra or Premium to play it for free).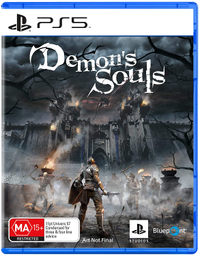 Demon's Souls | AU$124.95 AU$52.95 at Amazon (save AU$72)

Just like the PS5 version of The Last of Us above, this remake of FromSoftware's first entry into the Souls series is an entire rebuild of the original. Whether you're familiar with or new to "Soulsborne" games, Demon's Souls is a challenging, but thrillingly rewarding PS5-exclusive. It's also managed to land a 58% discount ahead of Black Friday and is well worth taking a chance on.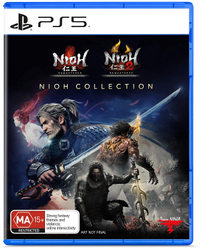 The Nioh Collection| AU$124.95 AU$55.95 at Amazon (save AU$69)

Many games in recent years have tried to emulate the winning formula of the "Soulsborne" games, but few have managed to achieve it in quite the way that Nioh does. A challenging, rewarding and often frenetic adventure through feudal Japan, this remastered collection of the original Nioh game and its sequel offers plenty of gameplay in the one package – particularly when considering this handy 55% discount.
When do the Black Friday PS5 deals begin?
Luckily for you, they already have! Amazon already has a reputation for delivering some of the best deal opportunities for new and old games and that's especially true for Black Friday – and these early deals are the proof in the pudding!
You can also expect more deals to start emerging from the beginning of Black Friday week on Monday November 21, with more opportunities to snag a bargain emerging and re-emerging all the way through until Cyber Monday brings it all to a close on November 28.
What to expect from PS5 deals this Black Friday?
The early deals we're seeing already give us some idea of what we can expect from future PS5 game deals in the lead up to the Black Friday four-day weekend. All bets seem to be off, with even 2022 releases getting their prices thoroughly slashed, and there's every reason to hope we might see deals on other recent releases pop up too.
Sign up to receive daily breaking news, reviews, opinion, analysis, deals and more from the world of tech.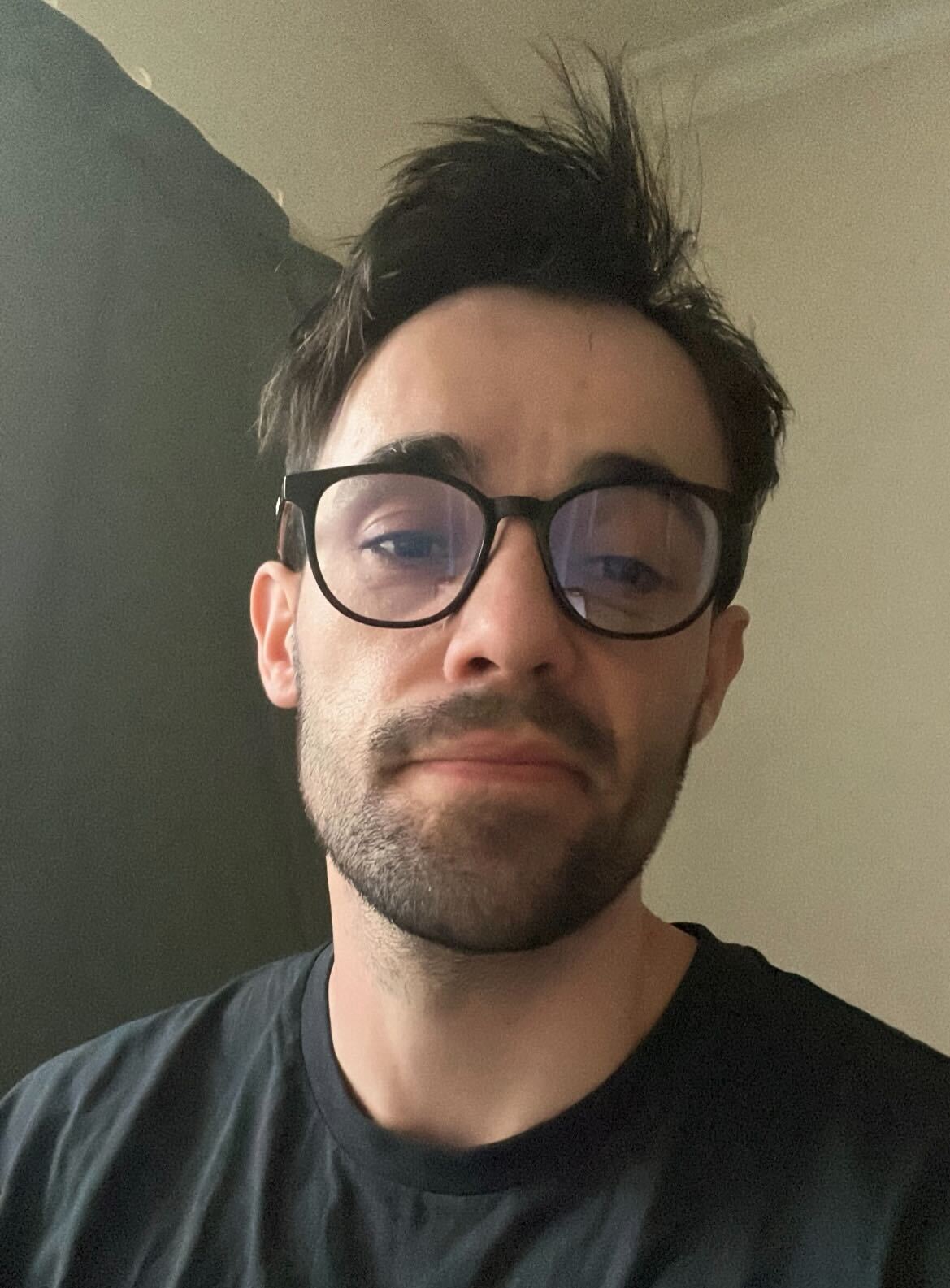 James is a senior journalist with the TechRadar Australia team, covering news, analysis and reviews in the worlds of tech and the web with a particular focus on smartphones, TVs and home entertainment, AR/VR, gaming and digital behaviour trends. He has worked for over six years in broadcast, digital and print journalism in Australia and also spent time as a nationally recognised academic specialising in social and digital behaviour trends. In his spare time, he can typically be found bouncing between one of a number of gaming platforms or watching anything horror.