There are some absolutely awesome iPad deals up for grabs at Amazon right now, including the latest 2022 iPad for just $399 (was $429) (opens in new tab) and the slightly older 2021 iPad for $269 (was $329) (opens in new tab).
These iPad deals both match the lowest prices yet for these excellent Apple slates, giving you the chance to get a nice discount on one of the best tablets you can buy currently.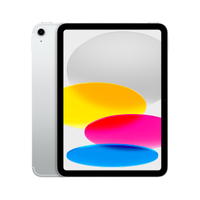 (opens in new tab)
Apple iPad (2022): was $429 now $399 at Amazon (opens in new tab)
Display: 10.9-inch Liquid Retina
Processor: A14 Bionic chip
Storage: 64GB
A nifty $30 saving at checkout brings the latest Apple iPad back down to its lowest price today at Amazon with a deal that matches the one we saw back on Black Friday last year. With an all-new design that's reminiscent of the Pro models, a superb chip, and a slightly enlarged display, the latest Apple iPad is an absolutely fantastic iOS tablet for the price.
Deal rating: ⭐⭐⭐⭐
Reasons to buy
Refreshed new design
Powerful A14 chip
Avoid if
You're on a strict budget
A $30 price cut may not seem like the biggest price cut in the world but it's actually a deal that brings this excellent new Apple slate back down to its lowest price. Overall, it's a small but welcome discount on the tablet that we think is the best iPad for most users right now.
A brand new refreshed design, speedy A14 Bionic chip, and improved camera are the highlight features on the latest Apple iPad 10.9 (2022). At 10.9 inches, it's a little bigger than the previous model but it's still relatively reasonably sized and packs more than enough power to zip through both professional and casual applications. At $399, it's not a cheapo buy by any stretch of the imagination but there's a lot of value on offer with this model due to the excellent and well-thought-out upgrades.
If you're on more of a budget, you could also consider the excellent 2021 Apple iPad 10.2 model, which is also at its lowest-ever price at Amazon right now.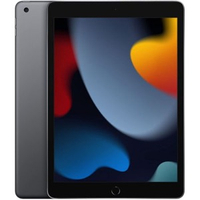 (opens in new tab)
Apple iPad (2021): was $329 now $269 at Amazon (opens in new tab)
Display: 10.2-inch Liquid Retina
Processor: A13 Bionic chip
Storage: 64GB
A $50 price cut makes the older (but still great) 2021 iPad a great buy if you're strictly on a budget. It's not as powerful as the latest model, nor does it feature quite as modern of a design, but it's more than capable of handling browsing, streaming, and casual gaming - and at a price that's much lower than the latest model.
Deal rating: ⭐⭐⭐⭐
Reasons to buy
Excellent value
Still holds up for 2023
Avoid if
You want the latest and greatest
While the latest 2022 model is definitely the better tablet of the two, the older Apple iPad 10.2 2021 is hard to ignore as a great lower-cost alternative.
This particular model used to be the baseline standard iPad but Apple has essentially shifted it to the 'budget' option with the release of the 2022 model. Essentially, it's got a slightly older design with thicker bezels and a more dated chip and camera setup. It is, however, a whopping $130 cheaper than the latest model. That alone makes it a decent option for those strictly on a budget and it's still a really capable little slate for covering the basics.
Want to see what else is available today? Here's a full round-up of today's best iPad deals, including prices on the Air and Pro models.