Cyber Monday PS5 deals 2023 - the best discounts still live
Deals
Contributions from
last updated
Cyber Monday PS5 deals are officially over but some strong discounts still remain
Cyber Monday PS5 deal links
1. Quick links
2. Consoles and bundles
3. Controllers and accessories
4. Headsets
5. Video games
6. UK deals
7. FAQs
Even though the Cyber Monday PS5 deals are officially over, we're still seeing some great price cuts to take advantage of. As a result, if you missed the sales day, or are now looking for something for a Christmas gift, or to enhance your holiday gaming setup, then there may well be something still available for you.
There have been some amazing deals on everything PS5-related this winter. The best PS5 games, PS5 SSDs, and PS5 accessories have all gone on sale over the Cyber Monday gaming deals period, and there are still some stragglers left over.
If you're shopping for a PS5 this winter, then you might well find what you're looking for right here, and we've kept all of our hand-picked deals that are still live for your viewing pleasure below.
Cyber Monday PS5 deals - Quick links
Retailer links:
US
UK
Cyber Monday PS5 deals - consoles and bundles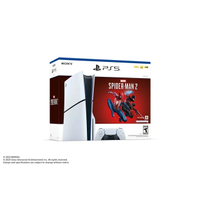 PlayStation 5 Slim - Marvel's Spider-Man 2 Bundle: $499 at Walmart
Walmart is currently stocking the PS5 Slim a little early as part of this brilliant bundle that includes a copy of Marvel's Spider-Man 2. The new detachable disc drive gives you the option to start playing physical games right away. We're expecting stock to sell out fast though, so be sure to act quickly if you want this model.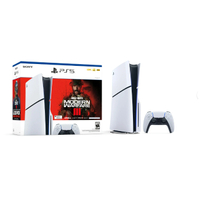 PS5 Slim + Call of Duty Modern Warfare 3: $499 at Walmart
This is another opportunity to get your hands on the newest model of PS5 this sales period, this time bundled with a copy of the very latest Call of Duty, the brand new Modern Warfare 3. This is perfect as a treat for yourself or the first-person shooter (FPS) fan in your life.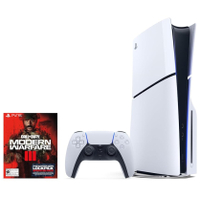 PS5 Slim + Call of Duty Modern Warfare 3: $499 at Amazon
If you prefer to shop at Amazon, then the massive online retailer has also got the goods for you if you're after that PS5 Slim Modern Warfare 3 bundle. The package is currently the same price as other retailers and in stock and ready to go right now.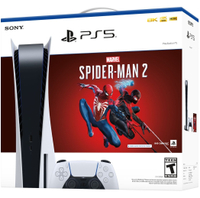 PlayStation 5 Console – Marvel's Spider-Man 2 Bundle: $499.99 at Best Buy
If you would prefer the launch PS5, this is a fantastic bundle featuring the excellent Marvel's Spider-Man 2 and a PS5 console for the cost of the console alone. Given the game's recent release and huge popularity, this is our current favorite this Cyber Monday period.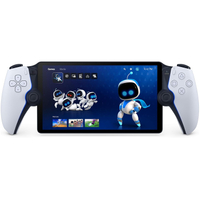 Check PlayStation Portal stock at Amazon
This new PlayStation accessory has been in such hot demand that it's already sold out everywhere - but it's still worth checking for PlayStation Portal stock every now and again if you're interested in the new streaming handheld device. In addition to Amazon, here are our top recommendations of where to look:
Cyber Monday PS5 deals - controllers and accessories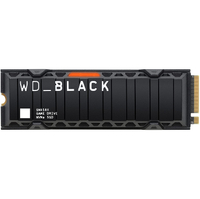 WD_BLACK 1TB SN850X: Was $179.99 now $79.99 at Amazon
Save $100 - Western Digital's SSDs are a great choice for expanding your PS5's internal storage and this licensed 1TB SN850X provides a significant amount of memory for installing more digital games. Adding it to your console is hassle free thanks to a pre-installed heatsink.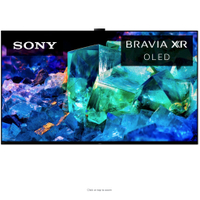 Sony A95K QD-OLED 55-inch 4K TV: was $2,799.99 now $1,699.99 at Best Buy
Save $1,100 - Honestly, I really can't believe that this PS5 TV deal is still available - it's ridiculously good value and gets you an astonishing TV perfect for PS5. This screen garnered critical acclaim when it came out in the second half of last year and is easily one of the best TVs made for gaming. If our calculations are correct, this price beats its previous lowest-ever rate by a whopping $600!
Price check: Walmart - $2,479 | Amazon - $2,398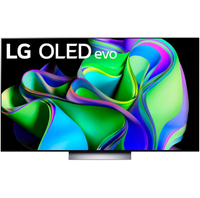 LG 65-inch C3 OLED TV: was $2,099.99 now $1,599.99 at Best Buy
Save $500 - This is a massive discount on one massive 65-inch TV. With a huge $500 saving, this is another one of the best TV deals that we've seen so far and, thanks to the TV's large size and vivid colors, we could not make a more enthusiastic recommendation for PS5 owners.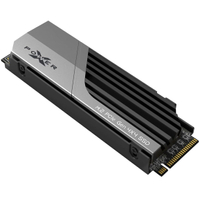 Silicon Power XS70 2TB: was $124.99 now $109.97 at Amazon
Save $15 - We've used loads of Silicon Power hard drives in the past and can vouch for the fact that it is an exceptionally reliable brand. Offering incredible value for money here with this 2TB drive, this particular model also comes with its own heatsink so will be very easy to fit in your PS5.
Price check: Newegg - $114.99
Cyber Monday PS5 deals - headsets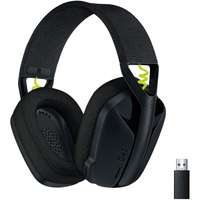 Logitech G435 Lightspeed Wireless Gaming Headset: was $79.99 now $49.88 at Amazon
Save $30 - The Logitech G435 is a stylish and reliable wireless gaming headset. In addition to full PS5 and PS4 support, this headset is compatible with other systems like the Nintendo Switch, making it perfect for those with a few different consoles.
Price check: $99.99 at Logitech G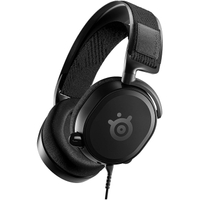 SteelSeries Arctis Prime gaming headset: was $69.99 now $46.99 at Amazon
Save $23 - A wired gaming headset crafted for esports by SteelSeries, the SteelSeries Arctis Prime is a good budget choice for competitive gamers. It's multiplatform, meaning it'll work across all consoles, mobile, and PC in addition to PS5. Keep an eye on this listing, though, as we expect more discounts to come as we get closer to Cyber Monday.
Price check: $69.99 at SteelSeries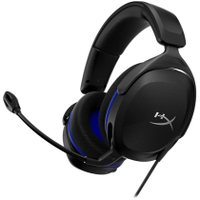 HyperX Cloud Stinger 2 Core gaming headset: was $39.99 now $23.99 at Amazon
Save $16 - The HyperX Cloud Stinger 2 Core is at its lowest-ever price at Amazon. If you're after a lower-cost wired headset option, this is a fantastic choice. There are currently two color options available, White or Black, so be sure to pick the one that best matches the rest of your setup.
Price check: $39.99 at HP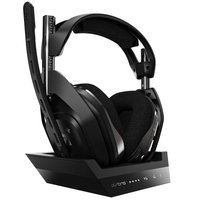 ASTRO Gaming A50 Wireless Headset + Base Station: was $299.99 now $229.44 at Amazon
Save $65 - This isn't the lowest price we've ever seen on this high-end Astro A50 wireless headset, but it's still a decent early deal. Boasting incredible audio, a quality microphone, and a handy charging station, it's our number-one pick if you're after a gaming headset that will last you years.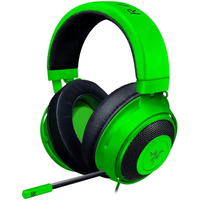 Razer Kraken Wired Gaming Headset: was $79.99 now $59.95 at Amazon
Save $20 - A more budget-oriented wired member of the fantastic Razer Kraken family, this stylish headset is fully compatible with both PS5 and PS4. It also comes in a range of striking colors, including neon green and pink. Just be aware, however, that the steepest discounts are currently only on the black and green models.
Cyber Monday PS5 deals - Video games