Best PS5 accessories in 2023
Best
Contributions from
last updated
All the best PS5 accessories available right now
Best PS5 accessories: Quick list
1. The list in brief
2. Best overall
3. Best for audio
4. Best budget
5. Best for streaming services
6. Best for streamers
7. FAQs
The best PS5 accessories can help to fully complete your setup. Wher that's an extra controller, a webcam, a media remote, or any other quality-of-life improvements, we're rounding up all the essential extras you need for the system. It's all about comfort and convenience.
The PS5 has been around now for almost three years and there are more accessories now than at any other point in time. What's more, with the upcoming release of the PlayStation Portal, PlayStation Pulse Elite, and PlayStation Pulse Explore, we could be seeing more first-party PS5 accessories on the way as well.
We've compiled a collection of functional gear that's also as affordable as it can be, but if you're looking for something slightly more specific, we've pulled together the best PS5 headsets alongside the best monitors for PS5 too so you can upgrade your entire gaming space rather than just your experience with the console. Speaking of space, the best SSDs for PS5 are an essential inclusion, too.
The Quick List
The best PS5 accessories in 2023
Why you can trust TechRadar We spend hours testing every product or service we review, so you can be sure you're buying the best. Find out more about how we test.
The best overall PS5 accessory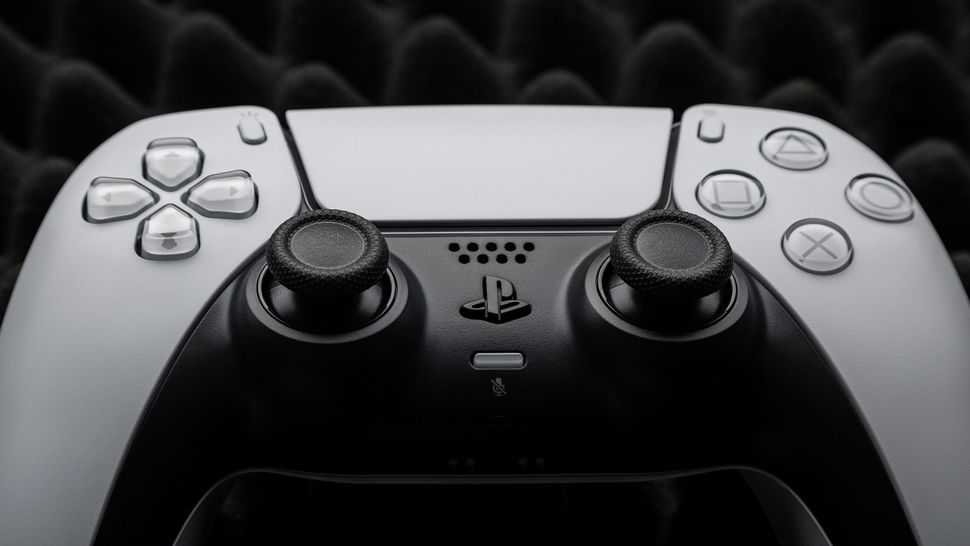 The best PS5 accessory
Reasons to buy
+
Excellent haptic feedback
+
Leading ergonomics
+
Adaptive triggers are amazing
Reasons to avoid
-
Expensive when bought separately
-
Not great battery life
Buy it if
✅ You want all the leading PS5 controller features: The DualSense features haptic feedback, adaptive triggers, a touchpad, and gyro controls as the most advanced OEM pad on the market.
Don't buy it if
❌ You want a PS5 controller with good battery life: All the bells and whistles come at a price as the DualSense only averages around 4-8 hours on a single charge.
The DualSense controller can easily be considered one of the most essential PS5 accessories as it's highly likely you're going to want to play with friends. Moreover, the rather limited battery life on the latest PlayStation pad can leave a little to be desired. You can expect between four and eight hours depending on your usage, which means you may need to reach for the charging cable on longer play sessions.
If you're not a fan of the standard white colorway which came with your PS5 console then there are plenty of new and exciting options to choose from. Some of our favorite variations include Midnight Black, Cosmic Red, Starlight Blue, and Nova Pink to scratch the surface. Standard white and black colorways will run you $69.99 / £59.99, while the more special colors typically cost $5 / £5 more.
Personally, we keep several DualSense controllers to hand with our PS5 console to swap them out to prevent this issue. It's not ideal, but it keeps you wires-free for the time being. In terms of what makes this particular controller so special, the proof is in the ergonomics. It's an incredibly comfortable gamepad to use and features some incredible haptic feedback as well as adaptive triggers which no other company right now is doing, which goes a long way to take the sting out of the less-than-exceptional playtime.
The best PS5 accessory for immersive audio
The best PS5 accessory for immersive sound
Reasons to buy
+
Stellar 3D audio
+
Solid microphone
+
Comfortable over time
Reasons to avoid
-
Build quality isn't amazing
Buy it if
✅ You want affordable, accessible immersive audio: The Pulse 3D headset won't break the bank, and is remarkably easy to set up on your PS5.
Don't buy it if
❌ You want more features: The Pulse 3D headset is excellent for that out-of-the-box plug-and-play factor, but lacks distinct features you might find on pricier headsets.
We've been continuously impressed by what the Pulse 3D wireless headset is able to do for a very competitive price point even over two years after it was introduced to the market. That's because it walks the fine line between affordable and powerful, and while you're ultimately seeing a reduction in that premium feeling build quality here compared to some others, the set makes up for it with the introduction of 3D audio tech.
As the PS5 lacks the Dolby Atmos support of the Xbox Series X, Sony's answer to more immersive sound was through the Tempest 3D AudioTech. There's a growing list of titles that support this software as well, with over 20 first-party games and counting. If you want to hear what current-gen audio's all about then the Pulse 3D impresses with its relatively humble MSRP of $99.99 / £89.99, however, we've seen this model considerably cheaper this year, so you may get it at a discount, too.
The best budget PS5 accessory
3. DualSense Charging Station
The best cheap PS5 accessory
Reasons to buy
+
Supports two DualSense controllers
+
Small form factor and footprint
+
Officially verified by Sony
Reasons to avoid
-
Takes roughly three hours to charge
Buy it if
✅ You want fast and affordable charging: One of the more affordable PS5 accessories, it's also excellent for swiftly charging your DualSense controllers.
Don't buy it if
❌ You usually play wired: If you're one to play with a wired controller, or with one plugged into your console via USB, a charging station is fairly obsolete.
We've already identified that the only real weakness to the DualSense controller is less-than-stellar battery life, and you can get around this issue with the DualSense Charging station. This power cradle has support for two controllers at once, which also gives you a good place to store them when not in use, too. It takes around three hours for controllers to reach full charge, so this PS5 accessory is best utilized when the system, and you, are in rest mode.
The DualSense Charging Station is pretty inexpensive as well. It currently retails for around $29.99 / £19.99 but has been spotted at cheaper rates than this throughout the year. If you can spare an extra outlet, we think that keeping this accessory handy and getting into the routine or storing your controllers here could be the difference between gaming for a couple of hours and going all night.
The best PS5 accessory for streaming services
4. PS5 Media Remote
The best PS5 accessory for streaming services
Reasons to buy
+
Better for streaming apps
+
Inexpensive price point
+
Conserves power in your DualSense
Reasons to avoid
-
Not technically necessary
-
It isn't rechargeable
Buy it if
✅ Your PS5 is a multimedia platform: Regularly watch Netflix and other streaming services on your console? The Media Remote is an ideal accessory for that.
Don't buy it if
❌ You largely stick to games: The DualSense controller is perfectly fine for navigating streaming services, and is the preferred device if you don't use streamers often.
While the PS5 Media Remote isn't strictly necessary, we think it's definitely worth considering for anyone who uses their PS5 console as their main multimedia machine. As people who spend just as much time watching the likes of Netflix and Disney Plus on their machine as they do gaming, this inexpensive item could conserve crucial juice in your DualSense while having a few tricks of its own, too.
For a start, the PS5 Media Remote uses standard AA batteries just as you would find with a conventional TV clicker. That means you can keep a drawer stacked with cheap lithium batteries, and you won't be struggling to reach for the controller just to stick something on the TV. You can expect around 12 hours of playback out of this accessory as well, which is much longer than the DualSense by comparison.
The best PS5 accessory for streamers
5. PS5 HD Camera
The best PS5 accessory for streamers
Reasons to buy
+
Great for streaming
+
Sharp image quality
+
Works natively with the system
Reasons to avoid
-
Limited functionality
-
On the basic side of things
Buy it if
✅ Your want an easy streaming solution on PS5: Much like the charging station and Pulse 3D headset, the HD Camera works ready to go out of the box after some minor setup.
Don't buy it if
❌ You're camera shy: You are able to stream on PS5 without the use of a camera. So if you're particularly conscious, you can always go without.
If you've been wanting to stream your PS5 gameplay to the wider world of YouTube and Twitch then the PS5 HD Camera's sole goal is to make that as painless as possible. That's because this webcam, which is built specifically with Sony's latest console in mind, allows you to stream or record videos with your face in them all with minimal fuss.
There's no need to reach for specific software here. However, you won't be getting the absolute pinnacle of image quality, but for a standard streaming setup, this option is well worth taking a punt on. That's because it currently sells for $59 / £39.99 which is much cheaper than your run-of-the-mill HD shooter and comes from an established brand.
Best PS5 Accessories - FAQs
Should I get a headset for my PS5?
Although a headset isn't necessary to enjoy gaming with the PS5, it can help massively enhance the experience and add a level of immersion you might miss otherwise. The PS5 has impressive 3D audio capabilities too, which are only encouraged through the use of a headset, so even though its not essential it can still be a valuable addition to your setup.
Do I need an SSD for my PS5?
The PS5 doesn't ship with much storage, so investing in an SSD can save you a lot of hassle when it comes to having space for all the best titles on the console. Once you start downloading content, the base storage of 667GB will rapidly start to fill, so getting an SSD before any other accessory might be worthwhile if you have a pretty extensive gaming library ready to be played.
Can I use PS4 Controllers on PS5?
If you have a DualShock 4 controller, you can connect it to a PS5 to play PS4 games, but you won't be able to play any PS5 titles with it. Additionally, third-party controllers will not connect to the PS5, which is why having a DualSense 5 is so important. PS5 games are designed to be played with a DualSense 5 controller to optimize the new features it boasts, such as immersive haptic feedback, which is a feature the DualShock 4 didn't have.
Sign up to receive daily breaking news, reviews, opinion, analysis, deals and more from the world of tech.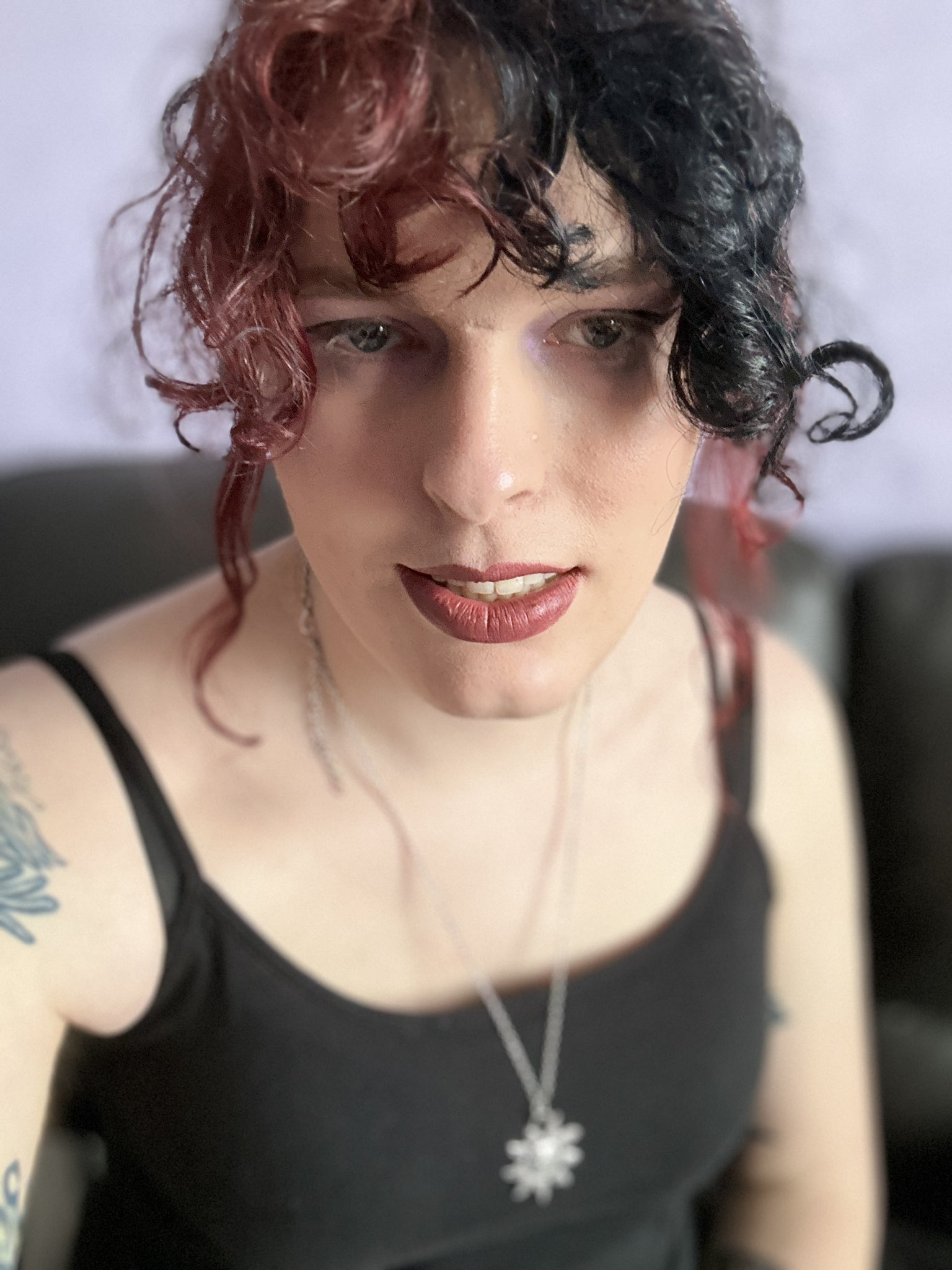 Aleksha McLoughlin is the Hardware Editor for TechRadar Gaming and oversees all hardware coverage for the site. She looks after buying guides, writes hardware reviews, news, and features as well as manages the hardware team. Before joining TRG she was the Hardware Editor for sister publication GamesRadar+ and she has also been PC Guide's Hardware Specialist. She has also contributed hardware content to the likes of Trusted Reviews, The Metro, Expert Reviews, and Android Central. When she isn't working, you'll often find her in mosh pits at metal gigs and festivals or listening to whatever new black and death metal has debuted that week.