PlayStation Pulse Explore release date, price, features, and everything we know
Features
Contributions from
last updated
The PlayStation Pulse Explore earbuds are coming soon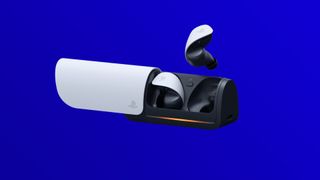 (Image credit: Sony)
Pre-order PlayStation Pulse Explore
If you're looking to get the buds into your life then check out our dedicated PlayStation Pulse Explore pre-order guide.
The PlayStation Pulse Explore earbuds are Sony's latest gaming earbuds for the PS5 console. There's a fair amount of information to process on the buds from price and pre-order details, to specs, and features, so we're bringing you all you need to know in a digestible and easy-to-read manner.
Announced in a PlayStation Blog post, and a corresponding teaser trailer, the PlayStation Pulse Explore is aimed at audiophiles on the PS5 console, as well as those looking ahead to the PlayStation Portal.
Sony has a solid track record in the audio world as can be evidenced through some of the best PS5 headsets, and also unveiled the PlayStation Pulse Elite, a high-end gaming headset, in the hardware reveal. All three of these (Pulse Explore, Pulse Elite, and the Portal) products are tied together through the company's new wireless technology PlayStation Link.
Below we're going over the PlayStation Pulse Explore's hardware, features, price, and everything else we know.
PlayStation Pulse Explore - release date and price
According to the hands-on report on the PlayStation Blog which accompanied the reveal, the PlayStation Pulse Explore will retail for $199.99 / £199.99. Pre-orders are open now, and you can read more on how and where to do that below.
This $200 / £200 price point puts the PlayStation Pulse Explore at the premium end of the gaming earbuds spectrum. The main competitor in this price range is probably the Razer Hammerhead Hyperspeed for PS5 which retails for $149.99 / £149.99 and also Sony's own Inzone Buds which sell for $199.99 / £179.99.
With pre-orders opening in early November - read on for more on that - there's a small delay between placing the order and receiving your new Explore earbuds; they launch on December 6, 2023. As a bit of relevant information, this also means that there's a bit of a gap between the PlayStation portal release date (November 15) and the buds arriving with you to combine the two.
PlayStation Pulse Explore - design and features
The design of the PlayStation Pulse Explore gaming earbuds features a color and design scheme that matches the PS5 system - a black and white monochrome aesthetic adorned with a black PlayStation logo. The pair looks clean and should fit right in with one of the best PS5 accessories, so your setup will look neat and satisfyingly uniform.
Hideaki Nishino, Senior Vice President of Platform Experience at SIE writes: "Pulse Explore is our first set of wireless earbuds, providing a premium portable audio experience with dual microphones and AI-enhanced noise rejection capable of filtering background sounds". He continues: "It also offers lossless audio and comes with a charging case". Also confirmed are dedicated volume and link buttons to make adjustments on the fly.
The charging case is very different from what Sony has done previously with the likes of the WF-1000 earbuds as instead of a small rounded case, this one is elongated with a slide cover. "The white cover can be slid back to reveal the earbuds themselves. Notably, the magnetic sliding action of the cover has a satisfying click to it when opening and closing". It's possible this change is due to needing to support a larger battery to charge the buds in the pod, but the battery life and size have yet to be confirmed, however, it will charge by USB-C, so the front port on the system can be used.
Tim Turi, Content Communications Manager at SIE, writes how the PlayStation Pulse Explore "sports planar magnetic drivers, which are more commonly found in the high-quality headsets game audio engineers use". He continues: "Put simply, unlike typical cone-shaped drivers, these flat (planar) drivers convey a wider range of nuanced sounds. Combine this with PlayStation's potent 3D audio and players are in for a crisp, immersive experience". That means some of the best PS5 games can be enjoyed even more with the company's proprietary audio technology.
These are bold claims for sure, and only testing will tell whether the audio drivers found within the PlayStation Pulse Explore will deliver a truly better experience. One of the more exciting things regarding the new audio gear coming from Sony is the introduction of PlayStation Link. According to the Japanese hardware giant, this "new tech allows the PS5 console, PlayStation Portal, Pulse Explore wireless earbuds, and Pulse Elite headset to achieve low-latency, lossless audio". It appears to be a 2.4 GHz connection, however, support has been confirmed for Bluetooth and dual-connectivity in both upcoming buds and the new PS5 headset.
PlayStation Pulse Explore - FAQs
Do the PS5 Pulse Explore gaming earbuds support 3D Audio?
Yes, it's been confirmed that the Pulse Explore gaming earbuds do support Sony's 3D audio meaning you'll be able to enjoy all the benefits of this feature with the buds. The effect may be more muted due to the smaller audio drivers than than can be found in a soundbar or dedicated over-ear headset, though.
Will the PSVR 2 support the PS5 Pulse Explore gaming earbuds?
Sony has not confirmed yet whether the PSVR 2 will support the PS5 Pulse Explore gaming earbuds. Currently, the gaming headset does not directly support Bluetooth. It remains to be seen whether this is compatible, which would bring 3D audio and a smaller form factor to the virtual reality gaming headset.
For more on Sony's latest console, we're rounding up all the best SSDs for PS5 as well as the best monitors for PS5 so you can have a ton of space for new titles and have them look their best, too.
Sign up for Black Friday email alerts!
Get the hottest deals available in your inbox plus news, reviews, opinion, analysis and more from the TechRadar team.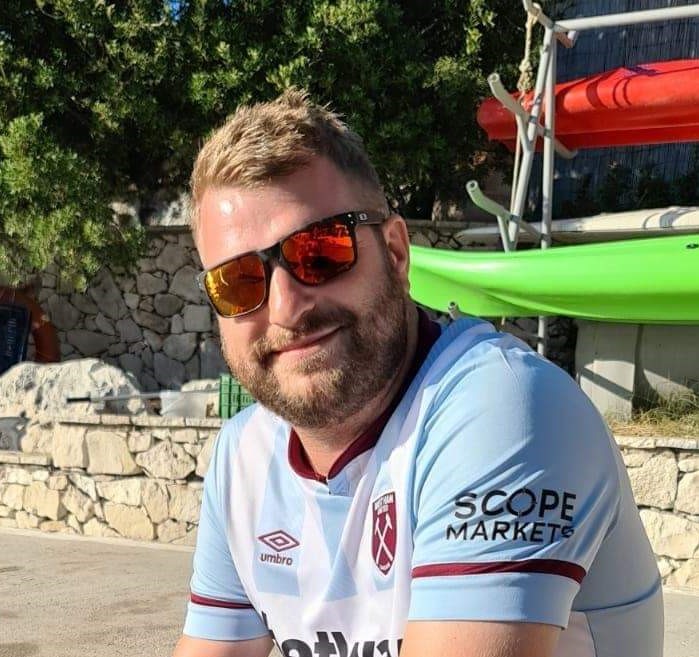 Deputy Editor, TechRadar Gaming
Rob is Deputy Editor of TechRadar Gaming, a video games journalist, critic, editor, and writer, and has years of experience gained from multiple publications. Prior to being TechRadar Gaming's Deputy Editor, he was a longstanding member of GamesRadar+, being the Commissioning Editor for Hardware there for years, while also squeezing in a short stint as Gaming Editor at WePC before joining TechRadar Gaming. He is also a freelance writer on tech, gaming hardware, video games, gardens, and landscapes and is crowdfunding a book on video game landscapes that you can back and pre-order now too.