PlayStation Pulse Elite release date, price, specs, features, and everything we know
Features
Contributions from
last updated
The PlayStation Pulse Elite will be the latest, premium official PS5 headset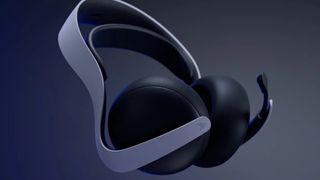 (Image credit: Sony)
Pre-order PlayStation Pulse Elite
If you're looking for the best means through which to add the Elite into your setup then check out our PlayStation Pulse Elite pre-order guide.
And don't forget to consider its earbud brethren by checking out our where to buy PlayStation Pulse Explore earbuds page.
The PlayStation Pulse Elite is the next official PS5 headset from Sony, and it brings a wealth of improvements over the original model which debuted nearly three years ago. With pre-orders having just opened, we're bringing you everything we know about the upcoming innovation.
Whether the PlayStation Pulse Elite can be considered one of the best PS5 headsets remains to be seen, however, given the foundations laid with the excellent Pulse 3D, it's certainly a possibility. The new headset - along with the Pulse Explore earbuds - does mark a new moment in Sony's gaming peripherals however with the brand launching its own proprietary wireless connection in PlayStation Link. This is crucial for the PlayStation Portal handheld device too which will rely on Link to connect to the Elite or Explore.
Anyway, you can find all the information we have on the Pulse Elite headset below from price and pre-order details to specs and features.
PlayStation Pulse Elite - release date and price
The PlayStation Pulse Elite was revealed in August 2023 by Sony in an official teaser trailer and corresponding PlayStation Blog post and will retail for $149.99 / £129.99.
In terms of a launch or release date, while you can pre-order the Pulse Elite now, the Pulse Elite headset will launch in most regions on February 21, 2024. That's a little bit of a delay from the initial announcement and from pre-order starting.
For some reference, the price represents a 30% price jump from the Pulse 3D headset with that retailing for $99 / £89.99 / AU$159. In terms of price comparison with other leading PS5 headsets, the PlayStation Pulse Elite positions itself firmly in the mid-range of the market. As an example, it's a little cheaper than our number one pick for the best PS5 headset, the SteelSeries Arctis 7P+, which retails at $169.99 / £174.99.
As a mild public service announcement or warning, we would wager that Pulse ELite pre-orders will soon hot up - to the point of potential stock shortages. This is exactly what happened with the PlayStation Portal, and what is happening already to the Pulse Explore earbuds (on December 6, the day of the buds' launch). With the earbuds being so hard to get hold of even now, there's a chance that folks will turn to the Pulse Elite headset instead, which could then have a knock-on effect of the supply and stock at retailers for the headset. We're not seeing this yet, just to be clear, but it could happen - we're just going on what we've seen so far in the Elite's companion products, so to speak.
PlayStation Pulse Elite - design and features
The teaser trailer highlights that the Pulse Elite shares a lot of the DNA with the existing Pulse 3D but adds a few noteworthy inclusions. From what the brief video snippet shows, the physical design seems almost identical, but with the addition of a retractable boom arm that can be hidden into the cup. This is something many of the SteelSeries Arctis gaming headsets have utilized, instead of a detachable 3.5mm mic we have seen from the likes of Razer with the Razer Kaira Pro Hyperspeed for PS5.
The aforementioned blog post goes into much more detail about the headset: "Pulse Elite is our new wireless headset that offers lossless audio and comes with a retractable boom mic and AI-enhanced noise rejection capable of filtering background sounds. A charging hanger is also included with the product for a convenient charging and storage option."
The fact that the microphone on the Pulse Elite will use AI-enhanced noise-canceling is something that we haven't seen in any other official PS5 headset yet. This feature is present in Sony's excellent WH-1000XM5 headphones, some of the best headphones on the market, so whether it's the same technology or something bespoke remains to be seen.
From what Sony is claiming, it sounds as though the Pulse Elite will take cues from its premium line of headphones, as the Pulse Elite "will be the first PlayStation audio devices to use custom-designed planar magnetic drivers for an audiophile-level listening experience normally found in premium headphones for professional sound engineers". Bold claims, and we'll be able to verify them when we get our hands on the PlayStation Pulse Elite later in the year.
Our two biggest problems with the Pulse 3D headset were its plastic build quality and the underwhelming 3D audio effect. Now that every PS5 headset and soundbar can use the Tempest 3D Audiotech, there's a lot more competition. While it's unconfirmed officially, it's looking as though the Pulse Elite will share a similar level of build quality from the product shots available.
PlayStation Pulse Elite: FAQs
Will the PlayStation Pulse Elite be better than the Pulse 3D?
While the Pulse 3D was a great PS5 headset, especially considering its value for money, the Pulse Elite has the potential to be a better overall headset if it can improve on the audio quality, build quality, and microphone of the original model. From what Sony has outlined, this is looking likely, but we won't know until we get our hands on it for sure.
What is PlayStation Link?
PlayStation Link is Sony's new upcoming wireless technology which will be supported on the PlayStation Portal, the Pulse Elite, and the Pulse Explore wireless earbuds for a low latency and consistent connection. A USB dongle will also be provided and available separately for use with other devices such as Macs and the best gaming PCs.
For more from Sony's latest console, we're also rounding up all the best SSDs for PS5 as well as the best monitors for PS5, and the best PS5 accessories, too.
Get daily insight, inspiration and deals in your inbox
Get the hottest deals available in your inbox plus news, reviews, opinion, analysis and more from the TechRadar team.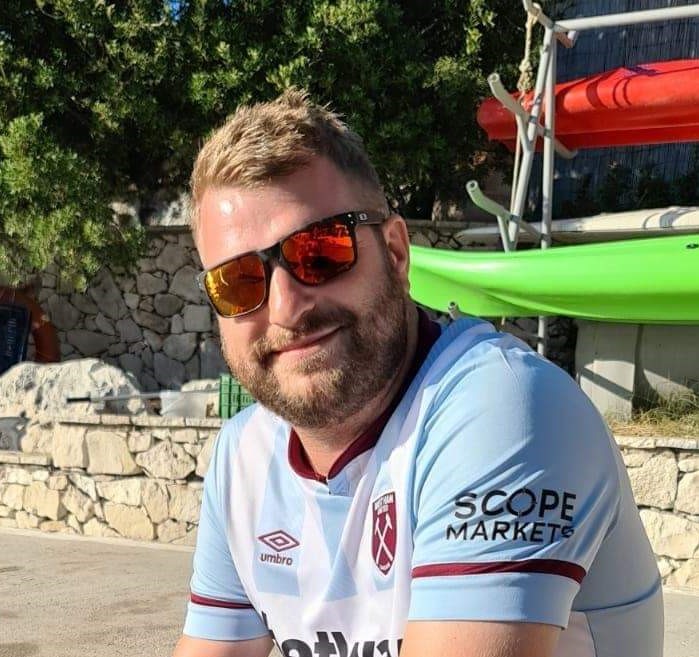 Deputy Editor, TechRadar Gaming
Rob is Deputy Editor of TechRadar Gaming, a video games journalist, critic, editor, and writer, and has years of experience gained from multiple publications. Prior to being TechRadar Gaming's Deputy Editor, he was a longstanding member of GamesRadar+, being the Commissioning Editor for Hardware there for years, while also squeezing in a short stint as Gaming Editor at WePC before joining TechRadar Gaming. He is also a freelance writer on tech, gaming hardware, video games, gardens, and landscapes and is crowdfunding a book on video game landscapes that you can back and pre-order now too.