Cyber Monday gaming deals 2023 - the best discounts still available
Deals
Contributions from
last updated
Cyber Monday has passed but there are still some cracking gaming deals available
Cyber Monday gaming deals links
1. Quick links
2. PS5
3. PS5 SSDs
4. Nintendo Switch
5. Xbox
6. Gaming chairs
7. Gaming headsets
8. Monitors & TVs
9. Board games
10. UK deals
11. FAQs
The day itself might have passed but if you're still on the hunt for discounts, there are still plenty of Cyber Monday gaming deals available to jump on. After all, we're now firmly in the run-up to the holidays and Christmas now, so gifting options and getting your setup sorted for a Christmas break are now paramount and more important than ever.
Given we're entering the fourth year of the current console generation, we've already seen some excellent discounts and sales across PlayStation 5, Xbox Series X, and Xbox Series S. In addition to console cuts and plenty of bundle offers, we've also seen loads of discounts on accessories including gaming headsets, controllers, internal storage solutions, gaming chairs, and more.
This handy Cyber Monday page contains everything that you need to know about this late-November sale period, including an ever-evolving roundup of those deals that are still live. If you're looking for more specific pages for your platform and relevant lingering discounts then head over to our guides to the Cyber Monday PS5 deals, Cyber Monday Xbox Series X deals, and Cyber Monday Nintendo Switch deals.
Cyber Monday gaming deals quick links
Retailer links:
US
UK
Cyber Monday gaming deals - PS5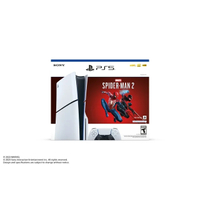 PS5 Slim + Marvel's Spider-Man 2: $499 at Walmart
This snazzy PlayStation 5 bundle is our top pick if you want to grab the console this Cyber Monday. Containing the most recent model of the system and a copy of Marvel's Spider-Man 2, one of the hottest exclusive games right now, this is a good way to start your collection for less.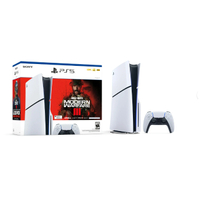 PS5 Slim + Call of Duty Modern Warfare 3: $499 at Walmart
Marvel's Spider-Man 2 not your thing? Well, fear not as Walmart also has the excellent PS5 Slim Modern Warfare 3 bundle in stock for the same price which includes the console and a copy of the latest Call of Duty game.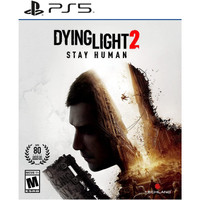 Dying Light 2 Stay Human: was $59.99 now $19.99 at Best Buy
Save $40 - This is a good old-fashioned banger of a Cyber Monday saving, netting you a massive $40 discount on a major game. An open-world zombie RPG, Dying Light 2 Stay Human, stands out thanks to its thrilling parkour system.
Price check: Amazon - $28.49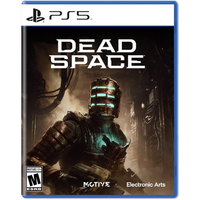 Dead Space: was $69.99 now $45.22 at Walmart
Save: $25 - This is a tidy discount on the recent Dead Space remake, which came out earlier this year. If you're looking for a thrilling, gory, and beautiful horror game set in space, then this is an excellent choice.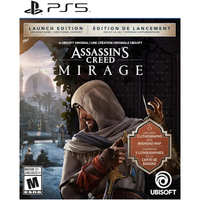 Assassin's Creed Mirage: was $49.99 now $40 at Amazon
Save $10 - A small saving here, but one that's on a brand-new entry in the blockbuster stealth series - and one that's truly excellent. A perfect game for the holidays and a lowest-ever price too.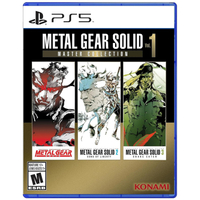 Metal Gear Solid: Master Collection Volume 1: was $59.99 now $39.99 at Amazon
Save $20 - A superb price on a game that only came out last month, and bags you some of the best stealth games ever made. A lowest ever price too. Nice.
Cyber Monday gaming deals - PS5 SSDs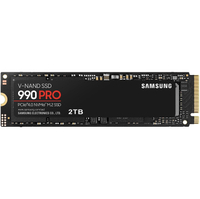 Samsung 990 PRO 2TB: was $199.99 now $129.99 at Best Buy
Save $70 - The 2TB model of this fine SSD is discounted for Cyber Monday but you'll still need to pickup a heatsink separately. You can pick up a third-party attachable heatsink on the cheap so the overall cost could still be very appealing.
Price check: Walmart - $149.99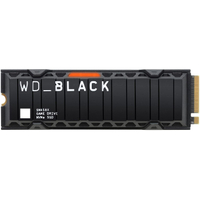 WD BLACK SN850X 1TB: was $179.99 now $79.99 at Amazon
Save $95 - This is only twenty dollars off its historic low price, so offers pretty good value right now. It's a brilliant 1TB solution that you can have supreme confidence in and is one of the best in the business at an incredibly impulse-purchase-worthy price.
Price check: Newegg - $79.99 (without heatsink)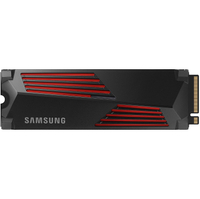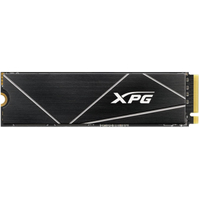 XPG GAMMIX S70 Blade 2TB: was $209 now $99.99 at Amazon
Save $109 - This is a wonderful price for a value-busting PS5 SSD - and one that bags you that excellent '2TB-for-$100' ratio. The drive is great and the heat spreader does the job to keep it cool while you play too.
Price check: Best Buy - $99.99 | Newegg - $129.99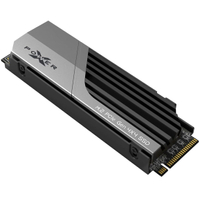 Silicon Power XS70 2TB: was $124.99 now $109.97 at Amazon
Save $15 - We've used lots of Silicon Power products in the past and can safely say that it is an exceptionally reliable brand. Offering incredible value for money here, this spacious 2TB drive also comes with its own heatsink installed so can be easily fitted into your PS5 console.
Price check: Newegg - $114.99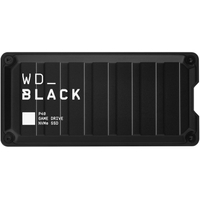 WD BLACK P40 2TB external SSD: was $329.99 now $159.99 at Amazon
Save $170 - Remember PS5 SSDs don't have to be internal and the excellent P40 external SSD demonstrates that beautifully. It's as close as you'll get to plugging in an NVMe via USB and the performance and build quality are excellent across the board. A lowest-ever price thanks to this new discount makes this a bargain for anyone looking for something portable.
Price check: Best Buy - $159.99