Cyber Monday Chromebook deals are still live. If you're on the hunt for an affordable Google-powered laptop this holiday season, you can get them for less with these Cyber Monday deals.
The Lenovo IdeaPad Flex 5i, for example, is 24% off at Amazon while the Lenovo Chromebook Flex 5 is only $285 at Amazon. If you're looking for something that's a little pricier, the Acer Chromebook Spin 513 is now only $553.60 at Amazon.
Chromebooks are lightweight, portable laptops without a lot of bells and whistles, so they're ideal for less hardware-reliant users. And because Chrome OS is so easy to run, it makes low-end hardware much more effective - which is why the best Chromebook are still the best cheap laptops.
To celebrate these affordable workhorses, we're gathering up all the best Cyber Monday Chromebook deals right here, so you can spend less time shopping around and more time with your family.
The best Cyber Monday Chromebook deals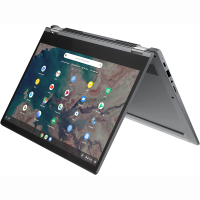 Lenovo IdeaPad Flex 5i: was $430 now $328 at Amazon
This early Cyber Monday Chromebook deal lets you grab a premium device for a bargain price. It features an Intel Core i3 CPU and 8GB of RAM with a 360-degree hinge and FHD touchscreen.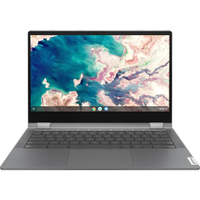 Lenovo Chromebook Flex 5: was $380 now $285 at Amazon
Another excellent Flex-series Chromebook from Lenovo, the Flex 5 offers a 13.3-inch touchscreen coupled with a hybrid laptop-tablet design that lets you go from working at your desk to watching Netflix in bed faster than you can say 'oh, that's a good deal'.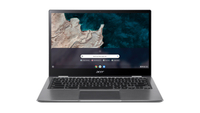 Acer Chromebook Spin 513: was $699.99 now $553.60 at Amazon
One of Acer's more premium Chromebook entries, the Spin 513 uses a Qualcomm Snapdragon 7c processor for incredible battery life and packs a 4G LTE SIM card slot for anyone who wants mobile internet to let them work on their laptop from anywhere, anytime.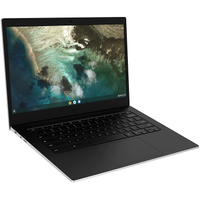 Samsung Galaxy Chromebook Go: $299.99 $272.00 at Amazon
One of our favorite Chromebooks has just become one of the best-value, thanks to this $70 discount. It feels premium with its sleek black chassis and comfortable keyboard, but without the huge price tag.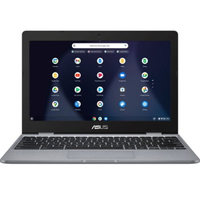 Asus Chromebook: was $219 now $164.99 at Best Buy
This brilliant Chromebook is now just $109, making it the ideal laptop for kids and students. Chrome OS runs well thanks to the Intel Celeron CPU and 4GB of RAM, though storage isn't huge.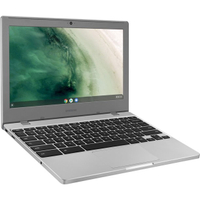 Samsung Chromebook 4: was $229 now $161 at Walmart
This is a great price for the Samsung Chromebook 4. With an 11.6-inch screen, Intel processor, 4GB RAM, 32GB of storage, and up to 12-hour battery life, this basic laptop will handle light work or everyday tasks without breaking the bank.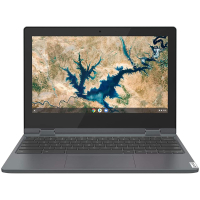 Lenovo Flex 3 Chromebook: was $189 now $99 at Best Buy
This is a super-cheap Chromebook that would make a perfect starter laptop for kids who need something for their homework or to browse YouTube. With $90 off, it's almost half price.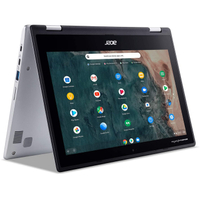 Acer Chromebook Spin 311: was $249.99 now $199.95 at Amazon
If you're looking for the best cheap 2-in-1 laptop deal this week, you can't go wrong with the Acer Chromebook Spin 311 for under $200 at Amazon. It's an affordable device that covers your basic computing needs and also offers the flexibility of a tablet. This machine is great for those who would prefer the usability of an 11.6-inch touchscreen or a better viewing experience when streaming media. It also has a decent battery life of 10 hours.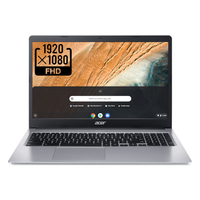 Acer Chromebook 315: was $179 now $149 at Walmart
Consider upgrading to this Acer Chromebook 315 if you'd prefer a laptop with a larger screen at a low price. This is still a basic device to the option above but comes with a 15.6-inch display, so it's less portable but still an affordable pick for school work and light use. It's still tough and reasonably light, plus it has a battery life of around 12 hours, so a good choice if you're carrying it around with you all day.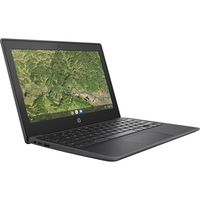 HP Chromebook 11: was $98 now $79 at Walmart
It might only be a small saving, but this Chromebook was already stupidly cheap; if you're after a small, durable laptop for a kid taking their first steps into the world of technology, the HP Chromebook 11 is a sound choice thanks to its robust keyboard and metal-reinforced edges.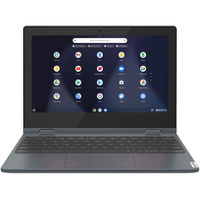 Lenovo Flex 3 Chromebook: was $189 now $99 at Best Buy
If you want a super-cheap 2-in-1 Chromebook this Black Friday, Best Buy has you covered. The Flex 3 won't be winning any beauty contests with its thick screen bezels, but it's an excellent choice of starter laptop for a younger kid who needs a computer for homework and watching YouTube videos.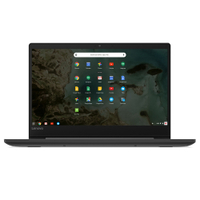 Lenovo Chromebook 14-inch: was $239 now $163.95 at Walmart
The 32GB eMMC flash storage in this cheap Lenovo Chromebook means you'll be best utilizing the extra storage from the cloud and microSD card slot for most of your files. And you get 4GB RAM and up to 10 hours of battery life with this Chromebook making it great value for money for a basic machine.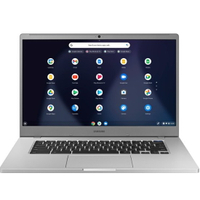 Samsung Chromebook (15.6", Intel Celeron, 4GB RAM, 32GB): was $299 now $269.99 at Best Buy
This excellent Chromebook from Samsung has had a great discount for the Black Friday weekend. This is a good choice for anyone who wants a larger screen on their Chromebook for working on.
Should you wait for Cyber Monday for Chromebook deals?
With Cyber Monday nearly here, you might be wondering whether you should be looking for deals now or wait until November 28th. The answer is that it depends on what you're looking for...
If you see an early Cyber Monday Chromebook deal, at a price that you like, it's probably a good idea to grab it before stock runs out. You could see it drop even further in a couple of days, but waiting always brings the risk that the model you've got your eye on could sell out completely by then.
If you're shopping by budget instead of model, you may prefer to hold off and see just how low the prices can fall. It's usually a great opportunity to snatch a higher performance Chromebook at a budget price.
Cyber Monday Chromebook deals: our predictions
What will the best Cyber Monday Chromebook deals be?
Amazon typically has the most Cyber Monday deals going of any other retailer, so it's going to have a healthy share of the Cyber Monday Chromebook deals out there. They won't be the only ones though.
Best Buy cut $100 off the price of two high-end Chromebook configurations last year during its Cyber Monday sale. The Asus Chromebook Flip 2-in-1, featuring an Intel Core i5-1021U processor, 16GB LPDDR3 RAM, 512GB SSD, and a 14-inch full HD display was discounted from $999 to $899. A lower specced model, featuring an Intel Core i3-1011U processor, 8GB LPDDR3 RAM, 128GB SSD, and a 14-inch full HD display was discounted from $799 to $699.
Walmart is also a popular source of Cyber Monday Chromebook deals, and if you're looking for a lower-specced model at a fire sale price, you can expect to see a decent Chromebook on sale for under $200 at Walmart on Cyber Monday.
What's the best way to find Cyber Monday Chromebook deals?
Fortunately, it's fairly easy to find Cyber Monday Chromebook deals since there are so many of them every year. We expect this year to be the same, so checking major retailer's sites in the lead-up to November 28 – the date for Cyber Monday 2022 – is your best bet.
Cyber Monday deals pretty much start showing up at midnight on the Saturday morning following Black Friday, and a steady stream of them will continue right on through to Cyber Monday itself and even a little bit into the rest of the week.
The biggest problem you might have is sorting through them all yourself, since a majority of the discounted laptops retailers are going to offer on Cyber Monday are going to be Chromebooks. We will be keeping an eye out as offers go live on retailer sites and bring you the best deals we see that we feel are worth buying – so definitely bookmark this page and check back closer to the big day for the latest deals.
Cyber Monday Chromebook deals