Apple does the unthinkable with three new M3 chips, new MacBook Pros, and, yes, a new iMac 24 – and that's not even the biggest news
Rewriting some processing rules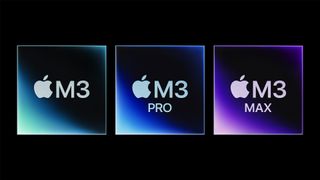 (Image credit: Apple)
Apple is closing out the 2023 product year with what might be its biggest reveal on the smallest scale. Today, the Cupertino tech giant announced not one, but three new pieces of Apple silicon, all under the M3 moniker.
Along with three new chips – delivering them all at once is a first – Apple unveiled during a Monday evening live stream (its pre-Halloween ScaryFast Event) a collection of new MacBook Pro laptops running them and a resuscitation of the somewhat dormant iMac line with a new iMac 24-inch featuring the baseline M3 chip.
As for the scale size, the M3, M3 Pro, and M3 Max are all 3-nanometer process SoCs that bring with them better efficiency and one important and possibly even ground-breaking GPU enhancement called Dynamic Caching.
I got an early look at the new systems running all the new Apple Silicon, and, yes, the story is to some extent about a new line of MacBook Pros that now range between 14 and 16 inches (goodbye 13-inch M2 MacBook Pro) and the latest iMac 24-inch. However, Apple hasn't redesigned any of the hardware. The MacBook Pro, for instance, is virtually unchanged except for one ionic color (more on that later).
What matters here is the chip. It's now been three years since we saw the first collection of Macs running Apple's Silicon. The MacBook Air, MacBook Pro 13 inch, and the Mac Mini, launched Apple's rapid departure from the x86 Intel world to an SoC platform of its own making.
Despite being Apple's first attempt at desktop and laptop-grade silicon, those systems were widely lauded and Apple's had similar success with virtually every Apple silicon variant released since, including the M1 Max, and M1 Ultra. Some might argue that the M2 wasn't enough of a generational leap, but Apple appears intent on wiping that impression away with its M3 class of chips.
Unlike the M1 and even M2 where we waited months for core options, the M3 arrives with a full array of core and performance variations in place (sans an anticipated M3 Ultra). Like the M1 and M2 before it, the base M3 has an 8-core CPU and 10-core GPU. The M3 Pro starts with 12 CPU cores and an 18-core GPU, and the M3 Max has a 16-core CPU and up to a 40-core GPU (the M2 Max topped out at 38 cores).
While the core ratios are not wildly different than the last Apple Silicon, Apple is promising a generational leap when it comes to performance. There's greater efficiency thanks to the 3-nanometer process and across-the-board improvements over the original M1 chip. The speed improvements may be more incremental when it comes to comparisons with the M2 class.
At the top level, the M3 Max supports up to 128GB of unified memory, which means the new MacBook Pro will almost certainly be the best mobile workstation on the market. Not only is the memory unified on these M3 systems, but there is no discrete graphics option. Apple's SoC does it all and, it may even beat the performance of the MacBook Pro's last discrete option from AMD.
However, there's an important wrinkle here. Apple's M3 silicon (every iteration of the series), comes with a new form of GPU memory architecture with what Apple is dubbing "Dynamic Caching" which, if it works as advertised, could transform how M3 MacBook Pros power through gaming and rendering tasks.
Dynamic caching turns traditional graphics memory management on its head. Instead of the system architecture looking at, say, the most memory-intensive task and then assigning the same amount of memory to every similar task, the hardware looks at each task individually and then applies only the appropriate amount of memory.
This could make M3 systems far more efficient and speed up performance by opening up memory for other tasks.
Perhaps the best part of Dynamic Caching is that developers don't have to write new code to take advantage of it. It'll just work.
The M3 chips will combine lower power consumption and this memory efficiency with hardware-accelerated ray tracing and mesh shading (both have an impact on realism in gaming graphics). The Neural Engine is reportedly 60% faster than what was found in the M1 class of chips. It's not clear yet what the speed difference is between M2 and M3.
All this performance and efficiency does not equate to more battery life than Apple Silicon achieved with the M2 class. It's still a considerable 22 hours with video and roughly 15 hours of web browsing (the system does support Fast charging to reach 50% charge in 30 minutes). The good news here is that you will likely see performance improvements without sacrificing battery life.
The new M3 class of chips will live inside a new MacBook Pro lineup that, with a couple of exceptions, looks a lot like the M2-class MacBook Pro.
First, though, Apple is finally putting the MacBook Pro 13-inch with Touchbar out to pasture. The MacBook Pro line will now start with a 14-inch model.
This means that the base MacBook Pro M3 is, at $1,599, more expensive than the smaller $1,299 MacBook Pro 13-inch running M2. However, it's also cheaper than the MacBook Pro 14-inch running M2. All models now start with a base storage of 512GB and the M3 Pro and M3 Max can support up to 128GB of unified memory.
Basically, you get more for less but the bar for entry to the MacBook Pro excitement is now a bit higher.
One could argue that it simply makes more sense to start the Pro line at 14 inches but then many people attached these workhorse portables to external screens. At that point, the laptop screen size becomes somewhat less important. Perhaps Apple is seeking a clearer delineation between the MacBook Pro line and the MacBook Air, which still starts at 13 inches (and has no 14- or 16-inch options), and for now, is running M2-class Apple Silicon.
Not every new MacBook Pro will get all M3 options:
The MacBook Pro 14 is available with the M3, M3 Pro, or M3 Max.
The MacBook Pro 16 is available with M3 Max or M3 Pro.
Apple didn't redesign the MacBook Pro. Owing to some component changes, the weight is slightly different (I lifted a MacBook Air 13-inch and didn't think its 3.4 lb heft felt particularly heavy or light).
However, everything from the Liquid Retina XDR display (it's now 600 nits, but that's due to system efficiency and not a new panel), to six-speakers, keyboard, trackpad, and 1080p Facetime camera are unchanged. There are still three Thunderbolt USB-C ports (just two on 14-inch M3 models).
What is different is the new Space Black finish. I saw this finish in person and it is dark, brooding, and lovely. But the color is more than skin deep. Apple used a new anodizing process that makes the laptop body fingerprint-resistant. I can report that, no matter how hard I tried, I could not leave my fingerprints on the finish.
While I received an early look at all the systems running the new M3 silicon, my impressions are in no way definitive. That said, the M3 performance looks suitably impressive across a range of tasks, including editing multiple 4K streams, analyzing an MRI brain scan, slicing a 3D architectural model vertically like a giant cake so you could walk through wall layers and floors at the same time, and numerous console-grade game demos, including the new Lies of P. Generally, the demos proved to me what I've known for quite some time: Apple Silicon came to play.
Apple is also breathing new life into the semi-dormant iMac line with a new M3 iMac 24-inch. As with the MacBook Pro line, the hardware here, leaving aside obvious component differences, is unchanged from the M1 iMac 24-inch Apple launched a few years back (this includes the lighting-cable-friendly keyboard and trackpad peripherals). For now, there are no M3 Pro and Max options for the iMac, nor is Apple talking about a 27-inch model.
There are two core options, though. The 8-core M3 iMac 24-inch starts at $1,299 and the 10-core model starts at $1,499.
I saw a handful of iMac 24-inch demos where, as it did on the MacBook Pro, the M3 performed well. It is a lovely, large screen for video editing and multitasking. gaming (Myst, in particular shows off the M3's ray-tracing skills). There are, by the way, no new color options for the iMac.
Ultimately, the new MacBook Pros and All-in-One iMac 24-inch serve as a showcase for Apple Silicon's progress. They may not be monumentally faster than what you bought earlier this year in your M2 MacBook Pro but for those who still own an M1 system, or even an on-its last legs Intel MacBook Pro, this could feel like discovering a new world of performance. Apple is clearly betting on that. Of course, we'll know more after we put these components and systems through our own tests.
You might also like
Get daily insight, inspiration and deals in your inbox
Get the hottest deals available in your inbox plus news, reviews, opinion, analysis and more from the TechRadar team.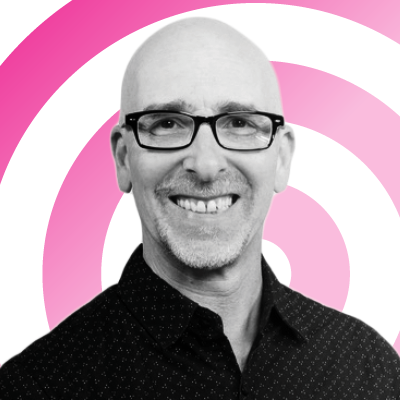 A 35-year industry veteran and award-winning journalist, Lance has covered technology since PCs were the size of suitcases and "on line" meant "waiting." He's a former Lifewire Editor-in-Chief, Mashable Editor-in-Chief, and, before that, Editor in Chief of PCMag.com and Senior Vice President of Content for Ziff Davis, Inc. He also wrote a popular, weekly tech column for Medium called The Upgrade.
Lance Ulanoff makes frequent appearances on national, international, and local news programs including Live with Kelly and Ryan, Fox News, Fox Business, the Today Show, Good Morning America, CNBC, CNN, and the BBC.