Everything Microsoft announced at its 2023 Surface Event
Copilot AI takes the stage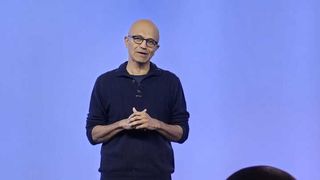 (Image credit: Future)
The Microsoft Surface Event 2023 has been and gone, and the tech giant has given us a lot to look forward to. The announcements included some big improvements and additions to the company's AI roster, including a Windows-wide rollout of Copilot, and the long-awaited Surface Laptop Go 3 and Surface Laptop Studio 2.
Aside from the new hardware, Microsoft made clear that it's putting a lot of time and energy into its AI-powered products. A good portion of the hour-long event was dedicated to Microsoft Copilot, an AI feature in Windows 11 and Microsoft 365 that assists users by helping with repetitive, boring tasks like writing documents, summarizing emails, and lending a hand with presentations.
Bing AI also got a lot of love during the event, and will be bringing new features and better contextual answers very soon. Personally, I'm super-excited to start using Bing as a shopping assistant.
If you're interested in picking up what Microsoft is putting down, have a look at our roundup of the most interesting announcements from Microsoft's Surface Event 2023.
1. Microsoft Copilot
No, it's sadly not the return of Clippy. About half of Microsoft's special event was dedicated to its next big dive into the world of AI – Copilot. Previously introduced as Microsoft 365 Copilot, it's an intelligent assistant designed to enhance productivity apps, and was presumed to be for enterprise users only. Now, a more public version of Copilot is here, and will be available on all devices that receive the next Windows 11 update on September 26.
Copilot will make its way to PCs, tablets, and laptops, and will be integrated into the OS in what Microsoft calls "the age of copilots." The intelligent feature can now ask you what you need, answer in the most helpful and natural way possible, and then take action to help you navigate the task in hand.
According to the official blog post, we're going to see Copilot in the taskbar ready to go, or activated using the Win+C keyboard shortcut to provide quick assistance alongside your apps.
2. AI is coming to Microsoft Paint
We've all got some kind of history with Microsoft Paint. I have fond memories of popping the application open whenever I was in IT classes, or just a little bored at home and looking for a place to doodle.
Now, my beloved Paint application is getting an AI boost for drawing and digital creation, which includes the ability to automatically remove backgrounds and layers, plus the power of generative AI. I'm looking forward to playing around with Paint again with these new enhancements, and to seeing what talented artists do with the updated program.
3. AI aiding and abetting my next shopping spree
When you're using Microsoft Bing or browsing in Microsoft Edge, you'll soon be able to get better, and hopefully exact, results for what you're looking for online. You could ask Bing for information on an item – say a new Amazon Kindle – and Bing will then ask you a few more questions to give you personalized suggestions.
You'll also soon be able to drop a photo of the item you're looking for into Bing or Edge, and use that as a starting point for your shopping. This will be perfect for those times you see something on social media that you're interested in buying, letting you get accurate shopping information at the drop of a hat.
4. Bing gets a better memory
Microsoft Bing AI will now use your chat history to inform your future results, adding much-needed context to the rest of your conversations going forward. So instead of having to give the same contextual information before you actually ask your question, Bing will go back through your chats, ready to answer any query using details from your past conversations.
Let's say you've asked Bing about an artist you've been following or a concert you're planning to attend. The next time you ask Bing for information about the artist or upcoming gigs, Bing can tell you if that artist is performing near your city. If that's a bit too personal for you, you can always turn the feature off in Bing settings.
5. Surface Laptop Go 3
The wait is over! We finally got an official look at the Surface Laptop Go 3, coming in hot with 15 hours of battery life and an 88% jump in performance compared to the original model.
Unfortunately, the Laptop Go 3 does have a slightly higher starting price at $799 (UK and AU pricing for the new Surface devices is TBC).
The new entry is keeping the 12.4-inch touch display and 720p HD front camera, which is pretty disappointing considering the asking price. We're expecting to see the Laptop Go 3 fitted with a 12th-Gen Alder Lake chip (also a bit outdated!) for the consumer model, and with 8GB or 16GB of RAM, and 128GB of storage.
A big plus is that the laptop is still available in the same popular colors – Sage, Ice Blue, Sandstone, and Platinum – although it's a shame that we didn't see Microsoft introduce some new options.
Surface Laptop Studio 2
A more professional-focused device, this long-anticipated follow-up to the expensive Surface Laptop Studio looks to share the same price tag, but offers some updated internal hardware that makes it a more attractive proposition.
Chief among these additions is a new Neural Processing Unit designed by Intel, a dedicated chip that's designed to handle machine-learning tasks, like the generative AI tools that will be found in Windows Copilot.
Like the original Surface Laptop Studio, it's a sleek device with a nifty central screen hinge that allows for multiple different configurations, helping you achieve maximum creative productivity on this portable workstation.
Surface Go 4... sort of
Although it wasn't announced during the presentation, Microsoft actually did confirm the existence of the Surface Go 4 today – but with a quiet press release, rather than a big showcase.
This is likely due to the fact that Microsoft is targeting the Surface Go 4 as an enterprise device for businesses, and that's fine, but it's a little unclear at this point when it'll receive a wider launch, and the specs look a bit underwhelming for a brand-new tablet in 2023.
Running on an Intel N200 chip, the 'Surface Go 4 for Business' features 8GB of RAM and up to 256GB of storage – nothing special for a Windows 11 device, in other words. At least the physical design looks nice.
Get daily insight, inspiration and deals in your inbox
Get the hottest deals available in your inbox plus news, reviews, opinion, analysis and more from the TechRadar team.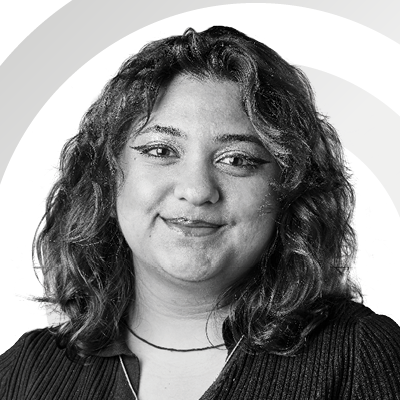 Muskaan is TechRadar's UK-based Computing writer. She has always been a passionate writer and has had her creative work published in several literary journals and magazines. Her debut into the writing world was a poem published in The Times of Zambia, on the subject of sunflowers and the insignificance of human existence in comparison.

Growing up in Zambia, Muskaan was fascinated with technology, especially computers, and she's joined TechRadar to write about the latest GPUs, laptops and recently anything AI related. If you've got questions, moral concerns or just an interest in anything ChatGPT or general AI, you're in the right place.

Muskaan also somehow managed to install a game on her work MacBook's Touch Bar, without the IT department finding out (yet).