The best PS4 deals on Cyber Monday Weekend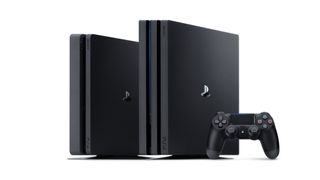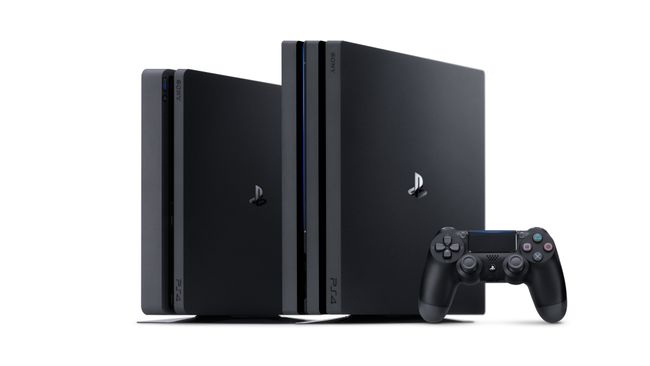 Jump to deals by category:
1. PS4 Slim deals
2. PS4 Pro deals
3. PS4 original deals
4. PS4 game deals
4. PlayStation VR deals
5. PS4 accessory deals

Our editors search through thousands of deals to unearth the best prices from the most trustworthy retailers. You can support us by clicking these independently selected links, as we may earn a commission on any purchase you make - but at no extra cost to you.
Cyber Monday may be done, but don't worry. We've got you covered with the best Cyber Monday PlayStation 4 Cyber Monday deals that remain.
The days before and during Thanksgiving definitely received nearly all of the attention so far, but the best PS4 deals are still appearing throughout this Cyber Sunday, though stocks are already fleeting. We've managed to find the rare few PS4 console deals left, and they're largely Red Dead Redemption 2 bundles.
Given that Sony's consoles have sold far better than the Xbox One systems, we may not see any more extravagant deals than that expired Spider-Man bundle.
On the hunt for a more powerful gaming experience? There are still a few deals pairing the beefy PS4 Pro with the already wildly-selling Red Dead Redemption 2.
And, if you're looking for a more interactive experience, we have a few deals on PlayStation VR here and in our dedicated PSVR page.
Keep refreshing this page, as we will be updating this article with the cheapest PS4 console deal prices remaining from Cyber MOnday.
PS4 Slim deals
PS4 Slim 1TB Red Dead Redemption 2 Bundle: $399 $298.87 at Walmart
If you can't wait for the big deals to start rolling in, pick up a PS4 Slim for 10% off right now at Walmart. It has 1TB of space, which should hold plenty of games – includes an extra controller and Red Dead Redemption 2.View Deal
PS4 Pro deals
PS4 Pro (1TB) Red Dead Redemption 2 bundle: $459 $399 at Best Buy
This simple PS4 Pro bundle will get you right into arguably the very best game for the console yet for no additional cost. Be sure to pick up a 4K HDR TV to maximize the experience.View Deal
PS4 original deals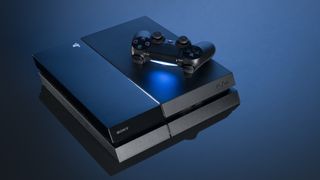 PS4 original (refurbished) 500GB: $299 $249
Retailers are still keeping their deals under wraps, but you can get a refurbished unit on eBay if you're impatient for the real Cyber Monday discounts on the PS4 Slim and PS4 Pro systems. View Deal
PS4 game deals
Shadow of the Tomb Raider Croft Steelbook Edition (PS4): $89.99 $63.96 on Amazon
This limited edition of the conclusion to the epic trilogy of reimagined Tomb Raider games can now be yours for way below list price. Enjoy the perks for less than the core game costs.View Deal
Valkyria Chronicles 4 Launch Edition: $59.99 $49.99 at Amazon
For the cross section of real-time strategy and anime fans, this deal will have you clicking. Throw in a sick controller skin, and it's a strategic PS4-exclusive game deal.View Deal
PlayStation VR deals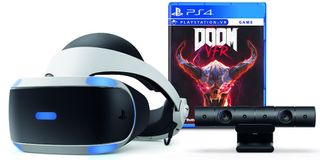 PlayStation VR | PS4 camera | Doom VFR | $285 at Walmart
Now $110 cheaper! This PSVR bundle includes the brand new CUH-ZVR2 version with the in-ear headphones built into the headset rather than the cable. The cable itself is lighter than the original and the passthrough box can now display HDR images on your 4K TV, so you won't need to mess around with swapping HDMI cables when not using the VR headset. While not worth an upgrade if you own the original model, it's certainly the one to go for for first-time buyers while it's on offer like today. Going fast!
View Deal
PlayStation VR | PS4 camera | Skyrim VR | 2 Move controllers | $399 $349 at B&H Photo
You're also getting the newer CUH-ZVR2 model (see above for details) in this bundle. This PlayStation VR bundle comes with everything you need for the full on VR experience with the headset, camera and two PlayStation Move motion controllers. You can then get stuck in with those controllers to enjoy Skyrim VR the way it was intended. (Currently sold out, but it may come back)
View Deal
PS4 accessory deals
PS4 Dual Shock 4: $49.99 $39.99 at Jet
While you're at it, grab an extra controller at a discount, because this bundle doesn't come with an additional one. It's a tidy $10 (20%) off over on Jet.View Deal
PS4 DualShock 4 Wireless Controller (Silver): $64 $54 at Newegg
There are a ton of PS4 controllers on sale this week, and Newegg is no exception – you can save 38% on the silver model today.View Deal
(NEW) Sony Black Wireless PS4 Headset: $99 $59 at Newegg
This headset has been given an incredible $40 discount (promo code CMAD111) for Cyber Monday, with the brand offering hidden noise-cancelling microphones and changeable faceplates if you're desperate to wear this outside. (Out of stock.)View Deal
Cyber Monday 2018 PS4 deals quick links
When is Cyber Monday 2018?
Round two of the discount season for PS4 buyers (and everyone else) is Cyber Monday. It falls on the Monday immediately after Black Friday, and so this year, Cyber Monday 2018 is going to fall on November 26.
How to get the very best PS4 deals on Cyber Monday
Whenever you're shopping around for Cyber Monday deals on a PS4 or PS4 Pro, be patient and assess prices across plenty of sites. Make extra sure you've landed the best possible PS4 price before clicking the buy button.
Before you get that far into your shopping though, be responsible: establish your budget. How much can you afford to spend? Set it and don't forget it, to avoid waking up after the Cyber Monday weekend to find you've sprung for a Sony console outside your price range.
If you're hunting for a new system, make sure you know the difference between the PS4 and PS4 Pro first of all. The latter is certainly more of a powerhouse that produces higher-resolution graphics (up to 4K) and better frame rates, but if that's not a priority, you can get a standard PS4 (or the newer Slim version) for lower prices. Keep your choice in mind so you don't get them confused, lest you believe you've snagged a sweet deal and discover you've bought the wrong console.
Likewise, plenty of the biggest PS4 games are sequels. If you're hunting for the latest and greatest game, make sure you know which number we're up to – you don't want to regret your sweet deal on Call of Duty: Black Ops 3 when you meant to pick up the just-released Black Ops 4.
One last thing before Cyber Monday season kicks off: go check the sticker price of the PS4 consoles you'll be considering. Scour a range of retailers such as Amazon, Target, Best Buy and GameStop.
This gives you a clearer idea of just how much you'll save once the seasonal discounts start kicking in. But if you're just starting your search during the Cyber Monday season, don't worry – we'll be here to help you find the very best offers in the middle of the shopping holiday, too. Let's find you a great deal!
Best Cyber Monday PS4 deals predictions for 2018
We've been waiting for PS5 news ever since the mid-generation PS4 Pro hit shelves in November 2016, and we still don't have an official release date. Analysts predict the new console could be released as early as next year. That means we could see some big PlayStation 4 deals this year simply to move these soon-to-be-old units.
Whether or not that influences Cyber Monday, the PS4 is still a four-year-old system, so expect some discounts on the console itself. While Sony only sells the Slim version of the non-Pro console, other outlets may still be trying to offload standard PS4 machines, with discounts to sweeten the deal.
No matter what, expect bundles giving you a discount on a system and one or more games (perhaps titles you were planning to buy anyway). Expect some of the latest AAA games to show up, like Call of Duty: Black Ops 4 and FIFA 19.
As for peripherals, expect, as always, some deals on the PlayStation VR as well as the PS4 and PS4 Pro. Sony's virtual reality headset is still the cheapest non-smartphone VR device on the market, so it may be worth picking up if you want to dip your toes in VR.
Best Cyber Monday PS4 game deals
What's the good in having a PS4 or PS4 Pro if you don't have great game to go with it? Consoles are expensive purchases already, and games can be a luxury that we can't always afford.
Enter the Cyber Monday sales. It's usually an opportunity for retailers to shift old stock and make way for the new must-have Christmas items. But unlike some gadgetry, or items such as clothing or homeware, good games don't go out of fashion – they just get cheaper over time.
If you're looking to grab some PlayStation 4 games in the run up to Christmas, this page will be constantly updated in order to help you find the right deals, and the best methods of bagging a bargain.
As you'd expect, research is key during Cyber Monday, as is having measured expectations. With it just being released weeks earlier, for instance, don't expect to find any discounted Red Dead Redemption 2 codes anywhere.
But God of War? Spider-Man? The Uncharted games? Now you're talking. These are platform exclusive titles that draw players in to retailers, but have all been knocking around for a few months. While you can never guarantee a sale price, they're the sort of titles that will get knocked down, along with third-party cross platform titles from the likes of Ubisoft, EA and Activision – think last year's Assassin's Creed, FIFA and Call of Duty titles.
Essentially, so long as you're not looking for the newest of the new, you stand a decent chance here. But what about individual retailers? For the most part, so long as you're not delving into the second hand market, there's little point staying glued to one store.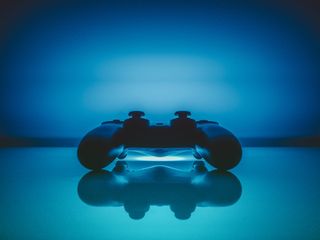 "The same retailer will often have the same game listed at different prices," said our deals expert Brendan Griffiths.
"For new games, there's usually only a quid or two in it in all honesty in the UK. In the US competition is pretty much non-existent and the latest games are generally stuck at $59.99 at launch.
But what if you have both a PS4 and an Xbox One – if you're after the same title available for both machines, will you make a bigger saving with one over the other?
"For the UK I have noticed that once games have been out for a while I often see some of the lowest prices on the Xbox One versions first, but the PS4 version will match it eventually," said Brendan.
"If you're trying to decide between a PS4 or Xbox One, we wouldn't let the price of games factor into it to be honest, the lineup of platform-exclusives is a much more important to consider."
And all this is before considering the dormant stock of much older titles. If there's a game a few years old that you've been holding out on playing, there's a strong chance that a retailer somewhere will be looking to free up some warehouse space somewhere by slashing the price of older stock. Keep your eyes peeled for a bargain.
Here's just a few games we want to see on offer this Cyber Monday: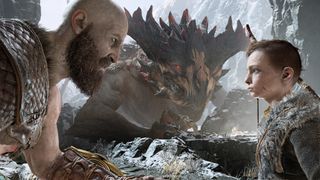 God of War
A stunning return for the blood-soaked franchise, the ancient mythology of Greece is swapped out for those of the Norse culture. Many a beast will be slayed while Kratos takes on not only the role axe-em-up anti-hero, but father too.
Marvel's Spider-Man
Finally a game to do the wall-crawler's web-swinging antics justice, Marvel's Spider-Man looks lush in 4K HDR, and brings to life one of the world's favorite superheroes with a storyline every bit as good as his comic book origins.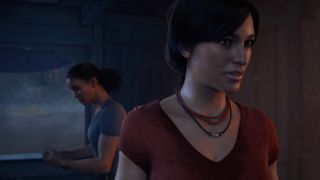 Uncharted: The Lost Legacy
Just because Nathan Drake has hung up his holster, that doesn't mean the Indiana Jones-style adventuring has to stop. This spin-off game featuring series' favourite character Chloe Frazer is every bit as good as those that came before it, and can now be picked up at bargain prices.
Shadow of the Colossus
One of the finest PS2 games is brought magnificently up to date in this PS4 remake. A brooding, thoughtful adventure that sees you taking on sole giant beasts rather than a menagerie of grunts, it'll make you question everything you thought you knew about being a video game hero.
Best other deals
The best PS4 Pro deals right now
Today's best PS4 Slim deals
Today's best original PS4 deals
Stick with TechRadar to get the best Cyber Monday deals
TechRadar scours all of the top retailers' Cyber Monday deals on your behalf (with significant amounts of caffeine to hand) and we'll tell you which deals are worth getting excited about.
For up-to-the-minute info, breaking deals and the biggest savings the moment we know about them, be sure to follow TR Deals on Twitter so you don't miss out on any hot Cyber Monday PS4 deals as soon as they break.