Black Friday and Cyber Monday offer you something that very few other times of the year can manage: discounts on Apple products. If you're looking for that big gift for the year, then this is time to think about buying.
You can argue whether Apple offers value for money all day long, but the main thing you're getting is sumptuous design and quality builds, meaning that while you are paying more, you are getting something in return.
We're here to help you go a bit further than that though on Black Friday 2018, as we'll be poring through the top deals of the moment and seeing what sort of price drops are out there on an iPad, Macbook, Apple TV, Apple Watch or iPhone.
When is Black Friday and Cyber Monday?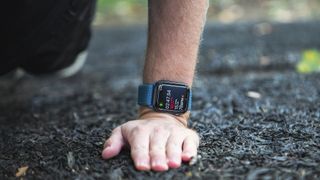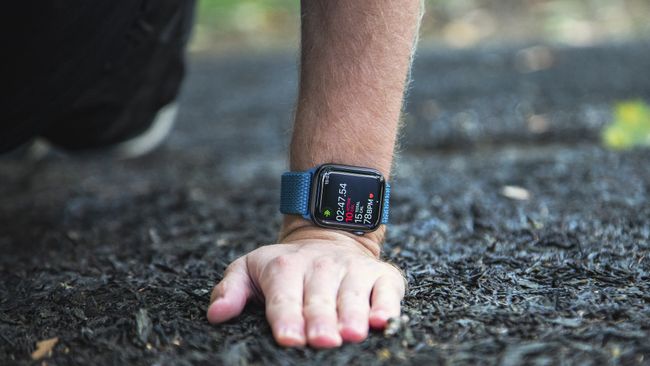 As ever, Black Friday is the Friday immediately after the Thanksgiving holiday in the US, so this year Black Friday is on November 23, 2018 if you're looking to mark your diaries.
Just three days later it's Cyber Monday 2018, so that will fall on Monday November 26 if you're desperate to mark your diaries.
That leads us onto the next question: what will actually be discounted this year? Well, we've got a more extensive selection of answers below, but the main things we're thinking to get price drops are the standalone items: the Macbook, Apple Watch and iPad are the ones we're looking at strongly. The following was a 'top' deal on the Watch last year, and it was hardly stellar:
Get £20 of the marked price on any Apple Watch Apple Watches don't usually get much of a discount, on Black Friday or any other time, so this was worth checking out if someone was looking for one. As well as getting £20 off at the checkout with a discount code you could get a minimum of £20 off when you trade in your old smartwatch - and more of us will have those now.
We saw more joy last year with Macbooks, with greater savings and many brands creating deals like this one:
Save up to £200 on MacBooks and iMacs
We don't often see big discounts on Apple products, so Black Friday is the time to get them if you can. John Lewis was offering between £50 and £200 off selected MacBooks and iMacs last year, and we expect similar things in 2018. View Deal
So if you're hunting for the best Apple deals this Black Friday, you've come to the right place - we've got more insight like that above down below. Read on for some top tips on bagging a great bargain on Apple products, and a chance to check the market now to see the sort of deals currently on offer.
How to get the best Apple deals on Black Friday / Cyber Monday
Apple hardly ever discounts its own gear, and especially not its latest and greatest gadgets, be that the iPhone XS or iPad Pro 10.5. It sometimes bundles in some extra App Store gift card credit with a purchase, but that's about as far as it goes from Apple directly.
That means you're going to have to diligently keep an eye on retail partners in order to get the best Apple deals this Black Friday. And, even when discounted, there's a premium to Apple products, so set that budget and stick to it – could you get a better, newer product in a similar category if you didn't buy Apple? Consider any Android or Windows rivals that may suit your price point better.
As we'll detail below, for some reason it tends to be iPads that are particularly prone to deals season discounting, so that's a good place to start your prep work. Make a note of the size (Mini, standard or Pro in their many guises) that you're after, and start tracking its price now. If you see an older product rise sharply in price in the next few weeks, you can be sure that's because it's going to crash right down again for Black Friday, giving the retailers an opportunity to put even bigger price-slashing stickers on them.
Apply the same techniques to MacBook and iPhone deals too. What are you primarily going to use the MacBook for? Do you really need a chipset powerful enough for heavy video editing if that's not what you're going to be using it for? And is an iPhone in a Plus or Max sized configuration really necessary if you're already rocking a tablet everywhere you go? And what about smartwatches – does anyone, really, truly need one? Unless you're a fitness fanatic, probably not.
Remember that with the mobile products, you're not just buying the handset, but you're going to have to consider a data package to go with them. Before buying a SIM-free iPhone, check out all the options that retailers have on offer – they become very competitive around Black Friday weekend, and could save you lots of money in the long run if you bag a savvy phone-data-and-streaming-service combo deal.
Best Black Friday iPad deals from last year
One of the most consistent performers in terms of price-slashing deal items from Apple is the iPad, which seems to be the Apple product most retailers have no problem knocking money off of.
To give you a taste of what could come this year (with even deeper cuts expected, given these models are now another year older), here's what was deeply discounted last Black Friday.
iPad 9.7-inch 32GB: down to around £300 (was £339)
It was less than a year old at the time, so we weren't expecting a discount on the iPad 9.7. That's why it was such a surprise when we started to see discounts appear last year.
iPad Pro 10.5 64GB: down to £567.99 (was £619) from Amazon
A saving of over £50 on any iPad is always good news, and this Black Friday iPad Pro 10.5 deal from Amazon was hot last year.
iPad Pro 12.9 256GB: down to £869 (was £919) from John Lewis
Apple's biggest iPad also got a discount, and £50 from John Lewis was another top Black Friday iPad deal in 2017. The 512GB slate also got a similar discount, but 256GB will be enough space for most.
iPad Mini 4 128GB: down to £394 (was £419) from AO
The iPad Mini 4 offers up a top iPad experience in a much more compact form factor and it dropped below the magic £400 mark with this Black Friday 2017 iPad deal.
Simply can't wait for Black Friday? Here are the best iPad deals right now:
Today's best iPhone XS deals
Today's best MacBook Pro deals
Today's best Apple Watch deals
Today's best Apple TV deals
Stick with TechRadar to get the best Black Friday deals
Black Friday and Cyber Monday weekend can be an eye-watering exercise in web-window shopping, with loads of retailers knocking prices on gear down. Let us take some of the strain off your deal hunt – we dig deeply through shops' Black Friday and Cyber Monday deals on your behalf, with the aid of serious amounts of caffeine, and will tell you this year whether the deals are worth getting excited about.
For up to the minute info, breaking deals and the biggest savings as soon as we know about them, make sure you follow TR Deals on Twitter so you don't miss out on any hot Black Friday iPad deals.