There are new Android phones landing all the time, which means our list of the best Android phones also regularly changes. Recently for example we've seen the likes of the Realme GT added to the list, while not long before that the Samsung Galaxy S21, OnePlus 9 and others were added.
And looking ahead this list could soon get other additions, such as the Samsung Galaxy Z Fold 3 and Samsung Galaxy Z Flip 3, both of which were recently announced, and the Google Pixel 6 range, which we're expecting to launch soon.
So there are a lot of options, both now and coming soon, meaning it's worth keeping an eye on this list anytime you're considering an upgrade.
For now though, you'll find our current picks of the best Android phones below, ranked and with an overview and specs list for each, plus an at-a-glance look at their best and worst aspects.
So have a read through and you're sure to find something that will catch your eye, but if not, it's worth also checking out our best smartphone, best iPhone and best cheap phone guides.
Best Android phones 2021: which is for you?
The Samsung Galaxy S21 Ultra is Samsung's top, premium flagship for 2021, and what a phone it is. For the first time Samsung has offered S Pen support on an S-range handset here, meaning that you can optionally get the Galaxy Note range's best feature.
But even without that, this is a stunning handset, with a brilliant quad-lens camera capable of 10x optical zoom. In fact, in our review we called it the best camera zoom on any readily available Android phone.
The Samsung Galaxy S21 Ultra also looks great, with a smooth Gorilla Glass back that has a matte finish that looks better than the reflective Galaxy S20 range, while around the front there's a curved edge-to-edge 6.8-inch screen.
And speaking of that screen, for the first time on a Samsung phone you get both a QHD+ resolution and a 120Hz refresh rate at the same time. And being a high-end Samsung screen this is one of the best around.
There's also oodles of power of course, and while obviously very expensive, this actually has a cheaper starting price than the Samsung Galaxy S20 Ultra did at launch.
Read more: Samsung Galaxy S21 Ultra review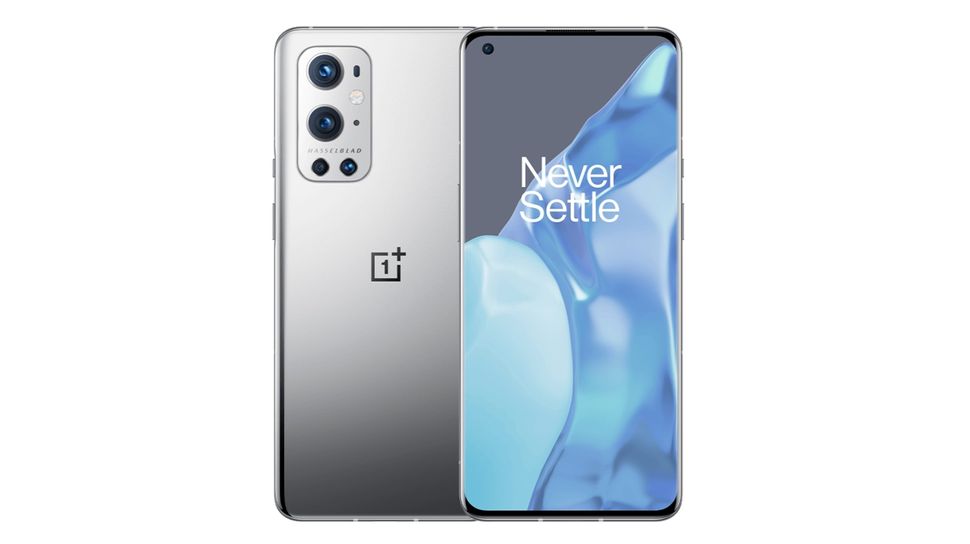 There was a time when OnePlus phones cut a few corners to achieve a lower price than rivals, but that's no longer the case with the OnePlus 9 Pro. While it's still slightly cheaper than most comparable handsets, it's a top phone in every way.
As well as having a big, sharp and all-round high-quality 120Hz screen, top-end power from its Snapdragon 888 chipset, a big battery with fast charging whether wired or wireless (at 65W and 50W respectively), and a premium metal and glass build – with water resistance, it's also by far the best OnePlus camera phone.
This is notable as it's an area the company has previously struggled to compete in, but the OnePlus 9 Pro is the first fruit of a new partnership with Hasselblad, and the camera brand's expertise shows.
All this high-end tech does mean the OnePlus 9 Pro is more expensive than the range used to be, and that's the main point against it, but it's hard to argue you're not getting your money's worth.
Read more: OnePlus 9 Pro review
The Samsung Galaxy S21 is the most basic and affordable of the Galaxy S21 range, but it has a lot going for it beyond its relatively low price.
The triple-lens camera is highly versatile, including the three core lenses that we'd expect from a premium smartphone – namely a main one, a telephoto, and an ultra-wide. They all perform well too.
There's also high-end power, solid battery life, and an AMOLED screen with a 120Hz refresh rate. At 6.2 inches it's also a lot more compact than the rest of the S21 range, so it's ideal if you don't want a massive phone.
And beyond being the most affordable of the range, the Samsung Galaxy S21 is actually a step down in price from its predecessor, so it's a bit of a bargain – though to achieve that the screen resolution has been dropped to Full HD+, and the back of the phone is 'Glasstic' rather than actual glass.
Read more: Samsung Galaxy S21 review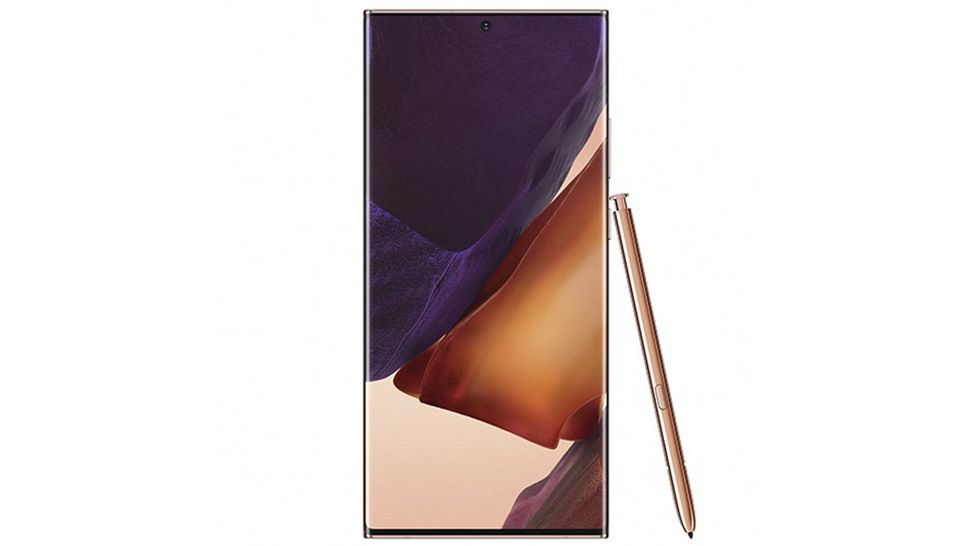 Samsung's latest super-premium Note smartphone is the Samsung Galaxy Note 20 Ultra, with advanced features, a great-looking screen, and special features for the S Pen stylus which comes included in the phone, that give you added versatile ways to use your device.
Sure it's expensive, and pretty huge, and doesn't actually have all the bells and whistles of the Galaxy S21 Ultra. But those weaknesses are made up for with plenty of advantages that make it a top Android phone.
This is a real top-end phone with top specs in every sector, so if your budget (and hand) can stretch for it, the Samsung Galaxy Note 20 Ultra may really be one worth considering.
Read more: Samsung Galaxy Note 20 Ultra review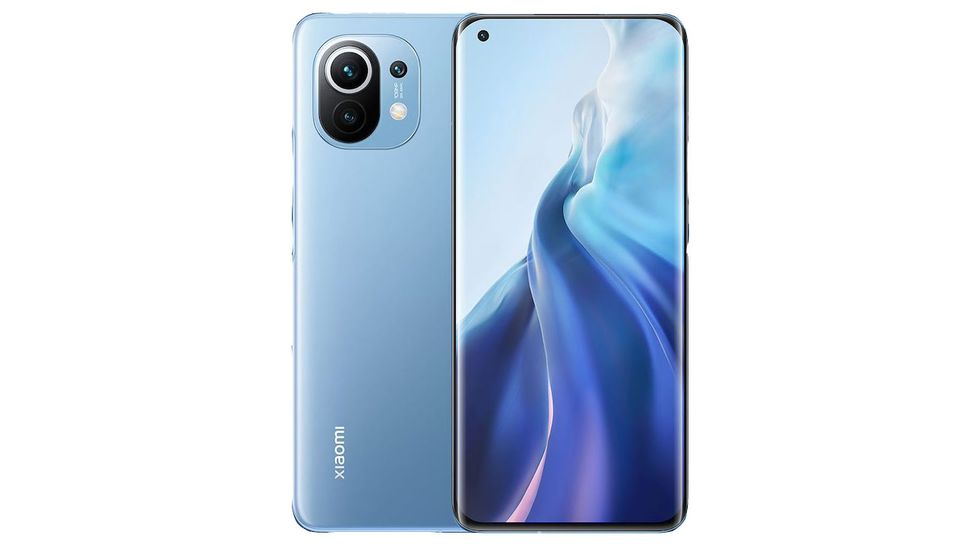 The Xiaomi Mi 11 isn't even the top of the Mi 11 range – that's the Xiaomi Mi 11 Ultra, but it's still a top Android phone, benefiting from high-end power and a highly capable camera.
There's a 108MP f/1.9 main lens and a 13MP f/2.4 ultra-wide, both of which perform well, but the camera highlight is actually its 5MP telemacro snapper, which is far better than the macro cameras on most phones, and functions from further away from the subject.
The Xiaomi Mi 11 also has a great 6.81-inch 1440 x 3200 AMOLED screen with a 120Hz refresh rate, and a battery that charges fast both wired and wireless.
The actual battery life wasn't amazing in our tests, and we'd have liked to see a telephoto camera included, but otherwise the Xiaomi Mi 11 is a great flagship.
Read more: Xiaomi Mi 11 review
If not for its very high price the Oppo Find X3 Pro might rank even higher on this list, but as it stands this remains an excellent phone, even if it's arguably not excellent value.
It has the basics that you'd expect from a top-end handset, including a big, high resolution, 120Hz screen, a top-end chipset, lots of RAM, a large battery that charges fast (at 65W wired or 30W wireless), water resistance, and a premium build, complete with a slightly more eye-catching camera block design than most.
Speaking of the camera, that's a quad-lens one, with a 50MP f/1.8 main, 50MP f/2.2 ultra-wide, 13MP f/2.4 telephoto (with 2x optical zoom), and 3MP f/3.0 macro.
That macro snapper might sound a bit throwaway, but in fact it's what Oppo calls a 'microlens', designed for taking incredibly close-up photos that are more like a microscope image than a typical macro one.
It's a neat feature that you won't find on other phones at the time of writing, and could be one of the main reasons to consider paying the high price this phone costs.
Read more: Oppo Find X3 Pro review
Realme's first-ever phone in our ranking of the best Android phones is the Realme GT, a low-cost powerhouse with some incredibly impressive specs given the low price.
The phone boasts the powerful Snapdragon 888 chipset, 65W wired charging, and a Super AMOLED display with a 120Hz refresh rate.
The best part of the phone is its design, a fact you're probably already aware of since you scrolled down past the picture. With a vibrant faux-leather rear, broken up by a racing-stripe black streak, the phone is quite the eye-catcher.
While the phone doesn't have all the top specs other models on this list do, notably missing super-powerful cameras or super-high-resolution screens, its low price offsets that. If you don't want to pay the price of a super-powerful Android phone, this is a great alternative.
Read more: Realme GT review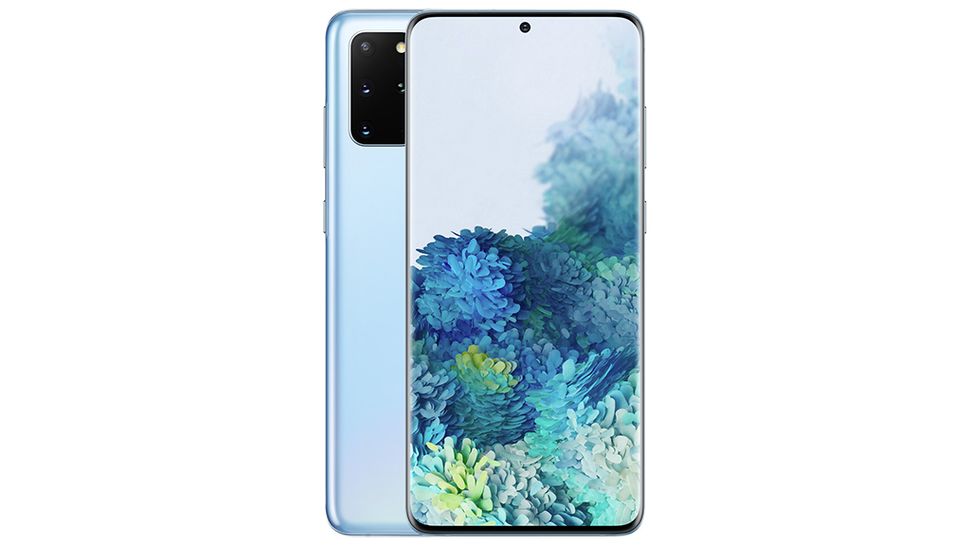 The Samsung Galaxy S20 and Galaxy S20 Plus are – along with the Galaxy S20 Ultra – Samsung's main 2020 flagship phones, so it's no wonder they make this list.
While the S20 Plus has a slight specs edge, thanks to a larger 6.7-inch screen, a bigger 4,500mAh battery, a fourth camera lens (for depth-sensing) and optionally more storage, they're largely very similar phones, so they're fit to share the same spot.
Both have a highly capable camera array, with 12MP standard, 12MP ultra-wide, and 64MP telephoto sensors, and both also have top-end power, thanks to a Snapdragon 865 or Exynos 990 chipset (depending on where in the world you are) and up to 12GB of RAM.
They also both have a stunning 1440 x 3200 display with a refresh rate of up to 120Hz. The design is premium too, and they're both packed full of features, like reverse wireless charging, 5G, an in-screen fingerprint scanner, and water resistance. They might not quite be the very best anymore, but they're not far off.
Read more: Samsung Galaxy S20 review
Read more: Samsung Galaxy S20 Plus review