Sony's PlayStation earbuds have an audiophile secret that might make them a bargain
Planar drivers for this price? Sony seems to be spoiling us, possibly with the help of a hi-fi heavyweight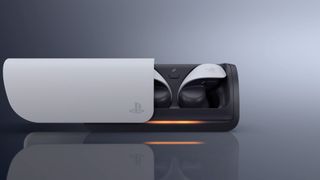 (Image credit: Sony PlayStation (YouTube))
Sony has now unveiled a lot more information about its upcoming PlayStation Pulse Explore wireless earbuds and Pulse Elite wireless headset, which are both geared towards being used with the PS5 and PlayStation Portal handheld, unsurprisingly – though they do have Bluetooth as well. With a price of $199 (about £160 / AU$300) for the earbuds and $149 (about £120 / AU$230) for the headphones, they've raised a lot of eyebrows. They look expensive on paper, especially the earbuds.
But reading the announcement, I came to the opposite conclusion. They might be a bargain because of one easily overlooked aspect: the audio driver technology inside.
According to the PlayStation blog, both of these devices will use planar magnetic drivers, which are a seriously high-end choice. It's classic PlayStation to quietly throw super-advanced technology into something (see also: OLED in the PS Vita, the first 90Hz OLED screen in the original PS VR), but I wouldn't have predicted this in a million years. It seems like this surprise may have come as a result of work with elite headphone company Audeze, which Sony Interactive Entertainment (that's "PlayStation" to you and I) has just acquired.
Planar magnetic drivers are quite different to the speakers you get in most headphones. Instead of a cone of material with a magnet in the center, which is driven back and forth over a distance, planar magnetic systems use an ultra-thin membrane that's suspended in a magnetic field. The advantage is precision and dynamic control. Traditional cone drivers have momentum in their movement, which you have to overcome if you want to have a sudden shift in sound and that can affect their precision.
Obviously, audio companies have become very good at overcoming it, but it's still always a consideration. However, the ultra-thin (and therefore ultra-light) membrane of planar magnetic drivers doesn't have this problem. It's extremely agile and easy to manipulate between the magnetic fields, meaning it can deliver supremely precise detail in sound, and switch instantly from booming to delicate.
The ability to offer accurate detail is probably why PlayStation has chosen planar magnetic drivers over regular dynamic drivers. It's especially useful for creating convincing spatial audio effects, so it's great for the 3D audio Sony is pushing for its headsets. If you want to give the feeling of sound coming from a precise point, the audio itself needs to be equally precise, otherwise it won't be as convincing.
The price doesn't look so high now…
Why don't all headphones use planar magnetic drivers if they're so good? Well, because they're seriously expensive and not easy to power. We recently fell head over heels in love with the Edifier Stax S3 wireless headphones for the sound quality they offer from their planar magnetic drivers, at a lower price than pretty much any other planar headphones before them – and they still cost $349. The PlayStation Pulse Elite headphones are priced at $149…
Planar magnetic true wireless earbuds are actually still almost unheard of, though a company called PWB announced a pair with a "dual planar" for a cool $500 – Sony's are $200. Wired planar magnetic earbuds, such as the incredible-sounding Audeze Euclid (which is now a PlayStation product, I guess), can regularly go for $1,000.
So you can see why I'm so excited about these as an audio fan (and someone who still has their nearly 10-year-old Oppo PM1 planar magnetic headphones), and why I think they're secretly a bargain, even if they're more expensive than people usually pay for the best PS5 headsets. Whether they're tuned in a way that actually works well for music is obviously a totally different question though. I doubt they'll have the noise cancellation and app control options we'd expect if they're really to challenge the best earbuds on the planet for general listening.
Let's not forget that Sony is also promising lossless audio transmission without latency to really make the most of the audio resolution that planar drivers should be capable off – granted, that lossless transmission is only from a PS5 or or Portal, not your phone, but still. It's possible that their Bluetooth support will include high-quality support too (Bluetooth LE Audio or LDAC, maybe), but that's unconfirmed.
I think the earbuds especially might turn out to be a surprise package that offer astounding immersiveness without wires, but that you'll be happy to take travelling with you too. And considering that so many of the best true wireless earbuds cost over $200 anyway, they're looking like a good deal to me. We'll find out for sure whenever we can get our hands on them.
You might also like
Sign up for Black Friday email alerts!
Get the hottest deals available in your inbox plus news, reviews, opinion, analysis and more from the TechRadar team.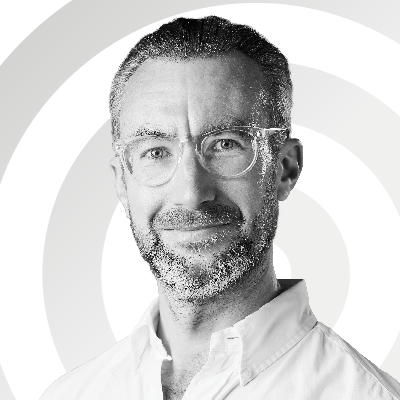 Managing Editor, Entertainment
Matt is TechRadar's Managing Editor for Entertainment, meaning he's in charge of persuading our team of writers and reviewers to watch the latest TV shows and movies on gorgeous TVs and listen to fantastic speakers and headphones. It's a tough task, as you can imagine. Matt has over a decade of experience in tech publishing, and previously ran the TV & audio coverage for our colleagues at T3.com, and before that he edited T3 magazine. During his career, he's also contributed to places as varied as Creative Bloq, PC Gamer, PetsRadar, MacLife, and Edge. TV and movie nerdism is his speciality, and he goes to the cinema three times a week. He's always happy to explain the virtues of Dolby Vision over a drink, but he might need to use props, like he's explaining the offside rule.