JBL's 'astonishingly good' ANC earbuds are a record low price for Black Friday and I love them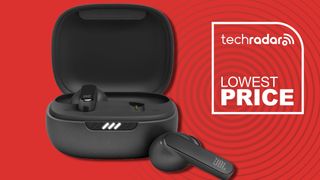 (Image credit: JBL)
Came here to see a great earbuds deal for Black Friday? I will not let you down, reader. I love earbuds too – I love these earbuds – and it's one of the best Black Friday deals I've seen.
Yes, there are other Black Friday earbuds deals, but this one is the most worthy of a moment in the spotlight for me right now. I have a particular reason for loving them. But first, the deal!
Over at Amazon's Black Friday sale, 50% has been cut from the MSRP, meaning the asking price is down to just $74.95 (was $149.95).
Follow TechRadar on TikTok for news, reviews, unboxings, and hot Black Friday deals!
The best Black Friday JBL earbuds deal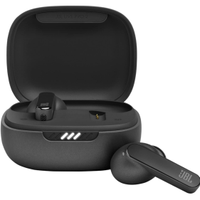 JBL Live Pro 2 was $149.95 now $74.95 at Amazon
In a loving ode to these earbuds, TR's audio aficionado Becky Scarrott wrote: "For eradicating extraneous chit-chat and low-level constant office irritations, I've not heard better for $150 to date. And you can quote me on that." Only now, that price is down to just $75 – and for clarity, we've only ever seen them dip to $99.95 before today. This is a truly rock-bottom deal on 'buds that only arrived in June 2022. Our advice? If you're looking for noise cancelling earbuds this Black Friday, you'll struggle to better them for customizable and effective ANC with all the whistles and bells.
That bit of background, then? Of course. As part of the Live Pro 2 setup, the JBL Headphones app takes you through a "best fit" test, but then, these talented buds start scaling the sonic food chain further, with the supplementary "ear canal test". This actually conducts an external "environment noise check", then a "wearing status check" (mine told me to adjust my left earbud) to – and I quote – "customize the ANC effect based on your ear canal". Yes, really. And it works.
Following completion of these tests, you're back in the "customize ANC" tab, where your noise-nixing options now include adaptive ANC, to automatically adjust the level of cancellation based on how noisy your surroundings are, plus "leakage compensation" to check your aural leakage status and atone for it in real-time. There's also the aforementioned ear canal compensation, or you can bypass adaptive ANC entirely and select from seven set levels of cancellation.
All of this for $74.95? I know – that's why I'm writing this.
I actually bought a set of these earbuds late last year, for a friend who found themselves in hospital for a few weeks. The low-level sound of whirring machines on the ward was getting them down. These earbuds worked a treat – and I'm very grateful. Perhaps the JBL Live Pro 2 are a tad bass-heavy from the box for stoic audiophiles, (other will love it though) but I adore their effective noise-nixing in a stem design – and you can tweak the sonic curve with the EQ options in the app anyway.
However I look at it, their talent exceeds this price-point by a wide margin.
Finally, allow me to furnish you with my August 2022 experiential feature on the JBL Live Pro 2 and a full-fat, 4.5-star JBL Live Pro 2 review. I hope you see what I mean.
As we said in that review, "to be honest, we'd have to really nitpick to find much fault here because there's a lot to love about these earbuds. Ultimately, JBL's Live Pro 2 prove you don't need to spend a small fortune for great sound and excellent ANC these days. Well done, JBL."
I'd also like to add: thank you, JBL.
More Black Friday deals
Try our new AI-powered deals finder
Struggling to find the perfect deal? Our new and improved personalized AI-powered deals search bot can help. It's always primed to find you the best deals, no matter what you're looking for, where you are or when you're searching.
The Deal Finder will first search through this page for whatever keyword you've entered, then search across the rest of TechRadar for other deals, and finally will serve up results from our sister sites including Tom's Guide, Tom's Hardware, PC Gamer, Marie Claire, Homes & Gardens, GamesRadar, T3, What Hifi and many more!
Test it out here:
Get daily insight, inspiration and deals in your inbox
Get the hottest deals available in your inbox plus news, reviews, opinion, analysis and more from the TechRadar team.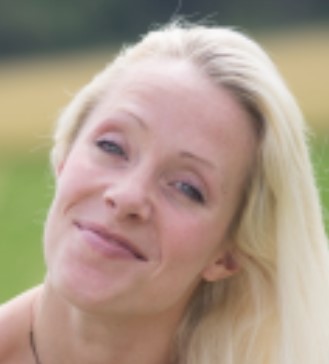 Senior Audio Staff Writer
Becky is a senior staff writer at TechRadar (which she has been assured refers to expertise rather than age) focusing on all things audio. Before joining the team, she spent three years at What Hi-Fi? testing and reviewing everything from wallet-friendly wireless earbuds to huge high-end sound systems. Prior to gaining her MA in Journalism in 2018, Becky freelanced as an arts critic alongside a 22-year career as a professional dancer and aerialist – any love of dance starts with a love of music. Becky has previously contributed to Stuff, FourFourTwo and The Stage. When not writing, she can still be found throwing shapes in a dance studio, these days with varying degrees of success.