Bose QuietComfort Ultra headphones and earbuds - everything we know so far
Everything we know about Bose's 'Ultra' earbuds and headphones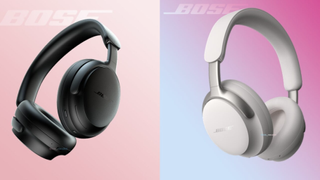 (Image credit: Kamila Wojciechowski)
You don't need us to tell you that Bose makes some of the best noise-canceling earbuds and best noise-canceling headphones in the game – and that this is largely down to the fact that the company pioneered active noise-cancelation technology.
You came here to learn about Bose newness and here, we can help. What we think we're looking at, owing to a bushel of leaks (which have been pretty generous when it comes to the visuals, it must be said) is a whopping three-strong lineup of new products for 2023 comprising two more QuietComfort over-ear models and a set of QuietComfort earbuds – two of them with an "Ultra" suffix.
How do we know about this? It's all thanks to a recent and fairly large leak that sprang up on Dealabs.
So, for everything we know about the Bose QuietComfort, Bose QuietComfort Ultra, and Bose QuietComfort Earbuds Ultra (as we think they'll be titled) including possible colorways and specs, rumored prices, and potential release dates, read on!
Oh, and thanks to the most recent August leak, you can even have a quick gander at the Bose QuietComfort (the only non-Ultra variant in the reported new lineup) in a leaked YouTube clip.
Bose QuietComfort, QuietComfort Ultra and QuietComfort Earbuds Ultra: Release date speculation and possible price
According to a recent leak, Bose's standard over-ear model will simply be called Bose QuietComfort Headphones – a wise move since Bose's numbering (and "II") monikers are becoming a little confusing, frankly. However, despite the lack of an Ultra suffix, these wireless headphones will feature active noise cancellation.
This non-Ultra set of cans will apparently come to market in Black, Cloud White, and Cypress Green, with a starting price of €399.95 (which is around $439, £345, or AU$675) – yes, the leak includes colorways and pricing for all three models.
The (purported) QuietComfort Ultra over-ears will arrive in black and white, priced €499.95 according to the leak. That's roughly $540, £430, or AU$840, so we're slap bang into AirPods Max territory here, if not quite into Bowers & Wilkins PX8 price range.
The third and final model would be the Bose QuietComfort Ultra Earbuds; yes, the successors to the very talented Bose QuietComfort Earbuds II which remain in my top three noise-cancelling earbuds roundup for 2023 – although for balance, one member of the TechRadar team has one niggling problem with these.
Pricing? Apparently, we're looking at €349.95, or around $385, £300, AU$590. Not exactly affordable, I think you'll agree (remember, the QCE II launched in September 2022 at $299 / £279 / AU$429) although this asking fee would still make them cheaper than the launch price of the Bowers & Wilkins Pi7 S2.
Here's the thing: Bose kit is rarely pitched at the affordable end of the market, especially when it comes to the company's headphones and earbuds. That said, even for Bose, those potential prices are steep – although of course, these figures are unofficial and pricing can (and often does) change in the lead-up to any concrete announcement.
When can we expect them? That is still at large, but we can certainly hazard a guess now that the rumor mill is churning with increasing urgency. The Bose QC 35 II launched in October (2017), Bose QC 45 arrived in September (2021), and the QC Earbuds II landed in September (2022), so it doesn't take a genius to work out that Bose loves a fall release.
Bose QuietComfort, QuietComfort Ultra and QuietComfort Earbuds Ultra: potential features and what we want to see
Considering the leaked prices above, we'd expect upgrades such us selectable gradients for noise cancellation (the kind found in the Bose Noise Cancelling Headphones 700), multipoint connectivity, Bluetooth 5.2 with scope for Auracast and LE Audio, support for higher-res codecs, some kind of spatial audio solution and an IP rating for dust and water ingress to factor here. The only codecs supported in the QCE Earbuds II are SBC and AAC, which is a little surprising and we hope Bose can level up here.
So, what hard evidence concerning the specifications of these Ultra headphones and earbuds have we actually got? Not a lot, although we have perhaps seen them from every angle (thank you, MySmartPrice) so we can certainly make guesses based on what we see.
Another leak, this time in February, and from Twitter user (are we really calling it X now?) Kamila Wojciechowska showed a claimed render of the QuietComfort Ultra with a USB-C input on the right ear cup, for instance, plus two buttons on the left, although the image has been removed "in response to a report from the copyright holder" – perhaps proof that it was indeed legit.
بعد 4 سنوات قررت بوز اخيراً تطلق خليفة QuietComfort 700🖤🎧السماعة الجديدة اسمها Bose QuietComfort Ultraالجديد هالمرة ان السماعة تدعم الصوت المكاني وتنطوي حسب الصور المسربة.لايوجد أي اخبار عن مواعيد الاطلاق ولا الاسعار حتى الآن.#Bose pic.twitter.com/BCbWeBa1esAugust 11, 2023
And a further leak, this time from The Verge, displayed the Ultra headphones in a less-professional setting. This report claims the cans will have a "capacitive volume slider" in the form of a thin, protruding line in the space between the buttons and the speaker cup – where sliding your finger up and down the line will adjust the volume. Placing the slider in that space is said to prevent accidental touching.
The piece goes on to claim a few features coming to the Ultra headphones. Apparently, they will have spatial audio available in two different options: Still and Motion. The latter, according to the report, is "optimized for when you're moving around". Additionally, they could have Quiet mode for noise cancellation and Aware mode allowing external audio to seep through.
Hardware-related information (driver sizes, weights, and such) was thin on the ground, but The Verge has stated that the QuietComfort Ultra model is "Snapdragon Sound certified" for better Bluetooth connectivity as well as "lower-latency performance while gaming."
Bose QuietComfort Ultra Earbuds (長い)気にならざるを得ない..xm5 vs QCU(仮) みたいな構図になるのかな55,000円は高すぎるしこの値段でマルチポイントとワイヤレス充電なかったら流石に時代錯誤すぎるけど、ノイキャンはさらに向上するならとんでもなさそう..? pic.twitter.com/OhCJCbu4q4August 11, 2023
Perks we'd like to see? Well, the flagship Technics EAH-AZ80 now offers multipoint connectivity to three devices – and in this all-new 'Ultra' space it would be great if Bose could follow suit with multipoint pairing, which so far it hasn't delivered.
Also, we need to talk about stamina. According to Bose, the QCE II offers up to six hours per charge on the buds alone, with an additional three top-ups in the case. That's not really a huge improvement over the previous generation, which also gave you up to six hours in the buds, but just two additional top-ups in the case. In 2023, Sony and Technics are doing better than that 18-hour total; it's seven hours and up to 25 with the charging case from Technics; eight hours or 24 in total with the case from Sony.
In terms of ANC, Sony's entry-level WF-C700N offer adaptive sound control (you can select 'Walking', 'Waiting', 'Travelling' or 'Registered places' in the app), which actually tailors the levels of noise nixing for you without you selecting from a slider – although many of the TR team love the incremental slider feature in the Bose Noise Cancelling 700 and would love to see it elsewhere in Bose's arsenal.
Whatever Bose can cram into its 2023 lineup, the brand remains a key player in the ANC headphones market and as such, the unannounced Bose QuietComfort, QuietComfort Ultra, and QuietComfort Earbuds Ultra may well slip into our best noise-canceling earbuds guide or best noise canceling headphones roundup very soon after their release.
As we know more, so shall you.
Sign up for Black Friday email alerts!
Get the hottest deals available in your inbox plus news, reviews, opinion, analysis and more from the TechRadar team.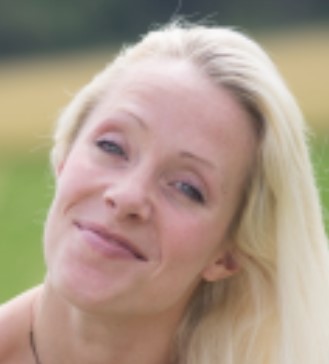 Senior Audio Staff Writer
Becky is a senior staff writer at TechRadar (which she has been assured refers to expertise rather than age) focusing on all things audio. Before joining the team, she spent three years at What Hi-Fi? testing and reviewing everything from wallet-friendly wireless earbuds to huge high-end sound systems. Prior to gaining her MA in Journalism in 2018, Becky freelanced as an arts critic alongside a 22-year career as a professional dancer and aerialist – any love of dance starts with a love of music. Becky has previously contributed to Stuff, FourFourTwo and The Stage. When not writing, she can still be found throwing shapes in a dance studio, these days with varying degrees of success.