Will Dalton
The NFL action at Wembley has once again been capturing the imagination of the British public, while millions tune in back in the States to watch their heroes strut their stuff across the pond. Next up in London is the Philadelphia Eagles vs Jacksonville Jaguars and there's no excuse for missing out – it's streaming live for free on the BBC and you can watch it from anywhere.
NFL in London: where and when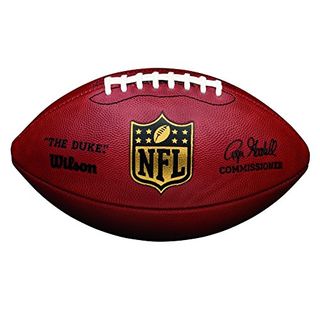 The impressive 90,000-seater Wembley Stadium in London will host Philadelphia Eagles vs Jacksonville Jaguars. It's been the home to a handful NFL games a season for a few years now.
The game starts at 1.30pm GMT local time, which means 9.30am ET and an early 6.30am PT.
Will Dalton
The NFL's annual London stop-off is set to close with a bang, as the Philadelphia Eagles and Jacksonville Jaguars prepare to face off in front of another huge Wembley crowd.
NFL fans on British shores will no doubt be excited to have last year's Super Bowl winners in town, and the Eagles will be narrow favourites to win this one. The boys from Philly have nevertheless suffered three defeats in the last four and will need a marked improvement from quarterback Carson Wentz, who's still searching out his best form after returning from a long term injury.
The Jaguars are in the same boat regarding quarterbacks, as pressure mounts on Blake Bortles to improve his performances. Will 'Bortle Kombat' come up defy his critics and come with the goods on the Jaguar's sixth visit to Wembley? You can find out by following the instructions below and tuning into a Philadelphia Eagles vs Jacksonville Jaguars live stream online for free.
The best way to watch the Eagles vs Jaguars free online from anywhere:
Will Dalton
1. Download and install a VPN
If you don't have easy access to watch the NFL live online in your country, the best way to watch it for free is to download and install a VPN. We've tested all of the major VPN services and we rate ExpressVPN as the absolute best. It's compatible with all of your devices, supports most streaming services and ranks amongst the fastest. You can even install it on devices like an Amazon Fire TV Stick, Apple TV, Xbox and PlayStation. What's more, there's a great deal running this weekend which offers a 49% discount and a 30-day money back guarantee so if you were already interested in VPNs now is a great time to sign up. Check out ExpressVPN here
Will Dalton
2. Connect to a UK server location
Simply open the VPN app, hit 'choose location' and select a UK location - it doesn't matter which one and it's super easy to do. The reason to choose the UK? Because it's being broadcast live for free, so as soon as you have a UK IP address you're free to watch Eagles vs Jaguars hassle free.
Will Dalton
3. Go to TVPlayer.com
TVPlayer is a free online streaming service which offers hundreds of channels - and you don't even need to sign in. Among the channels on offer is BBC Two which will show the entire event live. And the best bit? The BBC doesn't have commercials so you'll be able to enjoy totally uninterrupted coverage without a single commercial break.
Will Dalton
Want to record the NFL and watch it later? TVPlayer will also allow you to do that too. You'll need to sign up for a paid account, but the good news there is that the site offers a 14-day free trial so no payments required!

Which countries can I watch Eagles vs Jaguars from using a VPN?
A VPN will enable you to watch the NFL from literally anywhere. So that obviously includes: US, UK, Israel, Belgium, Canada, Germany, Denmark, India, Netherlands, Spain, Brazil, Belgium, Romania, Mexico, France, Sweden, Italy, Portugal, Czech Republic, Ireland, Poland, Kenya, Hungary, South Africa, Indonesia, China, Nigeria, Bangladesh, Russia, Japan, Egypt and more!


How to watch the Eagles vs Jaguars online in the US:
Will Dalton
If you live in the US, you'll need to be tuned into the NFL Network to catch Philadelphia vs Jacksonville. Kick-off is early: 9.30am ET and a 6.30am PT.
For other non-cable ways of catching the action, you can choose from:
Will Dalton
And if you're out of the US and want to tune in still, then you can use a VPN to get around any geo-restrictions in play.

How to watch the Wembley NFL match online in the UK:
Will Dalton
The BBC again has the rights to show the NFL at Wembley this weekend. So if you're in the UK and have a TV licence, you can watch the Eagles vs Jaguars via BBC Two on your TV, or BBC iPlayer for streaming on other devices.
You may be asked to register for free in order to watch it but it is a doddle, and once you do it, you can enjoy it almost anywhere including on your smartphone, your media player, tablet, your web browser, streaming devices, gaming consoles, TV, cable and satellite operators etc.
The match is also being shown on Sky Sports Action. So if you have a Sky sub and prefer its NFL coverage, then you can go for that one instead.
Out of the UK this weekend? Then you're going to need a VPN to turn on and tune in as if you were back in blighty.