Update: Within a few days, the first of the Black Friday 2018 sales will start rolling up, and we fully expect some PS4 Slim and PS4 Pro bundles and console deals to be included. Keep checking this page in the lead up to November 23 and for the days following if you want all the latest in PS4 deals and savings.
As per last year, we're fully expecting Black Friday and Cyber Monday in Australia to lead to some excellent savings on gaming consoles, with plenty of chances to score yourself a PS4, PS4 Pro, or even a bundle that'll have the console and some games at a massive discount.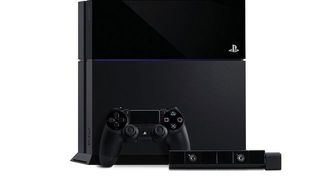 Before you get carried away by the first deal you see, it's important to check with what you're actually after. How many controllers do you really need? Do you actually need all the extra grunt that the PS4 Pro provides, or is a PS4 Slim going to save you money without any loss of functionality?
Do you already have access to some games and are only in this for the console, or would you like a few of the latest titles to tide you over for a few months before hunting down some new play-things? Red Dead Redemption 2, FIFA 19, or Spider-Man got your attention? You're probably going to want to keep an eye out for bundles.
Features to look out for
While we'll be scouring the web for the best PS4 prices and bundle in Australia when it comes time for Black Friday, this guide has everything you need to know about what you should be looking out for (and what isn't all that important) when shopping for your Sony console of choice.
A PS4 for all
First up, familiarise yourself with the PlayStation 4. Although there are three different models to pick from these days, the original PS4 is all but gone and is rarely found cheaper than the Slim anyway, so we don't predict many deals on this dinosaur, and don't recommend them either.
What you're left with is either the PS4 Slim or PS4 Pro. While the Slim is often considerably more affordable, it's strictly 1080p whereas the Pro is capable of 4K resolutions and some other performance tricks with compatible games.
Got a 4K TV? Go Pro
It's the pricier option, but if you've got a 4K TV, or are planning to upgrade to one any time soon, you should really be considering the PS4 Pro. Sony's premium machine, it's got faster internals, more powerful graphics processing capabilities, and offers the option at playing games and videos at high 4K resolutions.
Many games when running on the PS4 Pro use an upscaling process to make the most of the extra pixels you'd find on a 4K screen, while a handful of games can output to the higher resolution natively, particularly more recent titles. Whichever technique is used, it will make your TV shine, with HDR smarts enhancing brightness and contrast levels, too.
Video also gets a boost. Netflix has films and TV shows that output in eye-caressing 4K HDR on the PS4 Pro. And, while it's sorely lacking a UHD Blu-ray player against the Xbox One S and Xbox One X competition, it still upscales standard Blu-rays with aplomb, meaning your existing collection isn't made obsolete by the coming of new resolution standards. It may cost you more initially, but a PS4 Pro will be worth it in the long run.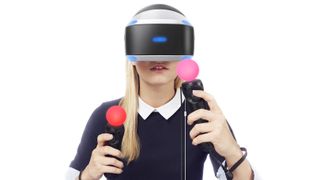 VR-ready
As the only home console on the market today capable of VR gaming and video playback, if you're not at least considering a PlayStation VR headset to go along with your PS4, you're missing out on one of the things that makes the console so special. It's an expensive accessory, but a ground-breaking one, and Black Friday 2017 is a great time to look out for the headset.
It's more than just a fancy gimmick thanks to some super VR titles like Superhot and Resident Evil 7. Plenty of VR games have been retuned and improved for the more powerful PS4 Pro, too, making it another significant reason to buy the more costly console.
As well as any PS4 model and the headset itself, you'll need to pick up a PlayStation-branded camera for the console and, to get the most of the best PSVR games, a pair of Move motion controllers, too. It's a pricey bundle as a result, but with the news that a revised, HDR-friendly version of the headset will be on shelves soon, there's a good chance that last year's model will get discounted in the US in preparation for the new stock.
Best PS4 deals today
Stick with TechRadar to get the best Black Friday deals
Black Friday and Cyber Monday sales can get a bit overwhelming, with numerous retailers vying for your custom at the same time. While this means there are very competitive deals to be had, it also unfortunately means there are some deals that aren't as good as they first appear.
That's why you should visit TechRadar to ensure you get the best Black Friday deals. We keep an eye on all of the top retailer's Black Friday and Cyber Monday deals, and highlight the very best savings on the best PS4 and PS4 Pro consoles and bundles.