Amazon Prime Day might be over, but you can still get good deals on the Samsung Galaxy S9 and Samsung Galaxy S9 Plus.
Sign up for Prime Day
You'll need to be an Amazon Prime member to take advantage of Prime Day deals. You can sign up for a free trial (opens in new tab), which will see you through Prime Day and which you can cancel after 30 days.
The Samsung Galaxy S9 and S9 Plus aren't quite the latest smartphones from Samsung, but both are speedy handsets that still outpace most phones on the market. That's especially true of the midrange phones that typically inhabit the prices the S9 and S9 Plus have dropped to with these discounts.
Both S9 and S9 Plus run Android Pie - and will sport Android Q once that OS upgrade drops later this year. Expect them to get updates for years to come, as Samsung supports its phones for some time after launch.
Samsung Galaxy S9 deals US deals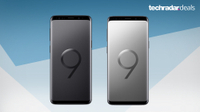 (opens in new tab)
Samsung Galaxy S9, 64GB Unlocked $599 $449 on Amazon (opens in new tab)
While it's not the fastest phone on the block anymore, the venerable Samsung Galaxy S9 is still a speedy handset from 2018 that is a steal at a whopping 25% off during Amazon Prime Day, easily outpacing other phones at this price point.
Samsung Galaxy S9 Plus US deals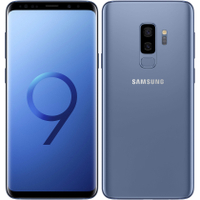 (opens in new tab)
Samsung Galaxy S9 Plus 64GB Unlocked $699 $549 on Amazon (opens in new tab)
Get the older but still solid Samsung Galaxy S9 Plus for 21% off retail price on Amazon Prime Day. This deal is for the 64GB model, but you can easily increase storage with a MicroSD card up to 400GB. Choose from Coral Blue, Midnight Black, and Lilac Purple.
TechRadar is scouring Amazon and all the major retailers' websites rounding up all the top deals on Amazon Prime Day - and we've put all the best Prime Day deals in one simple-to-use place to help you find the offers that will really matter to you.