The Dell XPS 13 is one of the best Ultrabooks on the market right now, and the 2018 version blew us away with its sleek redesign and powerful components. However, with CES 2019 around the corner, there's never been a better time to concoct a wish list for the Dell XPS 2019.
The Dell XPS 13 2018 featured 8th-generation Intel Kaby Lake Refresh processors, tons of ports and a 4K touch screen. Still, that doesn't mean the XPS 13 is perfect – we don't think there's such a thing. In the Dell XPS 13 2019, we'd really like to see a Whiskey Lake processor – we expect next year's model to fully utilize the latest processing tech, just as soon as Intel gets its supply issues under control.
The current Dell XPS 13 does have some problems that the next one needs to remedy. First, we need to talk about that webcam, Dell, it's stuck in a place that looks up our noses – nobody wants to see that. We'd also like to see the cheaper, entry-level Dell XPS 13 make a glorious return.
There isn't much in the way of concrete information about the Dell XPS 13 2019, but that doesn't mean we can't dive into a bit of speculation. So, be sure to keep coming back to this page, as we'll update it with any new information that we stumble across.
Cut to the chase
What is it? Dell's next XPS 13 Ultrabook
When is it out? Probably around January 2019
What will it cost? Likely starting at $1,099 (£1,099, AU$1,869)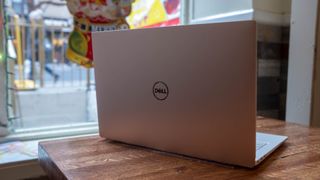 Dell XPS 13 2019 release date
Right now, there is no information about the Dell XPS 13 2019 release date. However, we can take a look at past releases to try and decipher when we can expect the next XPS 13.
The Dell XPS 13 2018 was revealed at CES 2018, so we think Dell will do the same this year, and reveal the Dell XPS 13 2019 at CES 2019. However, Dell hasn't always followed this release window.
The Dell XPS 13 2016 launched in October 2016 with Kaby Lake processors, and when it was refreshed in October 2017, it just got a CPU refresh – to Kaby Lake Refresh. We could see the same thing happen with the Dell XPS 13 2019, especially considering the Dell XPS 13 2018 is still using the same processor as the late 2017 model. Plus, Whiskey Lake is here.
It could be argued that the 2017 XPS 13 was just a refresh, though. We're not sure when we'll see the next redesign, but we might have to wait a minute. Only time will tell, though – we could get a new Dell XPS 13 at CES.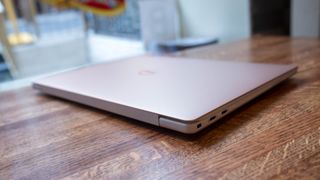 Dell XPS 13 2019 price
Right now, the Dell XPS 13 starts at $1,059 (£1,099, AU$2,199), and we wouldn't expect the 2019 iteration to cost any less.
However, we could see Dell reintroduce a more budget-minded entry model again, similar to the Dell XPS 13 2017 with 4GB of RAM and a 128GB SSD.
Either way, the Dell XPS 13 is an extremely popular laptop, so Dell doesn't have a lot of motivation to drive the price of its flagship any lower than it already is – it's already selling well enough. Either way, keep this page bookmarked, and we'll add more accurate pricing information as soon as we know more.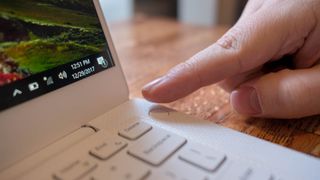 What do we want to see from Dell XPS 13 2019?
The Dell XPS 13 is already a fantastic device, and we have a hard time finding much wrong with it. However, there's always room for improvement, so we went ahead and created a sort of wish list for the beloved laptop's sequel.
A better webcam
The webcam in the 2018 Dell XPS 13 isn't awful on paper, with a 720p resolution and a pretty decent picture. However, it's still not at the same level as some of its Ultrabook rivals like the HP Spectre x360 and the Microsoft Surface Book.
It's not all about the sensor quality, though. The next iteration of the XPS 13 needs to have a better webcam placement. In the past we were willing to overlook its odd placement, due to the bezel-less InfinityEdge display, but if the Lenovo Yoga 920 can have a reasonably placed webcam, why can't the Dell XPS 13?
Punchier processors
We're not going to sit here and say that the processors in the Dell XPS 13 2018 aren't good – they absolutely are – but, that doesn't mean that we can't hope for even faster CPU performance in next year's model.
Intel has just released its Whiskey Lake mobile platform, and our money is on that being behind the next XPS 13. Intel promises that these new mobile processors will deliver double-digit performance improvements over Kaby Lake, but we'll have to wait and see if those claims are accurate. Either way, the Dell XPS 13 2019 will be rocking these new processors – that is, if Intel can supply them.
A cheaper entry-level model
The Dell XPS 13 is definitely worth the price of admission, but we'd be lying if we said we didn't want to see the cheaper, Core i3 model make a return. Now, sure, it's hard to recommend the 4GB of RAM found in the base 2017 Dell XPS 13, but it's a nice option for anyone that doesn't have a lot of money lying around and doesn't really need cutting-edge performance. Maybe Dell could release a starter XPS 13 2019 for under $1,000?