Why you can trust TechRadar We spend hours testing every product or service we review, so you can be sure you're buying the best. Find out more about how we test.
Unexpectedly, the Dell XPS 13 2019 is an upgrade in every aspect over its predecessor, specifically when it comes to battery life. Much of the components inside is almost totally identical to last year's, if not better by only a hair.
Benchmarks
Here's how the Dell XPS 13 (2019) performed in our suite of benchmark tests:
3DMark Sky Diver: 4,755; Fire Strike: 1,222; Time Spy: 468
Cinebench CPU: 642 points; Graphics: 55 fps
GeekBench 4: 4,986 (single-core); 15,156 (multi-core)
PCMark 8 (Home Test): 3,141 points
PCMark 8 Battery Life: 4 hours and 34 minutes
Battery Life (TechRadar movie test): 8 hours and 12 minutes
For example, the processor inside is the latest version of the 8th-generation series of Intel processors, specifically the Intel Whiskey Lake Core i7-8565U, whereas last year's model came with only the Kaby Lake R Core i7-8550U. The difference? Both processors operate at the same frequency, but the newer model is more efficient within the same power profile and is, therefore, slightly more powerful.
This is evident in our somewhat improved PCMark 8 Geekbench 4 (Single-Core) results, whereas video performance gains are insignificant at best, thought that is to be expected. Much like last year, this model uses the same Gore insulation found within the Mars rover for great thermal management. It offers, therefore, strong theoretical performance.
This means that the Dell XPS 13 will absolutely tear through daily computing tasks and handle a video encoding or spreadsheet lookup task without breaking a sweat. We definitely had no problems running several apps or browser tabs at once on the computer. However, we could easily see most PC games and other media-rich professional tasks struggle on this laptop.
Battery life
Dell promises up to 12 hours of use on the 4K version of the XPS 13, derived from a MobileMark 2014 benchmark score, and up to 21 hours on the Full HD version in the same test.
As always, our tests didn't get us close to the same numbers. On the upside, they did show a marked improvement in battery life year-on-year, particularly the local video playback benchmark. The XPS 13 lasted for nearly three hours longer than the previous model in this test.
General use is also going to see an increase in battery life, based on this laptop's score in the PCMark 8 Battery benchmark. In that test, the 2019 XPS 13 endured 21 minutes longer than the 2018 model – an 8% boost, all told.
As for the 4K Dell XPS 13, you still won't see all-day battery life. However, to its credit, it is vastly and noticeably improved. We have to admit, this is impressive longevity for a 4K display. And, at the very least, the Full HD version is expected to last you through an entire workday based on these numbers.
Software and features
Dell is light on the unique software front, with just some applications getting pre-installed on the operating system. McAfee or Norton antivirus suites are no longer there, making way for a spattering of Dell-made apps.
The most notable and useful of these are Dell Mobile Connect, Dell Update, and Dell Power Manager. The first one allows you to connect your Android phone or iPhone with your computer so you can manage it straight from the Windows 10 interface. Dell Update, on the other hand, pulls in new support files straight from the company when necessary or available. And finally, Dell Power Manager offers detailed controls for your laptop's battery and power profile that Windows otherwise wouldn't.
As for unique hardware features, the elective fingerprint reader embedded into the power button is sleek and discreet. More importantly, it is also responsive enough for fast logins. That said, we would have appreciated a biometric login via infrared face detection, as it's just that much simpler.
Final verdict
Dell has made just about every possible improvement to the XPS 13 for 2019. The webcam is in its rightful position and no worse in quality considering the thin space they had to squeeze it in. The more evident improvement here, however, is the battery life, which sees a significant improvement.
This all happened while everything else about the laptop has kept its storied, impressive quality, from the chassis form factor to the power profile of its internal components. This is the same laptop as last year, only slightly improved.
When compared to the current best laptops of 2019, however, the XPS 13 does somewhat struggle to compete in terms of value. Simply put, there is certainly better hardware crammed in a laptop for similar price points, which means it's not quite the 'Best in Class' laptop for 2019. However, it must be said that the Dell XPS 13 is still among the best laptops in the world, and that's worth a lot.
Need a better alternative?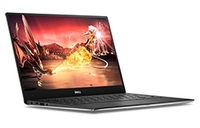 15 best laptops available to buy today
TechRadar has reviewed hundreds of laptops so that we're able to offer you the authoritative buying advice you expect. Whatever you're looking for in a laptop, we've rounded up all the best options in our helpful buying guide so you can decide whether the Dell XPS 13 really is the best option for you.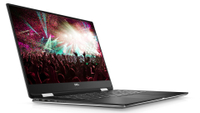 10 best ultrabooks available to buy today
If you've' got your heart set on a thin, light and powerful laptop like the XPS 13 but want to browse some alternatives, take a look at our ultrabooks buying guide.
Joe Osborne is the Senior Technology Editor at Insider Inc. His role is to leads the technology coverage team for the Business Insider Shopping team, facilitating expert reviews, comprehensive buying guides, snap deals news and more. Previously, Joe was TechRadar's US computing editor, leading reviews of everything from gaming PCs to internal components and accessories. In his spare time, Joe is a renowned Dungeons and Dragons dungeon master – and arguably the nicest man in tech.