What's the good in having a PS4 or PS4 Pro if you don't have great game to go with it? But consoles are expensive purchases, and games a luxury pastime that we can't always afford.
Enter the Black Friday and Cyber Monday sales. It's usually an opportunity for retailers to shift old stock and make way for the new must-have Christmas items. But unlike some gadgetry, or items such as clothing or homeware, good games don't go out of fashion – they just get cheaper over time.
If you're looking to grab some PlayStation 4 games in the run up to Christmas, this page will be constantly updated in order to help you find the right deals, and the best methods of bagging a bargain.
When is Black Friday 2018?
The shopping chaos that is Black Friday began life in the United States before spreading across the globe, and takes place on the Friday just after the Thanksgiving holiday. This year it's November 23, 2018 for the deals to start rolling in – though many retailers start trickling out discounts throughout the month.
When is Cyber Monday 2018?
Cyber Monday 2018 will fall on November 26. It has nothing to do with cyber attacks, cyber space or Cybermen. Just more deals.
How to get the best PS4 gaming deals on Black Friday
As you'd expect, research is key during Black Friday, as is having measured expectations. With it just being released weeks earlier, for instance, don't expect to find any discounted Red Dead Redemption 2 codes anywhere.
But God of War? Spider-Man? The Uncharted games? Now you're talking. These are platform exclusive titles that draw players in to retailers, but have all been knocking around for a few months. While you can never guarantee a sale price, they're the sort of titles that will get knocked down, along with third-party cross platform titles from the likes of Ubisoft, EA and Activision – think last year's Assassin's Creed, FIFA and Call of Duty titles.
Essentially, so long as you're not looking for the newest of the new, you stand a decent chance here. But what about individual retailers? For the most part, so long as you're not delving into the second hand market, there's little point staying glued to one store.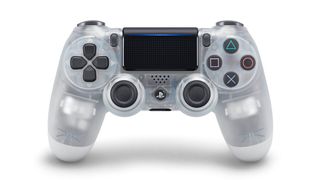 "The same retailer will often have the same game listed at different prices," said our deals expert Brendan Griffiths.
"For new games, there's usually only a quid or two in it in all honesty in the UK. In the US competition is pretty much non-existent and the latest games are generally stuck at $59.99 at launch.
But what if you have both a PS4 and an Xbox One – if you're after the same title available for both machines, will you make a bigger saving with one over the other?
"For the UK I have noticed that once games have been out for a while I often see some of the lowest prices on the Xbox One versions first, but the PS4 version will match it eventually," said Brendan.
"If you're trying to decide between a PS4 or Xbox One, we wouldn't let the price of games factor into it to be honest, the lineup of platform-exclusives is a much more important to consider."
And all this is before considering the dormant stock of much older titles. If there's a game a few years old that you've been holding out on playing, there's a strong chance that a retailer somewhere will be looking to free up some warehouse space somewhere by slashing the price of older stock. Keep your eyes peeled for a bargain.
The PS4 games we want this Black Friday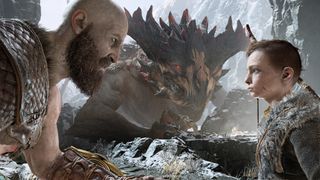 God of War
A stunning return for the blood-soaked franchise, the ancient mythology of Greece is swapped out for those of the Norse culture. Many a beast will be slayed while Kratos takes on not only the role axe-em-up anti-hero, but father too.
Marvel's Spider-Man
Finally a game to do the wall-crawler's web-swinging antics justice, Marvel's Spider-Man looks lush in 4K HDR, and brings to life one of the world's favorite superheroes with a storyline every bit as good as his comic book origins.
Uncharted: The Lost Legacy
Just because Nathan Drake has hung up his holster, that doesn't mean the Indiana Jones-style adventuring has to stop. This spin-off game featuring series' favourite character Chloe Frazer is every bit as good as those that came before it, and can now be picked up at bargain prices.
Shadow of the Colossus
One of the finest PS2 games is brought magnificently up to date in this PS4 remake. A brooding, thoughtful adventure that sees you taking on sole giant beasts rather than a menagerie of grunts, it'll make you question everything you thought you knew about being a video game hero.
Bundle options
If you're still on the market for a console itself, the clever money is on picking up not just the hardware, but a bundle that includes games and accessories too. It's often pound-for-pound, dollar-for-dollar the cheapest way to get started with the PS4
"We're spoilt rotten here in the UK with a huge number of retailers all tearing each other to pieces in November to have the best PS4 bundles." continues Brendan.
"And seeing we've got an eye on them all year around we're primed to bring you the best picks and we'll know about many of them in advance too as they can't help but tell us. Amazon will have some blink and you'll miss 'em Lightning Deals and it'll arguably have the largest stock allocation in the UK too. John Lewis is more of a price matcher, but when it does, it's well worth a purchase as it'll come with a two year guarantee.
"Argos special offers often allow you to choose from a range of games or extra controllers to build your own bundles, just remember that its stock is region-based, so get your postcode into the stock checker ASAP to make sure you'll actually be able to get the deals delivered or picked up from the store. AO.com has started doing console bundles this year and have been pretty solid with smaller bundles, could they go big in November? We'll be watching. Zavvi are my dark horse - they've been quiet all year, but it went nuts last Black Friday with loads of sub-£200 deals."
If you're on the hunt in the US, it's a much simpler affair.
"The US scene on the other hand is much easier to keep an eye on as the number of retailers genuinely competing is really small," explains Brendan.
"Amazon, Walmart and GameStop are the main contenders, with GameStop being the weakest nowadays for online deals. Amazon will dominate, it does so in sales, visits and clicks more and more every year, which is potentially harmful as far as discounts go as the retailer has so much brand recognition and trust gamers will assume the best deals are at Amazon. And they probably will be. Walmart should not be ignored though as it clearly still has a lot of pull, plus in-store pickup can be handy for many buyers. More to the point, Walmart often manages to keep PS4 Slims and PS4 Pros in stock when everyone else has run out."
Stay locked on TechRadar to get the best Black Friday deals
Black Friday is ruthless. Spend too long shopping around and you'll see the sold out sticker on your most-wanted items in no time. Don't waste time hunting the deals you're after – let TechRadar do that for you. With up-to-the-second details on all the top shops' slashing prices for Black Friday and Cyber Monday we'll take the heavy lifting out of finding the deals that'll save you the most moolah.
For all the breaking deals info and money-saving tips you need, make sure you follow TR Deals on Twitter so you don't miss out on any excellent Black Friday gaming bargains.