From MicroLED walls to subwoofer towers – the coolest tech shown at CEDIA 2023
All the best gear, all in one place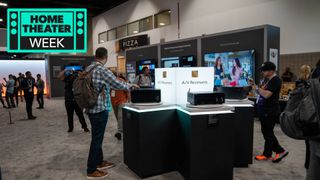 (Image credit: Sony electronics)
CEDIA Expo wrapped up this weekend, and as usual the custom installation industry's annual trade show was packed with jaw-dropping home theater demos using the best 4K projectors and the best Dolby Atmos speaker systems, among many other envelope-pushing products and technologies.
I've regularly attended CEDIA Expo over the past two decades, and although I wasn't there live this year, I've been keeping a keen eye on news emerging from the show.
To get in the CEDIA spirit, TechRadar just ran a Home Theater Week series of custom installation and home cinema-related posts covering everything from projection screens, AV receivers, and subwoofers to the Kaleidescape media server system that powered many of the demos conducted at CEDIA.
There's no substitute for experiencing the best AV gear the industry has to offer in-person – in a comfortable theater-style seat, of course – but these seven products that made their debut at CEDIA 2023 are ones that captured my attention, and most certainly the attention of the many attendees who filed through the massive halls of the Denver Convention Center.
Hisense 100-inch U8K mini-LED TV
When we reviewed the Hisense U8K mini-LED TV, we found that it delivers both the high brightness sports fans crave and the deep black shadows movie fans love; and does so at an incredibly competitive price. The new 100-inch U8K model that the company launched at CEDIA undoubtedly makes the 65-inch version we tested seem miniscule in comparison, but its arrival comes as no surprise given the recent arrival of 98-inch mini-LED TVs from the likes of TCL and Samsung.
What does the new 100-incher have that makes it special, aside from size? The specs are similar to the U8K model we tested, with 1,500-plus nits peak brightness, 1,600 local dimming zones, Dolby Vision IQ and HDR10+ high dynamic range, Google TV, and a built-in ATSC 3.0 tuner and 2.1.2 Dolby Atmos speaker system. It also supports 144Hz VRR, FreeSync Premium, ALLM, and Dolby Vision Gaming.
What really makes the new addition to the U8K series stand out is its price: $9,999, which is incredibly cheap for a 100-inch 4K mini-LED TV. The Hisense 100-inch U8K will be available this fall in the US, according to the company.
Samsung 98-inch QN990C 8K Neo QLED TV
We've already reported on the arrival of the Samsung 98-inch QN990C 8K Neo QLED TV, but an 8K TV at this screen size deserves mention in any roundup of the highlights of CEDIA Expo 2023, where the QN990C made its official debut.
Samsung's largest 8K TV yet, the 98-inch QN990C features a mini-LED backlight, an anti-glare screen for viewing in bright room lighting conditions, and Samsung's Ultra Viewing Angle technology to maintain image contrast at off-center seats. It also has a built-in 6.4.4 Dolby Atmos speaker system and Samsung Gaming Hub for playing cloud-based games from, Xbox, Nvidia GeForce Now, Amazon Luna, and others.
Perhaps what's most intriguing about the new 98-inch QN990C is that its screen is large enough to let you soak in the full detail contained in 8K video sources, which is something we anticipate there will be more of in the future. Samsung's 98-inch QN990C is available now for $40,000.
LG Magnit 118-inch 4K MicroLED display
LG made a splash at CEDIA with its 118-inch Magnit MicroLED display, which is designed for home cinema installations. According to LG, the new model "hits the sweet spot" between its 136-inch Magnit MicroLED and the 97-inch Signature OLED M wireless TV. The 4K MicroLED features the company's A9 image processor and webOS smart interface for streaming. It also has 4K 120Hz display capability and can be used in stand or wall-mount installations.
While the 118-inch Magnit has built-in 50-watt, 2-channel speakers, it also supports WiSA wireless speaker connections, and LG demonstrated the new TV along with WiSA-enabled Bang & Olufsen Beolab 50 speakers at CEDIA Expo. The baby of the Magnit MicroLED family, which is sold in screen configurations up to 393 inches, the new 118-inch model is priced at $237,000.
Quantum Media Systems XDR3 LED Video Wall
LED walls are popular for commercial applications like digital signage, but they're also starting to make their way into residential installations where a video wall is preferred to a traditional projector and screen setup. The XDR3 LED Video Wall from Quantum Media Systems is one such example of a wall that's made the leap from sports stadiums to high-end home theaters to dazzle viewers with its bright and expansive display.
Purpose-built by Quantum Media Systems for residential installations, the XDR3 automatically switches between 2.39:1 Cinemascope, 16:9, and other aspect ratios, and its built-in processor can also display multiple sports broadcasts in separate windows. At CEDIA, the company exhibited an 18 foot-wide version of the XDR3 wall and showcased its performance with sports, movies, gaming, and digital art. The wall also integrates with third-party control systems, making it easy to sync up with media servers, lighting, and other smart home devices.
McIntosh PS2K Powered Subwoofer
McIntosh is a company that's best known for its pricey and extremely well-built amplifiers, which are easily identifiable by their illuminated blue power meters. At CEDIA, the company displayed its new PS2K Powered Subwoofer, another McIntosh component with a blue power meter and one that, at $50,000, fits in perfectly with the company's high-end product portfolio.
The tower-style subwoofer uses four 13-inch multi-layer carbon fiber cone woofers and has McIntosh's Low Distortion High Performance Magnetic Circuit design to reduce distortion and increase efficiency. The four woofers are each driven by a 500-watt Class D amplifier, for a total of 2,000 watts. Both balanced and unbalanced stereo and subwoofer inputs are onboard, and multiple PS2Ks can be daisy-chained for even more and better bass.
GoldenEar T66 tower loudspeaker with powered bass
GoldenEar is a company with a long history of making high-performance speakers at relatively affordable prices. The T66 tower that GoldenEar brought with it to CEDIA revives that tradition, with the new speaker priced at $7,200 a pair in a Santa Barbara Red finish, and $6,900 a pair in Gloss Black.
Like the Triton series speakers that preceded it, the T66 uses a folded ribbon tweeter paired with mid-bass drivers, planar radiators, and a 500 watt RMS powered subwoofer section. New refinements found in the T66 include a revamped crossover, high-quality internal wiring, and a cast aluminum base and metal grille. But the most radical change is the red finish option, which is something we've never seen before from a brand that has stubbornly stuck for years with basic black.
Definitive Technology Mythos Series on-wall speakers
Another speaker series that saw a revival at CEDIA 2023 was the Definitive Technology Mythos. The original Mythos speakers were something of a design flex for the company, one that brought aluminum speaker cabinets and ultra-slim drivers into the Def Tech family. Mythos, the next generation continues that slim and sleek aesthetic via three on-wall LCR speakers and three on-wall passive soundbars designed to match with 65-, 75-, and 85-inch TVs.
The new models use the company's XTDD (Extra Thin Dynamic Dome) drivers to achieve a wall-hugging under 2-inch-deep profile. These are mated with aluminum dome tweeters and packed like their predecessors in an aircraft-grade aluminum cabinet. For even greater installation flexibility, the new Mythos series has an IP66-rating, making them a solid option for outdoor as well as indoor AV installations.
Sony ES 8K AV receivers
Sony quietly launched its ES AV receiver lineup back in February, but CEDIA is the kind of venue where the many custom installation-centric features of the new models can get their full due. Not surprisingly, Sony made a splash at the show with its new ES receivers, making them a focal point of their display booth.
The four new ES receivers range from 7.2 to 13.2-channel output and are priced from $1,100 to $1,300. Each fully integrates with Crestron, Savant, and Control4 control systems, and they are also Works with Sonos certified. They provide support for both Dolby Atmos and DTS:X and pass-through for 8K and 4K 120Hz video signals. Also onboard is Sony's 360 Spatial Sound Mapping technology, which generates phantom speakers between the system's actual speakers to deliver an enhanced sense of immersion.
You might also like
Sign up to receive daily breaking news, reviews, opinion, analysis, deals and more from the world of tech.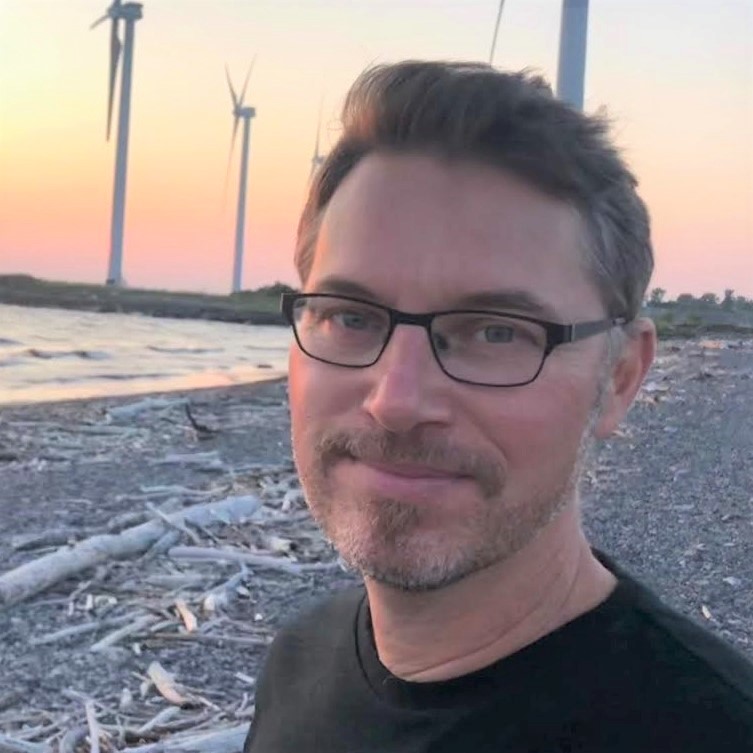 Senior Editor Home Entertainment, US
Al Griffin has been writing about and reviewing A/V tech since the days LaserDiscs roamed the earth, and was previously the editor of Sound & Vision magazine.
When not reviewing the latest and greatest gear or watching movies at home, he can usually be found out and about on a bike.