It's a shame the iQoo 11 won't be made available in more regions, because it brings a compelling package to the market. Thanks to a Snapdragon 8 Gen 2 chipset its performance is outstanding, while its E6 AMOLED display sports an uncommon combination of crispness and fluidity. Busy software and a middling camera setup keep it from being a home run, but we're still itching for Vivo to bring its racy sub-brand west.
Pros
+

Outstanding performance

+

Superb E6 AMOLED display

+

Strong battery life
Cons
-

No IP rating or wireless charging

-

Fussy Funtouch 13 software

-

You can get a better main camera for similar money
Why you can trust TechRadar We spend hours testing every product or service we review, so you can be sure you're buying the best. Find out more about how we test.
iQoo 11: Two-minute review
The iQoo 11 probably won't be launching in the west, but as one of the first ever phones to run on the Snapdragon 8 Gen 2 chipset, it's worth acknowledging, even now some more widely available handsets use this chipset too.
While this Vivo sub-brand sells largely to the Asian market, it's clearly mulling over a push into new territories at some point. There aren't many Chinese brands that bother to supply their pre-launch test handsets with a UK power adapter, but iQoo did, which has to signify something.
Given the strength of the iQoo 11 package, we would welcome it (or a future handset) to our shores. Maybe the brand could take up OnePlus's former role as market disruptor and flagship killer-in-chief.
iQoo's customary team-up with BMW sees a fairly generic design lifted by a white vegan leather back with a three-stripe decal. There's a black option, but this themed one is way more fun.
The headline feature here, however, is that cutting-edge chipset, which instantly makes the iQoo 11 one of the most powerful smartphones on the market. The iQoo brand presents itself as gamer-friendly, and its latest phone certainly flies through demanding games like Wreckfest and Genshin Impact on maxed-out settings.
This gaming-friendly status is further enhanced by a 6.78-inch AMOLED display that's similarly cutting-edge. Besides using the very latest Samsung E6 panel, it sports a rare combination of QHD sharpness and a 144Hz refresh rate, as well as getting really bright.
While the iQoo 11 won't be joining the iPhone 14 Pro, the Samsung Galaxy S23 Ultra, and the Google Pixel 7 Pro at the top of the camera phone tree, it does a creditable job of turning out bright, balanced shots across its three cameras. It could use a little work when the light drops, though.
Throw in a full day of battery life from its 5,000mAh cell and rapid 120W wired charging (but not wireless, alas), and you have a fine entry-level flagship phone.
iQoo 11 review: price and availability
Arrived December 8, 2022
No western availability
Price works out to around $700 / £580 / AU$1,050
The iQoo 11 hit Indonesia and Malaysia on December 8, 2022, and Thailand on December 15, followed by India on January 13, 2023.
There are no plans for the iQoo 11 to hit the US, UK, or Australia, which is a real shame. With an Indonesian launch price of IDR10,999,000 working out to around $700 / £580 / AU$1,050, it could very well have undercut – or at least provided genuine competition for – the Pixel 7 and the OnePlus 10T.
We're hopeful of a wider rollout for the brand in future. The company supplied a UK power brick with our test iQoo 11, so it's clearly thinking about branching out.
iQoo 11 review: specs
Swipe to scroll horizontally
iQoo 11 specs

| | Header Cell - Column 1 |
| --- | --- |
| Dimensions: | 164.9 x 77.1 x 8.7mm |
| Weight: | 205 grams |
| Main display: | 6.78-inch QHD+ AMOLED w/ 144Hz refresh rate |
| Chipset: | Snapdragon 8 Gen 2 |
| RAM: | 8GB / 12GB / 16GB |
| Storage: | 128GB / 256GB / 512GB |
| OS: | Android 13 |
| Primary camera: | 50MP (f/1.9) w/ OIS |
| Ultrawide camera | 8MP (f/2.2) |
| Portrait camera: | 13MP (f/2.5) w/ 2x telephoto |
| Front Camera: | 16MP (f/2.5) |
| Battery: | 5,000mAh |
| Charging: | 120W (wired) |
| Colors: | Black, Green, White |
iQoo 11 review: design
Typical design, lifted by vegan leather/three stripe finish
No IP rating
Camera module scratches easily
The iQoo 11 has a pretty generic Android design, with a flat display, a subtly curved back, and a metal frame.
However, it's rescued from bland uniformity by the Legend model we've been sent. This sports a mixture of fiberglass and vegan leather on the rear, rendered in brilliant white, and with a colorful triple stripe running down the entire length of the phone.
The latter is courtesy of a longstanding brand partnership with BMW M Motorsport. It's just as effective a design flourish here as it was on the likes of the iQoo 7.
If you opt for the Alpha edition, you'll receive an altogether more sober black shade and a glass back. iQoo calls this a "classic, premium aesthetic", but others might call it boring.
Image 1 of 3
One negative point we did notice towards the end of our time with the phone was that the black paint coating the thin metal frame surrounding the camera module had begun to scratch off along the bottom edge. Presumably this was where the phone made contact with whatever surface it was laying on, but it started to give the phone a somewhat scruffy edge after just a week or two of usage.
This isn't a small phone at 8.7mm thick and 205g, but nor is it distractingly hefty. We found it very easy to live with, and that vegan leather has proved both grippy and mercifully non-freezing-to-the-touch when taken out on cold days.
The lack of an IP rating – meaning no official water resistance – is a bit of a downer, and one sign that we're not dealing with an out and out flagship phone here. So too is a chin bezel that's slightly thicker than the forehead, which is always a dead giveaway that a phone isn't gunning for the elite league, regardless of what its spec sheet might say.
There's stereo sound provided by a pair of speakers, but one is positioned on the bottom edge of the phone, and proves a little too easy to cover during landscape gaming. This is a common concession on phones of all price ranges, but when a phone claims to be geared towards gamers it's worth calling out.
iQoo 11 review: display
6.78-inch AMOLED screen
Next-gen Samsung E6 panel
QHD+ and 144Hz in one package
While the iQoo 11's Snapdragon 8 Gen 2 chip is getting most of the headlines, its display is similarly cutting-edge and just as worthy of attention.
Where most flagship Android phones in 2022 featured Samsung's E5 panel, this phone switched up to the E6.
The baseline stats are strong. It's a 6.78-inch AMOLED with a QHD+ (1440 x 3200) resolution, though you'll need to activate that in the settings menu. We experienced some issues with font sizing following this switch, but that's an issue with iQoo's software.
Two other specs stand out here. One is a higher-than-usual 144Hz maximum refresh rate, though again, you'll need to crank this up in the settings. It really is very responsive indeed.
We've seen 144Hz (and higher) refresh rates before, but never in conjunction with a QHD resolution.
The other stand out spec is a peak brightness of 1800 nits. That's beyond even the mighty Samsung Galaxy S23 Ultra, and just a little shy of the iPhone 14 Pro Max.
One other gaming-focused feature is a pressure-sensitive screen, which can be mapped to controls in certain games. Pressing both sides firmly in landscape serves as a shortcut to booting up the phone's Game Space gaming UI, which is a nice touch.
We haven't seen too much of this pressure-sensing technology since Apple removed it from its iPhones, so it's good to see it implemented here – even if it's not as deeply integrated into the UI as Apple's 3D Touch was to iOS.
iQoo 11 review: software
Funtouch 13 is busy and full of bloat for local markets
Somewhat buggy UI
Only 2 years of Android updates
Software is arguably the weak point with the iQoo 11, with Funtouch 13 proving to be a rather busy custom UI layered over Android 13.
It's worth mentioning that there are mitigating circumstances here. As discussed, this is a phone that's intended for the Indonesian market, which explains why it comes laden with so much bloatware, including local apps like Lazada and Viu.
Even setting the matter of pre-installed apps aside, though, Funtouch 13 feels somewhat buggy and unfinished. There's the UI's apparent inability to adjust to bumping up the display resolution to full QHD+, resulting in comically small text in the Messages app and the clock widget. Adjusting the system font size didn't seem to help here.
Then there's the fact that WhatsApp notifications continued to break through for us when the phone was in Do Not Disturb mode, which spoiled a couple of attempted weekend lie-ins.
All of this can be fixed in future software updates, of course. However, that just brings into focus iQoo's two-year Android update promise, which is looking rather stingy and outdated compared to many other high-end handsets.
iQoo 11 review: cameras
Same 50MP main camera sensor as Galaxy S22
13MP telephoto, 8MP ultra-wide
Slightly artificial but even tone across the three cameras
If the iQoo 11 is mixing it with the big boys in terms of power and display technology, then it steps back into the second tier with its camera offering.
That still makes it a decent photography tool however, and it does some things we like a lot. We particularly appreciate the provision of a dedicated telephoto camera to accompany the wide and ultra-wide. That's often one of the first features on the chopping block when putting together a more affordable flagship.
This is a nicely balanced setup too. The main camera uses the same 50MP sensor as you'll find in the Samsung Galaxy S22 and Galaxy S22 Plus, as well as a number of previous iQoo models. It's not exactly a cutting-edge component, but it's a decent-sized 1/1.57" sensor, and it produces punchy shots in good lighting.
This is accompanied by an 8MP ultra-wide and a 13MP telephoto sensor, both also from Samsung. These support sensors aren't up to the standard of the main sensor in terms of color depth, detail, or dynamic range, but they're perfectly serviceable – especially that telephoto.
iQoo 11 camera samples
Image 1 of 18
The overall tone can be rather cool.
The telephoto does a good job matching the main sensor's tone.
The ultrawide lacks detail, but again matches the tone of the others.
Not much in the way of noise or artifacts here.
Again, the telephoto matches up well.
Edge distortion, but a consistent tone.
Indoor shots can look a little murky.
A reasonably sharp, if dark, food shot.
Shots can look a little washed out.
The dedicated telephoto is way better than cropping in.
The ultrawide struggles for detail.
Night mode isn't up there with the best.
Good low light shots are possible if you keep movement to a minimum.
A shot showing the iQoo 11's performance in low indoor lighting.
Showing the main camera's cool tone and exaggerated greens.
The 2x telephoto is a solid performer.
Selfies are fine, once you deactivate beautification.
The camera is least impressive in middling/indoor lighting situations.
One of the best things about this camera setup is that the tone of the shots stays relatively consistent across all three sensors. Take three shots of the same scene, one with each camera, and they all look more or less of a piece.
True, that shared tone can be a little too cool and icy for our liking, with slightly punched up greens and a hint of overexposure. But that's a color science choice that some will be more fond of than others, especially if you're mainly in the business of sharing your shots on social media.
What's more, there's a toggle on the main camera UI that switches to a more natural, restrained look should you prefer it, which we did. It's a shame this isn't the default selection, but at least the camera app remembers your choice should you choose to activate it.
Low light performance is decent, if not among the best. Taking pictures of static scenes with a suitably steady hand yielded some clear results, but we also shot the odd dud that didn't quite lock on properly, or which yielded excessive noise, while any form of movement in the shot tended to be picked up.
Shots in artificially lit indoor environments, and those in that murky zone between light and dark, could be a little hit and miss on the focusing front, and sometimes looked a little flat and washed out. This is a camera that rewards a steady hand and a little patience once the light drops.
The 16MP front camera does a reasonable job with selfie skin tones, though you'll want to turn off the default beautifying effect, which smooshes and smudges facial textures in that disconcerting way that certain manufacturers seem to favor.
Overall, this is a solid camera setup, and none of the traits we mention are egregious given what appears to be the competitive pricing of the device. They merely illustrate that the iQoo 11 isn't in the conversation with the genuinely top tier camera phone crowd like it is in other departments. With the Pixel 7 and the Google Pixel 6a both available for a very reasonable price, that's worth mentioning.
iQoo 11 review: performance
One of the first Snapdragon 8 Gen 2 phones
Extremely impressive CPU and GPU performance
Stays cool and fast under gaming load
While it doesn't make gaming phones in the strictest of senses, gaming prowess is undoubtedly a core component of the iQoo brand. The iQoo 11 is no different, standing as one of the very first instances of the flagship Snapdragon 8 Gen 2 chip being used.
The resulting benchmarks are suitably impressive, with an average Geekbench 5 single-core score of 1,462 and a multi-core score of 4,855. That beats a Snapdragon 8 Gen 1 phone like the Samsung Galaxy S22 by around 200 points in single-core and a whopping 1,500 points in multi-core.
The Asus Zenfone 9 with its Snapdragon 8 Plus Gen 1 chipset gets a little closer, but still falls short by around 100 points single-core and 500 points multi-core.
On the GPU front, an average Wild Life Extreme score of around 3,750 (with an average frame rate of 22.50fps) is very strong indeed, outgunning even the mighty iPhone 14 Pro. Just as impressive is the fact that this level of graphical performance remains relatively stable over time in the extended Wild Life Extreme Stress Test, which runs the same high-intensity GPU workout 20 times in a row.
There's a slight dip for the final few loops, but not by much, indicating that the iQoo 11 has its thermals in order. That can be attributed to the efficiency of the Snapdragon 8 Gen 2, but also to a multi-layer vapor chamber that iQoo has implemented.
In practical terms, we were able to play Genshin Impact and console-quality racer Wreckfest on maxed out graphical settings, with performance remaining silky smooth. We didn't observe any serious thermal build-up or throttling over the space of a 20-minute gaming session, either.
Another performance point we should note is the inclusion of iQoo's V2 chip, which apparently inserts frames to keep gameplay nice and smooth, even when the game itself doesn't support higher frame rates of 90 or 120fps (as most games don't). All in all, the iQoo 11's level of performance is extremely impressive.
iQoo 11 review: battery
5,000mAh battery
Comfortable all-day battery life, even with heavy usage
Rapid 120W wired charging but no wireless
The iQoo 11 has been fitted out with a 5,000mAh battery. That's not an uncommon sight in an Android flagship, but it's reassuring nonetheless, especially when combined with that efficient Snapdragon 8 Gen 2 chipset.
We were able to get through a full 15-hour day of heavy usage (just shy of 6 hours of screen-on time) with the screen set to QHD and 144Hz, and the iQoo 11 still had around 30% left in the tank.
On days with more moderate usage, it wasn't uncommon to be left with around half a tank left. That's a very solid showing.
Charging is also extremely rapid, with a 120W charging brick bundled in. We found that a 15-minute charge would get the phone from empty to 74%, while it hit 100% in around 25 minutes.
The only real disappointment here is that the iQoo 11 doesn't support wireless charging. This isn't a given at less-than-flagship prices, of course, but the Pixel 7 and Nothing Phone 1 show that such an inclusion isn't outside the realms of possibility.
Should you buy the iQoo 11?
Swipe to scroll horizontally
iQoo 11 score card

| Attributes | Notes | Rating |
| --- | --- | --- |
| Value | Outstanding performance and display for the money. | 4.5 / 5 |
| Design | Generic design lifted by eye-catching BMW M Motorsport decal. | 4 / 5 |
| Display | Top notch E6 AMOLED panel is big, bright, and sharp. | 4.5 / 5 |
| Software | Cluttered, buggy, and filled with bloatware. | 2.5 / 5 |
| Camera | Not top tier, but a decent telephoto and a commendably even tone across all cameras. | 3.5 / 5 |
| Performance | Just about as fast as phones get right now, coupled with strong thermal performance. | 5 / 5 |
| Battery | Capable of a solid day of heavy usage. | 4 / 5 |
Buy it if...
You want top power for a reasonable price
The iQoo 11 packs the latest Snapdragon 8 Gen 2 chipset, and it knows what to do with it, while undercutting many rivals in terms of price.
You want an outstanding display for less
The iQoo 11 uses the latest Samsung E6 AMOLED panel - it's big, bright, sharp, and at 144Hz it's also unusually fluid.
You don't mind importing
The iQoo 11 isn't coming to western markets, so you'll need to be comfortable with importing if you want to buy it.
Don't buy it if...
You highly value the camera
The iQoo 11's main camera isn't bad by any means, but nor is it the best you can get for the money, and it struggles with indoor lighting.
You like a clean or stock Android experience
The Funtouch 13 overlay here is far from unusable, but it is busy, buggy, and bloated. It's one of the very weakest points of the iQoo 11.
You want high-end extras
Water resistance and wireless charging are fairly standard high-end smartphone features, yet neither are present here.
iQoo 11: Also consider
The iQoo 11 isn't the easiest phone to get hold of in most regions, so for alternatives, consider the following options.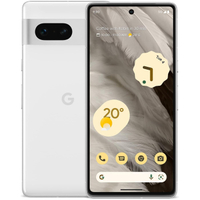 Available for about the same price – and in more markets – the Pixel 7 might not have the impressive performance and display specs of the iQoo 11, but it's an altogether classier phone with a superior main camera.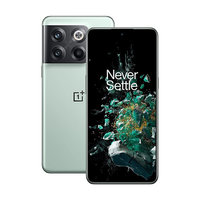 Also similarly priced, the OnePlus 10T lacks the cutting edge specs of the iQoo 11, but isn't lacking in the performance or display stakes. It's also available in more markets, features cleaner software, and charges even faster.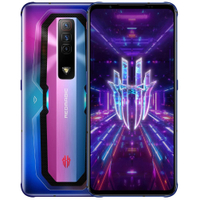 If it's a pure-bred gaming phone you're after for this sort of money, then the Nubia Red Magic 7 goes above and beyond what the iQoo 11 has to offer. While its processor isn't quite as impressive, its thermal system is even more extensive and its display is even more fluid, while dedicated physical controls will further enhance your gaming performance.
Swipe to scroll horizontally
| Header Cell - Column 0 | Google Pixel 7 | OnePlus 10T | Nubia Red Magic 7 |
| --- | --- | --- | --- |
| Price: | $599 / £599 / AU$999 | $649 / £629 (around AU$970) | $629 / £529 / AU$900 |
| Display: | 6.3-inch AMOLED @ 90Hz | 6.7-inch AMOLED @120Hz | 6.8-inch AMOLED @165Hz |
| Cameras: | 50MP Wide, 12 MP Ultrawide | 50 MP Wide, 8MP Ultrawide, 2MP Macro | 64MP Wide, 8MP Ultrawide, 2MP Macro |
| Chipset: | Tensor G2 | Snapdragon 8 Plus Gen 1 | Snapdragon 8 Gen 1 |
| RAM: | 8GB | 8/12/16GB | 12/16/18GB |
| Battery: | 4,355mAh | 4,800mAh | 4,500mAh |
| Water resistance: | IP68 (1.5 meters of water for 30 minutes) | IP54 (splash resistant) | None |
First reviewed: April 2023