PlayStation Now has come a long way – from rather sketchy beginnings – to become one of the best gaming subscription services out there.
It was back in 2012 that Sony bought the then-barely-known cloud gaming service, GaiKai, to the tune of $380 million (£242 million, AU$518). The decision was met with tepid excitement and heaps of skepticism, most of it understandable.
How could the average user expect a stable, quick connection for an entire gaming session? And how could Sony price it so that both consumers and developers get a fair deal?
In the years since, PlayStation now has grown in quality and range, broadband speeds have risen and risen, and no one is doubting how good an idea PlayStation Now is any more.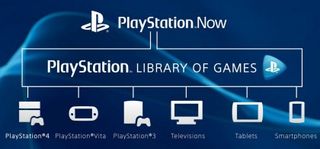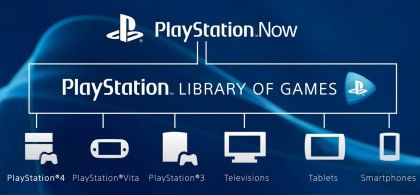 PlayStation Now: what is it?
PlayStation Now is a digital game-streaming service from Sony. In simplest terms: you pay Sony some cash and they'll let you borrow a game for a limited amount of time.
The system currently works in two ways: an a la carte, pay-for-what-you-want model where you pay only for the amount of time you want the game for; and a recurring subscription that's similar, in some respects, to Netflix.
For a long time, PlayStation Now was exclusive to the PS4, but it's since been extended to work on Windows PCs as well.
As far as which games you can play, we'd say the selection of games is getting better all the time – PS2 games are now included – but there's still some room for improvement.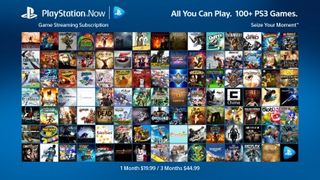 Most games are from the PS3 era, but you can find a handful of PlayStation Vita titles there in the mix, as well as PS4 and PS2 games.
Once you pick a game, the service will connect you to a remote server that will host your session. There's a bit of a wait (while Sony strings it all together) before you're thrown into the action, but there's no need to download the game.
Great expectations
There was a time that we hoped, perhaps somewhat naively, that PlayStation Now would be the Netflix of video game streaming. The hope was that we could shell out our cash and access any game on the service forever – so long as we didn't let our subscription lapse.
PlayStation Now hasn't quite unfolded that way. That's not to say that the service is bad, mind you. It's just... different.
All a streaming video service has to do is push content from a server to your PC. It needs to know when you pause, obviously, but other than a few small commands, the service doesn't really take any input.
That need to always be listening for commands and interpreting them in real time is what makes a service like PlayStation Now a nightmare to code. For you, this point can mean the difference between lag-free gameplay and an unplayable experience.
Before I get into the performance, one of PlayStation Now's greatest strengths is that it's worth focusing on its vision for the future.
The service, in its current state, supports over 500 games with no signs of slowing down in the near future. In fact, it looks like the available library is going to keep growing for the foreseeable future.
The service could carry over from platform to platform, and become a – pardon my language – game-changing feature for the future of Sony game consoles. Of course, we can't review the future before it happens nor the promises Sony has made so far. Instead, what follows is a review of the service as I see it today.