This phone did the one thing a gaming phone must never, ever do!
A gaming phone is only good if it helps you win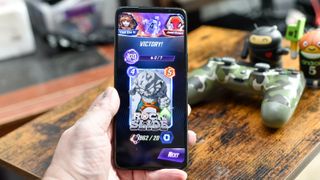 (Image credit: Future / Philip Berne)
I play games on my phone, no matter what phone I'm using; action, strategy, and casual games alike. My best phones can handle games, but a gaming phone has a special requirement. What is the point of a gaming phone? That's easy. A gaming phone needs to help me win, and in my first week reviewing the Asus ROG Phone 7 Ultimate, I was destroyed when it did the one thing a gaming phone must never, ever do.
The ROG Phone 7 and its maxed-out configuration, the ROG Phone 7 Ultimate, are the most powerful gaming phones I've ever tested, though to be honest I don't usually keep a gaming phone around. I play on my Galaxy S23 Ultra, or my Pixel Fold if I really want to stretch out. Those phones play all of my favorite games just fine.
Do games look better on the ROG Phone 7 Ultimate? Absolutely. I can run games at higher graphics settings with a consistently faster frame rate on the ROG Phone. Where my Galaxy S23 Ultra hiccups and skips a few frames, the ROG Phone 7 runs clean and smooth, and you never miss a thing.
Well, almost never. There's a lot of extra software that goes with this gaming phone, from the first moment you turn it on. You can't just grab the phone and play. You have to deal with Asus's gaming environment, the oddly-named Armoury Crate.
All the best Android phone makers have a version of a gaming suite that gathers your games and your game settings together. On the Asus phone, this suite has huge tabs and a massive floating menu that you can customize with more than a dozen options. It has aggressive theme music and a launch animation every time you game.
There's even an OLED screen on the back that flashes and says "Game Start" after you've opened a game app, fer cryin' out loud. What I'm saying is that there is a lot going on, besides just playing your game. On the Asus ROG Phone 7 Ultimate, you don't just launch a game. The game launches you into a whole ROG experience, for better but mostly for worse.
When it works, it's kind of fun. You can see all of your phone's stats on the screen as your game runs, including how much of the CPU and GPU power is being used, the temperature of your phone, and of course the current frame rate. Even when the phone is topping out above 120 fps, you can still get an accurate and smooth read.
Trouble with the ROG Phone 7 Ultimate at launch
Things haven't always been so smooth. I got the ROG Phone 7 Ultimate shortly after it launched earlier this year, and my initial experience was terrible. I took it for a whirl playing all of my favorite titles. I like Call of Duty Mobile because the gameplay is very close to the console experience.
I also love Marvel Snap, and I've been playing since it launched. If you haven't tried it, I highly recommend it for a simple, fast strategy game based on cards and Marvel characters. But I've gotten friends into this game who have no interest in either card strategy games or super heroes. It's very well balanced and fun to play.
Also, it looks fantastic. The graphics are very detailed for a card game. There are floating layers that sense when you move the phone. There are finely textured particles and effects floating around each card. The artwork is exquisite, if you like comic book art.
The game runs fine on every phone I've used, even a bargain phone like the OnePlus Nord N300, but it skips beats and has some delays. I was hoping to have a great experience on the Asus ROG Phone 7 Ultimate, and I got the phone at the best possible time.
Marvel Snap has month-long seasons. If you can reach level 100 by the end of the season, you get a special card design. You can't just pay to advance levels or improve your deck, the game is free to play. I had been playing for months and I was at level 75 when I got the ROG Phone 7. I hoped this would finally be the time for me to advance higher than ever.
Even if I couldn't get to level 100, I needed to move up because Marvel Snap drops your level significantly at the end of the month. Back then, if you got to level 70, you were dropped to level 50. If you got to level 79, you were also dropped to level 50. I wanted to reach at least level 80 so that I could start much higher, at level 60, when the next season started.
I began using the ROG Phone 7 on the last day of the season. My last chance to move up before falling down. I launched Snap on the ROG Phone 7 and started to play. I was doing well, approaching the higher 70s. Then the phone just … stopped. It stopped playing the Snap theme music. It stopped registering touches. The animation would halt mid-movement.
The ROG Phone 7 Ultimate made me lose, a lot
I lost a game. I lost. The ROG Phone 7 Ultimate made me lose. I lost because of a gaming phone. That's not supposed to happen. That's never, ever supposed to happen. The ROG Phone 7 made me lose, and that's the one thing a gaming phone must never, ever do.
I played again and again, and I kept encountering the same bugs and glitches. I emailed Asus and they could not explain the issue. I sent them a video of the problem as it happened, and they had no immediate fix.
I lost enough games that I was down in the low-70s by the time the season ended. With the drop, I fell to level 50. I was defeated, literally and figuratively, so I put the Asus ROG Phone 7 away. It sat in my cubby for a few months.
After some software updates, a second chance to win
Then I started again. I had a great month playing Snap in July. After hardly playing for a while, I got back into the game on my long train rides to and from our New York City office. I started at level 30 but managed to work my way all the way up to level 100 before the end of the July season.
Snap is very kind to level 100 players, who achieve "Infinite" status. You don't ever sink below 100 once you get there. Snap has changed, so now you start the next season exactly 30 levels from wherever you end, with 100 being your lowest possible end, but you can climb higher.
I started at level 73 for the August season. Time to awaken the ROG Phone 7 Ultimate. I didn't want to make my Infinite status a flash in the pan. I want to be Infinite, continually. I want a collection of all the special gold-themed cards that only Infinite players win.
If you've played any mobile game at all, you surely know the yearning passion that I have. They all have addictive collectibles like this. I decided to give the ROG Phone 7 Ultimate one more shot.
First, I wiped it clean and installed every recent software update. That seemed to do the trick. Since I installed those updates, I haven't had any of the problems I had in my original week of playing with the phone.
Then, I installed only the apps I need, which are numerous. During a review period, I use only the review device and no other phone. So, it still had to have Slack and my work email and such.
Finally, I started playing. I don't have a lot of time, but I use that time to play. I play on the train ride home, or while I'm waiting for my kiddo to finish whatever he's practicing. I play Snap more than any other game, even though I own a bunch of gaming consoles, albeit last-gen models.
A great gaming phone can definitely help you win
I know that a gaming phone can help you win. I don't play Call of Duty Mobile as often as Snap, but having a great phone like the ROG Phone 7 Ultimate will absolutely help you win. The difference between normal folks and players who have phones that are highly-responsive and easy to control is quite noticeable. With a great gaming phone like the ROG Phone 7 Ultimate, you will completely dominate Call of Duty.
I'll spare you more suspense. I won at Marvel Snap and I won fast. I climbed the 30 levels to Infinite status in less than two weeks, which is especially difficult when you were Infinite last month. A player who starts the month at level 70 will only play folks who are at the same level, which means only last month's Infinite players.
Did the ROG Phone 7 help me win? Maybe. I never worried about my battery life at the end of the day, even if I spent 90 minutes each way playing a game that is processor and network-intensive. The ROG Phone 7 had battery life to spare.
Phones get warm when you play Snap for a long time, and the ROG Phone 7 Ultimate was no exception, but I did like using the AeroActive Cooler with the phone. It kept my hands cool as well, and it was a total blast to pump the volume when I was able to play alone at home. The phone and speaker combo gets very loud.
I can also say that none of the glitches I originally encountered remained on the phone through my entire review period of two weeks. I can't be sure that having the ROG Phone 7 helped me win at Snap, but I am positive that it didn't make me lose. Every time I lost, I did that on my own.
Get daily insight, inspiration and deals in your inbox
Get the hottest deals available in your inbox plus news, reviews, opinion, analysis and more from the TechRadar team.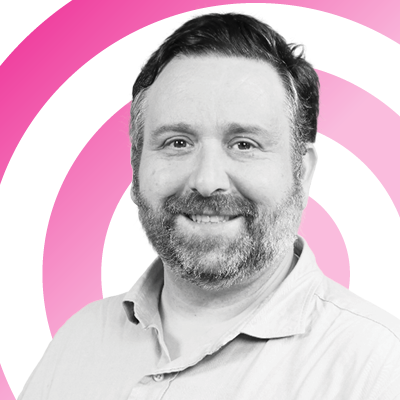 Phil Berne is a preeminent voice in consumer electronics reviews, having reviewed his first device (the Sony D-EJ01 Discman) more than 20 years ago for eTown.com. He has been writing about phones and mobile technology, since before the iPhone, for a variety of sites including PCMag, infoSync, PhoneScoop, and Slashgear. He holds an M.A. in Cultural Theory from Carnegie Mellon University.
Phil was the internal reviewer for Samsung Mobile, writing opinions and review predictions about top secret new devices months before launch. He left in 2017. He worked at an Apple Store near Boston, MA, at the height of iPod popularity. He has been a High School English teacher at Title I schools, and is a certified Lifeguard. His passion is smartphones and wearables, and he is sure that the next big thing will be phones we wear on our faces.