PlayStation VR bundles are offering fantastic savings this week, with cash waiting to be saved on a range of headset / game combinations. We've not only found the best PlayStation VR prices going, but we've also spotted an excellent $287 five-game bundle deal in the US, with the same PlayStation VR deal available in the UK for just £299. If you're looking for big value at a reduced price tag, these particular bundles are the best way to go this week. That said, we've also found slightly cheaper PlayStation VR bundles delivering fewer games for a lower price tag - perfect if you're just after Gran Turismo, Moss, Astro Bot, Blood and Truth or PlayStation VR Worlds.
What's more, we're even seeing select bundles in the US offering PlayStation Move controllers included - a must-have if you're going to play more action-driven games. UK shoppers can also find discounted Move controllers this week as well. These cheap PlayStation VR deals are fantastic if you're curious about trying some of the latest virtual reality offerings without breaking the bank on a high-end PC.
Originally $399/£350 at launch for the headset alone, the new pricing structure generally starts at just $299/£299. This includes the headset and also the camera and a game, usually the excellent minigame collection, VR Worlds. We've been seeing some very tempting discounts in recent months too, so now's the time to seek out your mega bundle on the cheap.
The PS5 will retain all of Sony's PlayStation VR functionality, so prepare for that PS5 price by grabbing your PSVR bundles while they're still cheap.
We've been searching for the best PlayStation VR price all week and rounded up our best findings right here. If you're in the UK and you don't find any bundles offering these motion controllers included, there are some unique discounts on them individually right now that you might want to take a look at. You'll still find these bundles fairly cheap - a good shout if you're thinking of hitting those PS5 pre-orders early.
Jump to section:
Below you'll find our guide to the best cheap PlayStation VR prices out there for the headset along with bundle options that often include the camera or games too. We'll let you know which ones are the best value for money.
This cheap PlayStation VR bundle deals page can also help you prepare by picking up the other kit you'll need to enjoy the best PlayStation VR experience. You'll want to pick up the PS4 camera as you need it for the PlayStation VR headset to work - thankfully it's included in the vast majority of bundles now. You could also grab a couple of PS Move motion controllers, as some VR games support them. You can also use these items with a small number of Move-based PS4 games like SportsFriends or Just Dance. If you're looking for the ultimate upgrade, check out our PS4 Pro deals.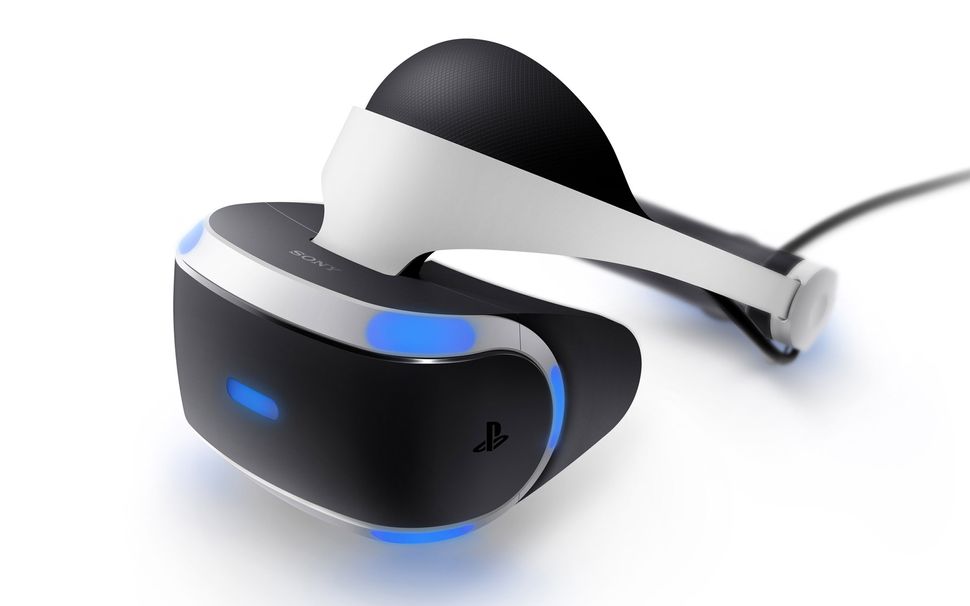 PlayStation VR prices
The grid below will be regularly updated with the latest PlayStation VR prices for the headset from different retailers. After seemingly endless stock shortages originally, units seem to be back in stock at most stores. Which is fantastic news with more games to enjoy than ever.
PlayStation VR bundles (USA)
PlayStation VR | 5x games | PS4 camera | $287.90 at Amazon
This cheap PlayStation VR bundle offers excellent value at just $287. You're not only picking up the headset and PS4 camera but also five full games to get you started as well - PlayStation Worlds, Skyrim, Astro Bot, Resident Evil 7, and Everybody's Golf VR.
View Deal
PlayStation VR | PS4 camera | Moss | Astro Bot | $299.99 at Walmart
The Moss and Astro Bot bundle is back at Walmart at a $299 price tag this week. That's not looking so great considering you can pick up five games for less with the bundle above. That said, if you're just after Moss you can save a bit of cash here.
View Deal
PlayStation VR | PS4 camera | Blood and Truth | Everybody's Golf | $349 at Walmart
We played Blood and Truth recently and it immediately became our most loved PlayStation VR titles yet thanks to its smooth cover-to-cover controls and spectacular on-rails shootouts. If you enjoyed Time Crisis in the arcades or PS1 back in the day, you're going to love this, especially as this bundle comes with two motion controllers. And when you need to dial things back a little, you can enjoy Everybody's Golf's first foray into VR.
View Deal
PlayStation VR | GT Sport | PS4 camera | $295 at Walmart
This PlayStation VR bundle deal will only make sense if you're only concerned with picking up GT Sport for the best price possible - otherwise, you might as well go for the Mega Pack above and pick up the game separately.
View Deal
PlayStation VR headset only | $264.95 at Newegg
If you're looking to replace your headset, this $264.95 price tag from Newegg is the best we've found this week. To be clear, if you're picking up a PlayStation VR headset for the first time, we'd strongly advise you pick up a bundle from the selection above as you'll grab some games and a PS4 camera for much less than they cost individually. However, if you're just in need of a head mounted display right now, you'll find the best price here.
View Deal
PlayStation VR bundles (UK)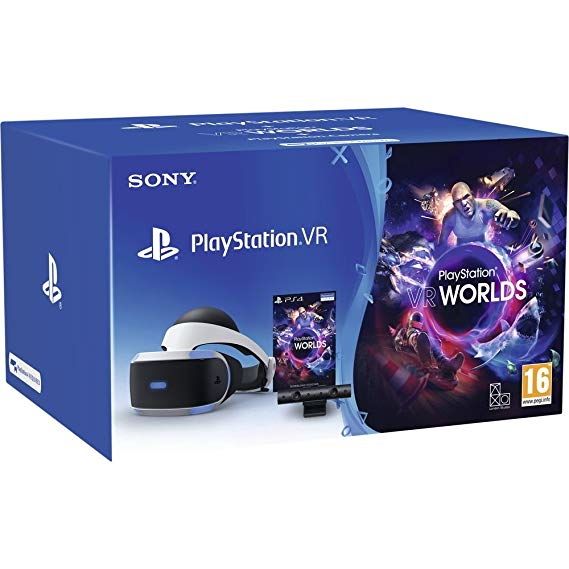 PlayStation VR Starter Pack | £219.97 at Laptops Direct
Looking for the cheapest way to get your hands on a PSVR bundle? This starter pack is just £219.97 at Laptops Direct - a fantastic price on a PlayStation VR bundle we usually see closer to £250. Grab the PlayStation VR Worlds mini-game collection as well as the headset and PS4 camera and pick and choose which cheap games you want to pick up on top of that with the cash saved.
View Deal
PlayStation VR Mega Pack 2 | PS4 camera | £299 at Currys
You can grab the second generation PSVR Mega Pack deal from Currys. You're getting the headset, PS4 camera, PlayStation VR Worlds, Skyrim, Astro Bot, Resident Evil 7 and Everybody's Golf for a fantastic price this week, and this bundle also includes the PS4 camera.
View Deal
PlayStation VR Starter Pack | Gran Turismo Sport | £259.99 at Currys
Prefer to pick up your PSVR bundle in person? You can find the PSVR starter pack with a copy of Gran Turismo Sport included for £259 this week at Currys. With that Laptops Direct price still on offer, though, this bundle does work out a little more expensive for the items alone. If you want it today, though, this is your best bet.
View Deal
PlayStation Move Motion Controller twin pack | £99.99 £69.99 at Studio
The Move Motion Controllers for PlayStation are integral to any PlayStation VR games that require more than a simple DualShock 4 can handle. They're usually pretty pricey which is why we're always so excited to see them included with a PlayStation VR bundle, but this week you can pick them up for £35 less with Studio.
View Deal
PlayStation VR game deals
Keep an eye on this handy chart below as we'll update it with the latest prices for a wide range of PlayStation VR games. To compare prices on individual titles, click the 'View all deals' button at the bottom of the chart.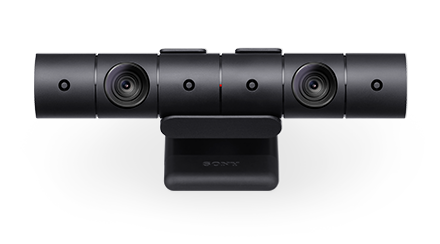 PS4 camera deals
It's crucial you buy a PS4 camera along with your VR headset if it's not already in the bundle, otherwise, it will not work. Don't pay more than the standard £45/$60 for the camera though. Sony released an updated, rounder (see image above) model with a built-in TV-mount and there are deals included in the chart below. The older PS4 camera is also compatible with PlayStation VR. If there's nothing tempting below, maybe try for a new/preowned unit via eBay?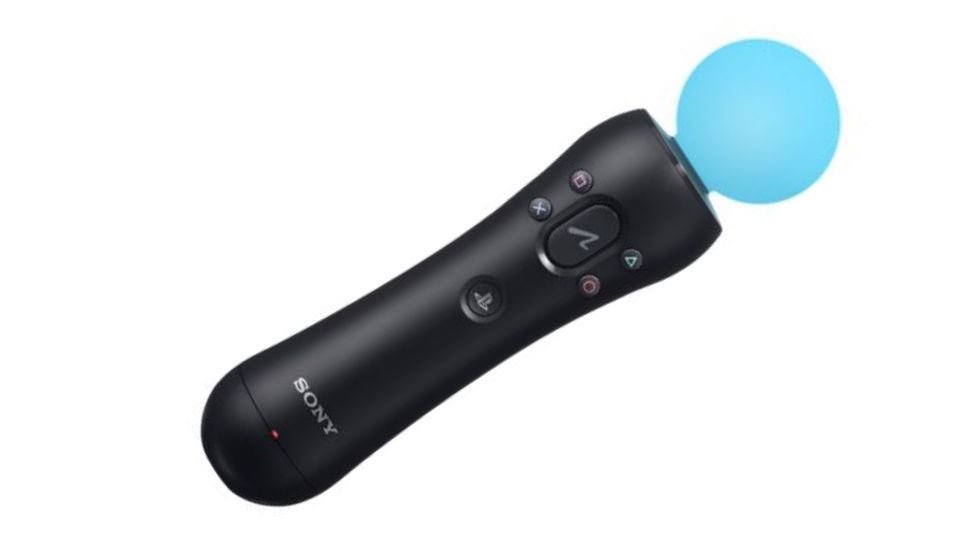 PlayStation Move controller deals
The PlayStation Move motion controllers are very much an optional purchase as not every game supports them. Many that do, also have options to use the standard DualShock 4 PS4 controller instead.
Move wands aren't as readily available as the cameras at the moment, but there are deals to be found if you shop around -or let us do it via that magical box below. some of the more expensive results are actually for twin packs. We'd advise a little caution if you're considering preowned units, as the lack of use in recent years may have dulled the charge capacity of the battery compared to new controllers. If you want to try your luck (and probably save a fair amount), here are some handy links for eBay.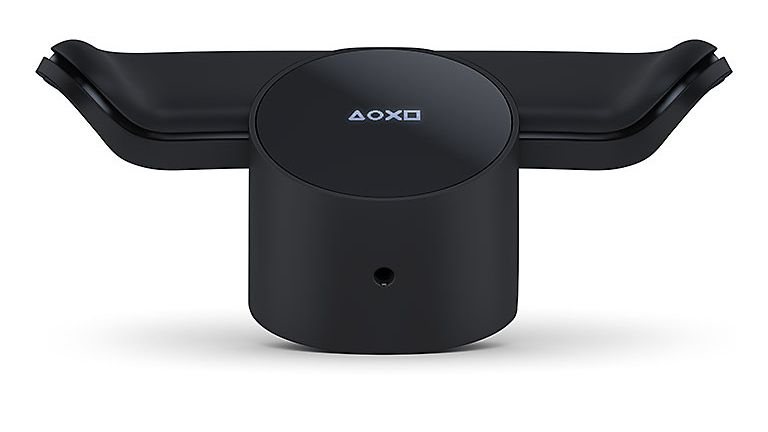 DualShock 4 Back Button Attachment prices
Sony have just released the DualShock 4 Back Button Attachment, a small device that clips onto the back of your controller and adds two extra mappable buttons for extra control configurations. The device has so far been wildly popular, especially in the US, so stock is always temporary at the moment. If you see a price you like below, grab it before it's too late.

We'll update these PSVR prices on a regular basis and add any bundles that may appear featuring the headset, camera, controllers or games.
Need an extra standard controller? Check out the best DualShock 4 deals.