Update: 2017's Alien Covenant is a great way to while away an evening, particularly with some popcorn involved, while B-movie fans shouldn't miss the Japanese monster flick Shin Godzilla
Now TV lets you get hold of Sky TV goodies without a mammoth monthly bill. You can choose TV and movie subscriptions, and then stream-away just as you might with Netflix.
But what should you focus your gaze on? What Now TV shows are worth ignoring the outside world for, and which movies will give you the sort of bang-for-your-buck action that'd put Steven Spielberg on the edge of his seat?
We've handpicked a selection of top titles from Now TV's newly released TV and film content line-up, guiding you through the best of what's just arrived on the service. Whether you're after a new series to binge, or movie to get engrossed in, we'll be updating this post weekly with our favourite picks, so you never have to waste time trawling through the hundreds of options at your fingertips.
New movies on Now TV this week
Alien Covenant: Resurrecting a classic movie series is never easy. Alien Covenant does not take us back to the heights of the first two Alien films, but splices together the mythology of Prometheus and the action of Aliens to good effect.
It's a good old action romp with some philosophical noodling thrown in for good measure. Alien Covenant is directed by Ridley Scott, did you expect anything less?

Michael Fassbender returns as the creepy David, an synthetic humanoid survivor of the Prometheus expedition. Alien Covenant helps stitch together 2012's Prometheus and the Alien franchise to mostly satisfying effect.
Kick Ass: Memories of Kick Ass may have been tainted by 2013's rather rubbish Kick Ass 2, but this superhero comedy is worth a revisit. Particularly in the year of Avengers Infinity War, a film with so many characters you wonder how they all fit into 2hr30 run time. Kick Ass is far leaner.
A teenager and 11-year-old girl decide to become superheroes, despite not having any X-Men-like powers. Two hours of intense comic violence follows, drenched with style.
Roger Ebert called Kick Ass "morally reprehensible", so we can't guarantee all of you will get on with this movie. However, if you can take a lighter view on a pre-teen dishing out "real" violence, you'll likely find it a lot of fun.
Shin Godzilla: 2016's Shin Godzilla, also known as Godzilla Resurgence, did not receive as much attention as the fairly successful 2014 remake. It's a much lower budget, made-in-Japan episode of the Godzilla saga.
It feels much closer to the series's roots than the western-made Godzilla flicks. It's a lot, well, weirder than them too.
A theme of Japanese bureaucracy is just as prominent as the monster itself.
It Comes at Night: Here's an unusual film. It Comes at Night is a horror movie that the critics actually liked.
There's no real gore and, like the best horrors, It Comes at Night relies on the creepiness of the unseen and minimal performances. Joel Edgerton is our lead.
An unexplained plague has eradicated much of the world's population. A family hiding out tries to survive. However, this is much a character drama as anything else, a deeply unsettling one.
More movies recently added to Now TV
Wonder Woman: Testament to the great, recent movies you get on Now TV, this week we have Wonder Woman. It was only released in 2017 and is one of the highest-rated DC Comics movies to date.
Gal Gadot is Wonder Woman, an amazon warrior goddess who lives on a hidden island paradise with her fellow women warriors. Chris Pine is a World War I pilot who manages to gatecrash her home, and tells her of the conflict in the world outside. Superhero capers ensue.
Wonder Woman arrived on Now TV on International Women's Day. The timing couldn't be better.
In This Corner of the World: Get the tissues ready. In This Corner of the World is one of the most touching animated features we've seen in recent years. It's a domestic drama set in the Hiroshima prefecture in Japan, for the most part covering the years before the 1945 bombing of the city.
It pits the everyday worries of Suzu against the terrible impacts of war, and not just the atomic bomb blast itself. What results is a beautiful film that shouldn't be missed. That it was made with a budget of $2.5 million, just five per cent of Studio Ghibli's The Tale of Princess Kaguya, is remarkable.
Baby Driver: Few film directors have the sense of fun of Edgar Wright, Baby Driver's writer and director. It's a heist movie that plays out to the beat of its soundtrack.
This isn't just a Tarantino-style ode to classic tunes either. Lead Miles (Ansel Elgort) is a getaway driver genius who always has earphones in, adding a diagetic layer that makes the rhythm of each track all the more important. Most of all, though, this is just a great fun, taut comedy thriller.
Also try…
Clash: Ready for a tough watch and some subtitles? Mohamed Diab's Clash is worth 97 minutes of your time. It's set entirely in a police van in Egypt, as the characters are arrested and thrown in the back. The city is in chaos, following 2013 riots caused by President Morsi's ousting from office.
The Mummy: The 2017 Tom Cruise reboot of The Mummy may not be a great film. OK, it's not even a good film. But sometimes after a hard day's work a tub of melted Hollywood cheese is just what you need.
New TV shows on Now TV this week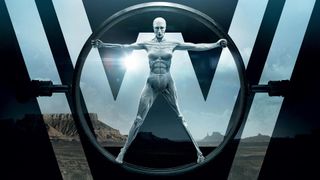 Westworld Season 1: In anticipation of Westworld season 2, the first series has returned to Now TV to let you get your binge on.
Missed it first time around? Westworld mixes sci-fi with a western setting. Westworld the "place" is a quasi-theme park of the future, a virtual reality world that could be the locale for a classic Clint Eastwood film. However, not everyone in Westworld is a real person, some are androids, letting the series pack-in uncanny valley moments and the kind of mysteries that made Lost such a compelling watch.
Save Me: Save Me is a Sky Original production. It's the story of Nelly, played by Lennie James, who is accused of abducting his daughter. He hasn't seen her since she was three years old, but is arrested under suspicion of the crime.
The six-episode arc sees him try to discover her real captor and prove his innocence. It's gripping stuff.
More TV shows recently added to Now TV
Silicon Valley: The first four seasons of Silicon Valley have returned to Now TV as a box set, ahead of the release of Silicon Valley Season five.
It's a critically acclaimed comedy about nerdy programmers looking to make millions in a tech start-up. Silicon Valley is the creation of Mike Judge, of Beavis and Butthead, King of the Hill and Office Space fame. Judge worked as a real Silicon Valley engineer back in the 80s, but the show's sharp writing and timeliness makes it seem one of the freshest shows around.
Dinnerladies: If you're up for a blast from the past, the two series of classic 90s Victoria Wood comedy Dinnerladies are streaming on Now TV until June.
In true BBC fashion, the episodes are a half-hour each and the two seasons only stack up to 16 episodes. This won't take you months to get through. The dinnerladies of the title work in a Manchester factory canteen. It's not slick and dripping with high production values like a US sitcom. But smart writing and a great ensemble cast make this a great way to revisit Wood's work. Victoria Wood died in 2016.
Here and Now: Fans of Six Feet Under should be excited about Here and Now. It comes from Alan Ball, that show's creator. It's a multi-threaded tale of current-day multicultural America starring Tim Robbins and Holly Hunter.
Early reviews have been mixed, criticising the unrealistic dialogue and aimless feel. But we're going to stick this one out.
Also try…
Britannia: It's dividing the critics, but if you can't wait for a new fix of Game of Thrones, Britannia may fill that Westeros-shaped hole in your viewing calendar.
Atlanta: Donald Glover's amazing comedy set in the eponymous city was overlooked by many in the UK, and is well worth a watch. It centres around two cousins navigating the Atlanta music scene trying to make ends meet, and is as astute as it is hilarious.
Haven't found what you're looking for, and want to check some Netflix recommendations instead? Try these in-depth run downs of the best of the best Netflix content: