OK, the fun's over. You've applied the after sun, put away the beach ball and scrubbed the barbecue clean (yeah right!). It's back to work, back to reality, back to the broadband deal shopping you've put off all bank holiday weekend.
The good news is that we've made narrowing down your ideal internet plan very easy, because here it is. Like a refreshing ice lolly, Vodafone has got the competition absolutely licked. And it's just dropped the price of its most affordable Superfast 1 fibre broadband deal - you'll now pay a mere £20 a month and nothing upfront.
We've got more details below on what the offer includes, but probably the most enticing thing - other than the price, of course - is that Vodafone remains the only mainstream internet provider that gives a speed guarantee with all of its packages.
With its Superfast 1 plan for example, it delivers speeds of up to 38Mb but guarantees at least 25Mb. That's equivalent to downloads of over 3MB per second, and almost certainly fast enough to never witness even the faintest stutter when streaming Netflix or Amazon Prime Video.

Vodafone's £20pm fibre broadband bargain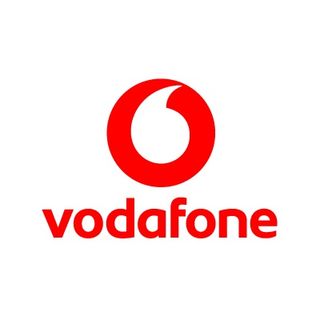 Vodafone Superfast 1 | 18 months | 25Mb-38Mb | Line rental inc. | FREE activation | £20 per month
More famous for Vodafone mobile deals, that will change soon if the company keeps dishing out broadband deals like this. The £20 bills get you a router, use of the Vodafone Broadband app and features such as Wi-Fi boost and extra security.
View Deal
Vodafone Superfast 2 | 18 months | 55Mb-76Mb | Line rental inc. | FREE activation | £25 per month
Need even more speed still? For an extra fiver a month, you can crank the maximum speed to an eye-watering 76Mb and the guarantee to 55Mb. We reckon it's probably worth the little bit extra if you stream a lot of 4K content or have a choc-a-block house busy with internet addicts.
View Deal
Ultimate Speed Guarantee
Vodafone is now offering all of its new fibre broadband customers an internet speed guarantee. Choose either of its Superfast broadband tariffs and the provider will give a minimum speed of 25Mb or 55Mb per second respectively.
If Vodafone fails to deliver on the speeds, customers will be entitled to a 15% discount off their next monthly bill. It makes Vodafone's broadband plans the only widely available packages to offer such a speed guarantee in the UK, with BT's Ultrafast broadband deal with guaranteed speeds of 100Mb available to a select few postcodes at present.
Best broadband deals
Trust us when we say that you can't beat Vodafone broadband purely on price at the moment. But if you want an all-singing, all-dancing package that features broadband and TV, Vodafone can't help you. It's only dealing in broadband and landline calls at the moment.
With TechRadar's price comparison tool you can compare and contrast all of the best deals available on the market right now. Head to our best broadband deals page, pop in your postcode, filter your requirements and we'll spit out the best deals on the market for you.
Searching for deals... Please hold on for a second.