While the Apple HomePod made waves earlier this year, it's now Sonos' turn to snag some of the spotlight with these excellent Sonos deals.
Today, Sonos announced that it's offering a pretty hefty discount on a pair of its black or white Sonos One smart speakers for $349 in the US and £349 in the UK, which, strangely enough is the same price as Apple's HomePod. Isn't that a real coincidence?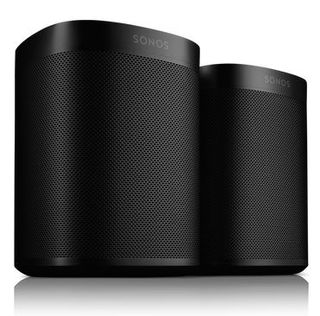 Get 2 Sonos One speakers for $349 @ Sonos
Ok, we've got to admit, the deal is super enticing. You're basically getting buy one, get one 25% off. Considering that just one Sonos One speaker costs $199 on its own, getting $50 off a second one is a great deal.
View Deal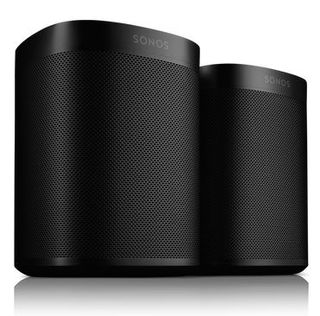 Get 2 Sonos One speakers for £349 @ Sonos
It's great to see the UK getting a discount too. Although it also draws to attention how much more UK buyers are paying overall for Sonos products post-Brexit. The deal is available now but you're going to need to act fast if you want to take advantage of it - according to Sonos, it will only be available for a limited time.
View Deal
The irony of setting the price of two Sonos One speakers on par with the Apple HomePod isn't lost on Sonos. In fact, in a press release sent to TechRadar, it seemed to embrace it:
"Sonos One sounds incredible on its own, but the ability to have a stereo pair or have music in two rooms vs. one at $349 US feels like it's an easy choice for those who truly love music," said Joy Howard, chief marketing officer at Sonos. "We believe in freedom of choice and don't want to lock people into a specific ecosystem – it's why we support more than 80 streaming services globally and will take an agnostic approach to voice assistants as well."
Two speakers vs one for $349? Not locking you into a specific ecosystem? Sounds like maybe, just maybe, Sonos is taking a swing at Apple here. Although, that being said, Sonos One does support Spotify, Pandora, Amazon Music and dozens more, plus Amazon's Alexa and future plans to support Google Assistant and Apple AirPlay 2 so … yeah, it's kind of hard to argue about that specific ecosystem comment.