T-Mobile reportedly phasing out contracts later this month
T-Mobile to become an 'uncarrier'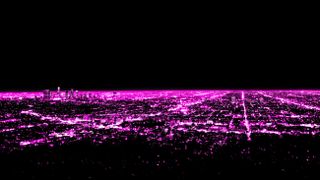 T-Mobile may soon become an "uncarrier" within the month, according to a report from today.
TmoNews reports that T-Mobile will stop offering contracts on March 24 and only sell its Value Plans to customers after that. The unofficial T-Mobile blog said we may even expect an official announcement as early as March 4.
News that the carrier plans on ditching contracts isn't new. T-Mobile already announced it would be going 100 percent Value Plan in 2013 during a presentation at the end of last year.
But TmoNews was able to score a few details on what the switch might mean along with the possible launch date.
Goodbye contracts
Of course, the biggest change would mean no more contracts. That would also kill early termination fees.
According to the rumor, T-Mo would allow customers to finish out their current contracts or let them upgrade to a new device without a new contract - whichever comes first.
Since T-Mobile will no longer be subsidizing phones, TmoNews reports the future uncarrier will expand its Equipment Installment Plan (EIP) with new tiers. EIP lets costumers put a down payment on a phone then pay for the rest in 20 monthly installments.
We could see a $25 to $30 a month tier with smartphones costing about $99 upfront, according to the blog.
Hello marketing
Also, the company is reportedly rebranding itself to better reflect T-Mobile's status post LTE upgrade and MetroPCS merger.
The blog said the "Stick Together" tagline will hit the bricks, along with Carly Ducati, T-Mobile's motorcycle-riding spokes model. The company's colors, logo and whatnot should stay the same, but we should be prepared to hear the words "Dual 4G" come up a lot, according to TmoNews.
T-Mobile might focus on the uncarrier concept but not much is clear on how the rebrand will go. Just that a marketing shake up seems to be in the works.
Contract quit legit?
Though rumors should always be taken with a healthy bit of skepticism, this one seems like a pretty safe bet.
During the end of the year presentation, Chief Executive John Legere emphasized the opportunities for T-Mobile in the U.S. contractless market.
"The no-contract space is significantly growing at a 10 percent compound annual rate and we think we are uniquely positioned to play aggressively in that space," Legere told the crowd.
He also said that 80 percent of in-store activations are on Value Plans and 12 to 15 percent of customers bring their own devices to T-Mobile's network.
Since the Value Plan is already popular with customers and it will take a while to finish out those old contracts, why not make the switch as soon as possible?
Killing contracts in March makes sense too, because T-Mobile might roll out its revamped LTE network during the month as well. The roll-out date is suggested by leaked T-Mo documents that say the LTE capable BlackBerry Z10 will come to the network on March 27.
So the rumor that T-Mobile will soon be retiring its contracts isn't too far fetched, though the company has yet to respond to Tech Radar's request for comment. But we'll let you know if they share any illuminating details.
Sign up for Black Friday email alerts!
Get the hottest deals available in your inbox plus news, reviews, opinion, analysis and more from the TechRadar team.