Just when we thought that iPhone SE deals had completely bottomed out, we've just seen prices fall again. Just over two years since Apple unveiled its budget handset, you can now get the iPhone SE on contract for a mere £15 per month - that means around £400 over the course of the contract! Could the latest price drop be yet more evidence that the iPhone SE 2 is only a short wait away?
The tech world rejoiced when the iPhone SE was released. Finally a new Apple phone that doesn't require you to remortgage your house - unlike the iPhone X! It looks and feels exactly the same as the iPhone 5S. But instead of sporting two-year-old hardware it's fully up to date, with a super-fast CPU and graphics, and the 12MP iSight camera straight out of the iPhone 6S.
If cheap iPhone SE deals are what you seek, then you've definitely come to the right place. Use TechRadar's comparison chart to easily find the ideal plan, or scroll down further to find our pick of the best SE deals on the market.
More options: iPhone 8 deals | iPhone 7 deals | iPhone 6S deals | iPhone deals | Best mobile phone deals | iPhone SE review
Best iPhone SE deals across all UK networks:
Lower down the page you'll be able to read about all of the best iPhone SE deals on a model-by-model and network-by-network basis. But first of all here are the best deals so you can instantly see what the best offers are from EE, O2, Three and Vodafone.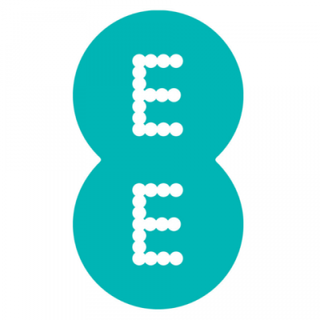 iPhone SE 32GB | £89.99 upfront | 1GB data | Unlimited calls and texts | £15pm
So £15 per month iPhone SE deals are definitely now a thing. Although the incredible sub-£400 offer has now gone, this is now the cheapest tariff of them all. If you've inexplicably been waiting for the SE to get more affordable, your prayers have just been answered. It probably isn't worth waiting any longer. Total cost over is 24 months is £449.99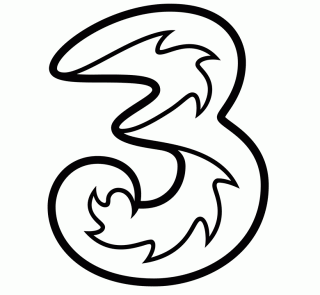 iPhone SE 32GB | £19 upfront | Unlimited calls and texts | 2GB data | £20pm
You'll pay less than £20 upfront for this iPhone SE deal direct from the Three network, and from there you're laughing with a £20 monthly fee, 2GB of data and unlimited calls and texts. You'll end up spending just less than £500 over the two year contract AND have the warm cosy feeling of buying directly from the network. Total cost over 24 months is £499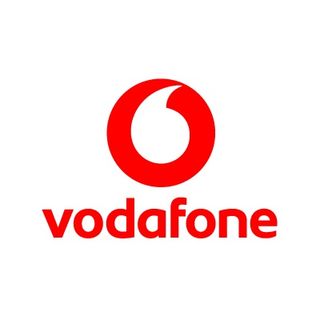 iPhone SE 32GB | FREE upfront | Unlimited mins and texts | 4GB data | £23pm
This already-stellar iPhone SE tariff from Carphone Warehouse-owned e2save just improved again! For starters, you don't have to pay a penny upfront. Lovely. From there it will cost you £23 each month for a rather nice 4GB of data per month. And now the added perk is that you can claim £192 cashback over the two year contract. Incredible value. Total cost over 24 months is £360 (after cashback)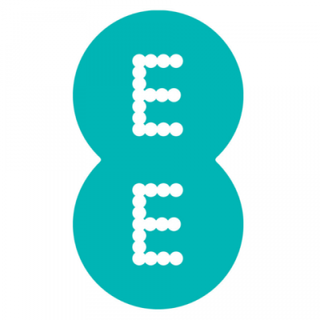 iPhone SE 32GB | FREE upfront | Unlimited mins and texts | 4GB data | £22pm
EE is the network to go for if you want the UK's fastest 4G network though, and this is possibly the best value tariff at the moment. There's a very enticing £96 cashback that you can claim, bringing the effective overall cost down to less than £450. Plus, you get a free phone thrown in...which is nice. It's a return to greatness for this network on the iPhone SE. Total cost over 24 months is £432 (after cashback)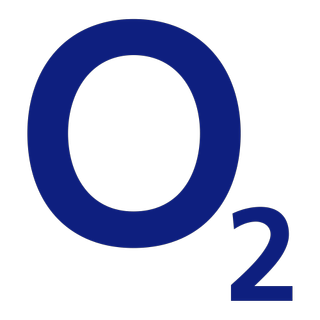 iPhone SE 32GB | FREE upfront | Unlimited minutes | Unlimited texts | 30GB data | £36pm
Well this is something a bit new for the big data iPhone SE scene. It's on O2 and costs £36 per month. OK, so nothing special there. But there's also the opportunity to claim back a remarkable £360 cashback AND a free Google Chromecast. So well worth considering if you have vast data requirements. The total cost of this deal over 24 months is £504 (after cashback)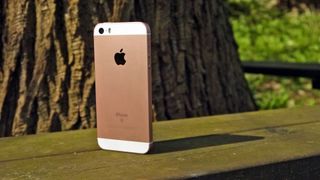 iPhone SE review
Still brilliant a couple of years on
Screen size: 4-inches | Resolution: 640 x 1136 | Rear camera: 12MP | Front camera: 1.2Mp | Weight: 113g | OS: iOS 10.3.2 | RAM: 2GB | Battery: 1624mAh
Surprisingly powerful
Great battery life
Budget price point
Outdated screen
Launched back in March 2016, the 'Special Edition' iPhone SE was a rare example of Apple dropping its entry-level price to allow bargain-hunters a piece of the iPhone pie. It reduced the screen size from the iPhone 6, but kitted it out with the same camera as the iPhone 6S. In short, it's a premium smartphone with a lower price tag – and we like that!
Read TechRadar's full iPhone SE review
Now let's break down the best iPhone SE deals by network...

Best iPhone SE deals on EE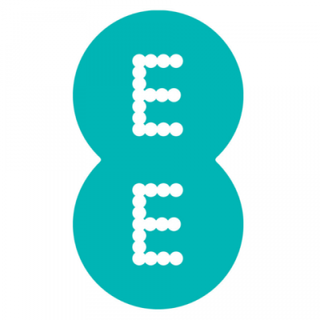 iPhone SE 32GB | £89.99 upfront | 1GB data | Unlimited calls and texts | £15pm
So £15 per month iPhone SE deals are definitely now a thing. Although the incredible sub-£400 offer has now gone, this is now the cheapest tariff of them all. If you've inexplicably been waiting for the SE to get more affordable, your prayers have just been answered. It probably isn't worth waiting any longer. Total cost over is 24 months is £449.99
iPhone SE 32GB | FREE upfront | Unlimited mins and texts | 4GB data | £22pm
EE is the network to go for if you want the UK's fastest 4G network though, and this is possibly the best value tariff at the moment. There's a very enticing £96 cashback that you can claim, bringing the effective overall cost down to less than £450. Plus, you get a free phone thrown in...which is nice. It's a return to greatness for this network on the iPhone SE. Total cost over 24 months is £432 (after cashback)
iPhone SE 32GB | FREE upfront | Unlimited mins and texts | 20GB data | £20pm (after cashback)
This is a rather incredible iPhone SE deal from Mobile Phones Direct, if you can be bothered to chase the retailer around for cashback over the next two years. It totals a staggering £264 in all, which you have to redeem in five chunks during the contract. But, as you can see, the result is a low low rate for a fantastic 20GB of data each month. Total cost over 24 months is £480 (after cashback)
Best iPhone SE deals on O2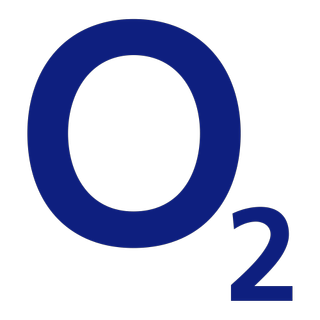 iPhone SE 32GB | £29.99 upfront | Unlimited calls and texts | 1GB data | £18pm
O2 has just come good with one of the very cheapest prices you can get right now on the iPhone SE, especially from one of the four biggest UK networks. This is decent on the budget Apple iPhone, with monthly bills of a mere £18 per month. A shame that you now have to pay something when you sign up though. The cost over 24 months is £461.99
iPhone SE 32GB | £29.99 upfront | 1000 minutes | Unlimited texts | 3GB data | £23m
Anything over a meagre amount of data isn't exactly what we'd call cheap on the iPhone SE with O2 at the moment. Go over 3GB of data and things really get out of hand, but this Carphone Warehouse deal isn't too bad. Not sure why they're getting stingy with the call allowance though. The total cost of this deal over 24 months is £581.99
iPhone SE 32GB | FREE upfront | Unlimited minutes | Unlimited texts | 30GB data | £36pm
Well this is something a bit new for the big data iPhone SE scene. It's on O2 and costs £36 per month. OK, so nothing special there. But there's also the opportunity to claim back a remarkable £360 cashback AND a free Google Chromecast. So well worth considering if you have vast data requirements. The total cost of this deal over 24 months is £504 (after cashback)
Best iPhone SE deals on Vodafone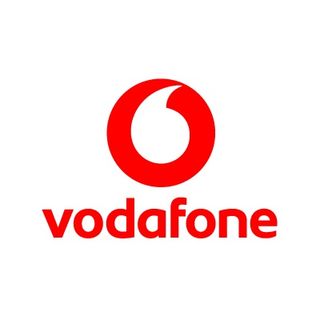 iPhone SE 32GB | £29.99 upfront | Unlimited calls and texts | 1GB data | £18pm
Carphone Warehouse is now the place to go for those sub-£20 iPhone SE bills on Vodafone. The upfront price is attractive, as long as you don't mind only having 1GB of data per month. Total cost over 24 months is £461.99
iPhone SE 32GB | FREE upfront | Unlimited mins and texts | 4GB data | £23pm
This already-stellar iPhone SE tariff from Carphone Warehouse-owned Mobiles.co.uk just improved again! For starters, you don't have to pay a penny upfront. Lovely. From there it will cost you £23 each month for a rather nice 4GB of data per month. And now the added perk is that you can claim £192 cashback over the two year contract. Incredible value. Total cost over 24 months is £360 (after cashback)
Best iPhone SE deals on Three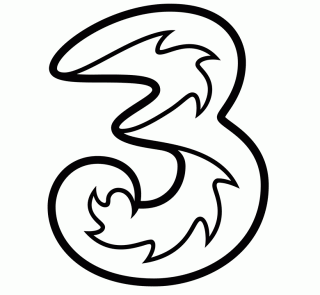 iPhone SE 32GB | £19 upfront | Unlimited calls and texts | 2GB data | £20pm
You'll pay less than £20 upfront for this iPhone SE deal direct from the Three network, and from there you're laughing with a £20 monthly fee, 2GB of data and unlimited calls and texts. You'll end up spending just less than £500 over the two year contract AND have the warm cosy feeling of buying directly from the network. Total cost over 24 months is £499
iPhone SE 32GB | £9.99 upfront | Unlimited minutes | Unlimited texts | 30GB data | £34pm
We honestly thought that Three was a spent force when it came to big data deals on the iPhone SE. But this returning Affordable Mobiles deal means that the network has returned to form. Here you pay £34 per month (which, to be fair, still sounds like a lot for an ageing smartphone), and only a tenner upfront for 30GB of data. The total cost of this deal over 24 months is £825.99