Apple may want your tired, poor, outdated iPhones in exchange for upgrades
New iPhone trade-in program expected to start this month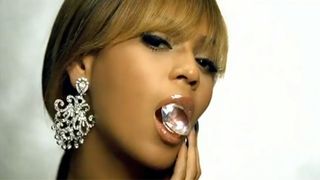 Though Apple already instituted its own recycling program for iPhones last year in anticipation of the iPhone 5 launch, that service is only available online.
Bloomberg reported today that Apple could bring a new trade-in initiative to its retail stores as part of a partnership with Brightstar Corp.
Brightstar already offers its services to cellular companies like AT&T and T-Mobile, but those devices remain part of the carrier's stock.
It's believed Apple is hoping to convince people to upgrade directly through its stores in the hopes it can then turn around refurbished iPhones in markets where its share isn't as strong.
Buy, buy, love
According to Bloomberg's sources, Apple wants to tempt consumers to upgrade through its chain stores as it lost a bit of its grasp on the U.S. smartphone market this year.
Even though consumers can already trade through the Apple Recycling program, that involves shipping and waiting, which is something people eager to upgrade their phones don't typically want to do.
By teaming with Brightstar, Apple will be able to take people's iPhone 4 and iPhone 4S models in exchange for new iPhone 5s immediately.
Those traded devices though won't be sold back to U.S. customers, as Apple doesn't want to cannibalize potential iPhone 5 sales with cheaper models.
However, in other locales where Apple isn't as prevalent, a lower-priced iPhone 4S would help Apple grow its grasp, while returning big profits since its cost on the phone is nowhere near a brand new phone.
Trade bait
Brightstar is already expected to buy and sell more than 15 million phones this year, and officially adding Apple into the fold could work out nicely for the company.
Even though Brightstar sells devices in more than 50 countries globally, nearly 80 percent of all its used devices originate from the U.S.
Bloomberg also indicated smartphones purchased with the aid of a trade-in were estimated to grow to 20 percent by the end of 2013, which is almost double the number from two years ago.
Apple already offers around $200 for some models of the iPhone 4S through its online portal (run by PowerON), and could offer similar trade prices in-store as well to stay competitive with actual carriers.
Buying back the phones at less than one-third of the non-contract price will allow for some nice returns, but as Apple hasn't announced anything officially yet, there's no telling what price it intends to ask for refurbished iPhones, if the program comes to fruition.
While no concrete start date was mentioned by the sources, Apple is about to host its annual Worldwide Developers Conference starting next week, and this trade-in system could be a topic of discussion.
The last time Apple announced a trade program it was in advance of a phone launch, so it's ostensible the same pattern could return once more in anticipation of the iPhone 5S.
Sign up to receive daily breaking news, reviews, opinion, analysis, deals and more from the world of tech.