The best phone in the US for 2018 is going to power you through the next year under brand like Apple, Google, and Samsung shaking up our top 10 list. Of course picking between these smartphones is always a tough decision.
The good news is knowing the best phone you can buy in the United States is more than just a hunch for us. We test out the latest and - sometimes - greatest phones in comprehensive mobile phone reviews.
To drill down to a list of our 10 favorites in the US this year, we based January 2018's updated rankings on a lot of geeked-out factors: design, performance, battery life, camera quality and software updates.
Sure, your personal preference among iOS 11 and Android Oreo could sway you to another device besides our top-ranked phone. Likewise, your contract with AT&T, Verizon, Sprint or T-Mobile is a personal preference. The best phone for AT&T may not be available on-contract on Verizon, and vice-versa.
That's why we have more than just a No. 1 pick, which, spoiler alert, isn't just Apple's iPhone 8 or iPhone X. We're not that predictable. Before you lock into a binding contract or spring for an expensive unlocked phone, consult our best phone guide, updated regularly.
Image 1 of 5
Image 2 of 5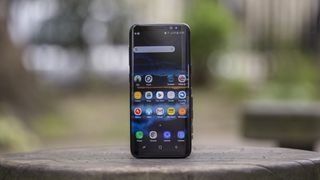 Image 3 of 5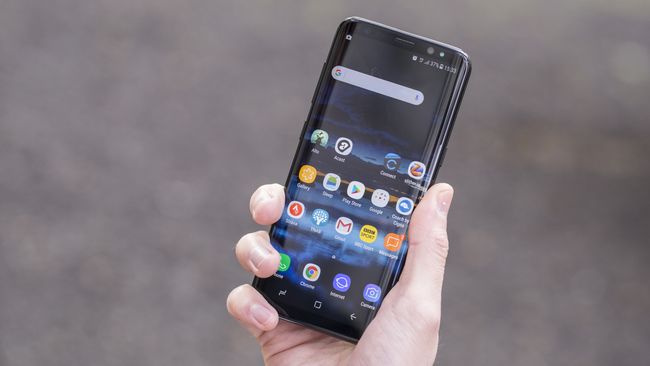 Image 4 of 5
Image 5 of 5
1. Samsung Galaxy S8
Quite simply, the best phone on the market
Release date: April 2017 | Weight: 155g | Dimensions: 148.9 x 68.1 x 8mm | OS: Android Nougat | Screen size: 5.8-inch | Resolution: 1440 x 2960 pixels | CPU: Snapdragon 835 | RAM: 4GB | Storage: 64GB | Battery: 3,000mAh | Rear camera: 12MP | Front camera: 8MP
Amazingly large 5.8-inch screen
Great camera and best phone display
Fingerprint sensor in an awkward spot
No surprise, the curved Samsung Galaxy S8 is our best phone thanks to Samsung's longer display that grown in size. It's now a ridiculous 5.8 inches.
What's remarkable here is that the phone's dimensions haven't changed very much. Instead, Samsung got rid of the top and bottom bezel and the physical home button.
We did have issues adjusting to the offset fingerprint sensor on the back and its Face Unlock and Iris Scanner alternatives aren't much better. Bixby, Samsung's highly touted voice assistant is also a no-show.
However, for the few missteps from Samsung, this phone is superb. It has an excellent camera, fast new chipset and good battery life. Just be prepared to spend more than $700 on Samsung's new best, unless you find a good deal.
Samsung Galaxy S8 photography samples
Image 1 of 4
Image 2 of 4
Image 3 of 4
Image 4 of 4