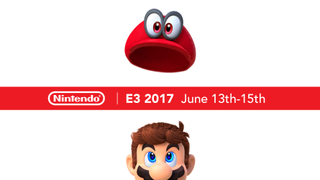 Introduction
It's been a bumper year for Nintendo. While its major competitors bickered over performance upgrades with the PS4 Pro and Xbox Scorpio, the Japanese gaming juggernaut sailed into uncharted waters and proved there was life on other shores.
The future looks bright for their hybrid home-portable console, the Switch, which sold 2.74m units in its opening month and is looking to match the Wii's runaway global success. Nintendo president Tatsumi Kimishima has also announced over 100 new titles in development for the platform's already-blossoming library.
All signs so far suggest there won't be any major surprises at the Los Angeles-based exhibition, as Nintendo will be sticking with recent tradition by declining to host a major press conference. However, with E3 opening its doors to the public for the first time, we can no doubt expect a few choice revelations for the giddy consumers wandering through.
These are the six announcements we'd love to see from Nintendo at this year's E3.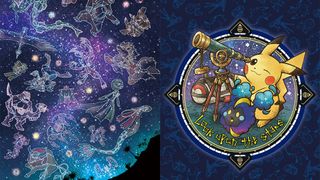 A Pokémon reveal we don't already know about
With curious disregard for the upcoming E3 expo, this week's Nintendo Direct broadcast announced the Switch's first dedicated Pokémon game directly to fans: the 3D fighting simulator, Pokkén Tournament DX.
Pokkén Tournament started its life in the hallowed video game arcades of Japan, built around a frenetic 360-degree arena with Pokémon battles in real-time: now offering a fast-paced, on-the-fly multiplayer experience ideally suited to the new platform.
Many pundits were expecting a 'Stars'-titled reveal – based on some leaked memos and merchandise images – but Game Freak's next project looks set to stay on the 3DS with sequels to Pokémon Sun and Moon.
We'd love to catch wind of a Pokémon RPG developed for the Switch's more impressive hardware, though it seems unlikely we'll be caught off guard with another big announcement in a week's time.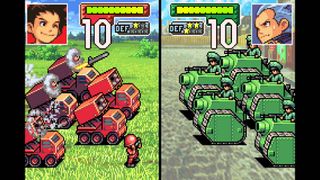 An Advance Wars game built for the Switch
The beloved color-coded conflicts of Advance Wars first hit the Gameboy Advance's tiny screens in 2001. Originally intended only for release in Japan, the developers' insistence on simple, intuitive mechanics won hearts worldwide and set the bar for engaging and accessible strategy games.
The latest installment, Days of Ruin, went down the post-apocalyptic route, replacing the series' eye-popping aesthetic with a more muted (read: grey) palette. A Switch reboot would be the perfect opportunity to rectify this – with those classic red, orange, blue, and green militias shown in glorious HD. Just think of the expansive conflicts you could show on that 6.2 inch screen.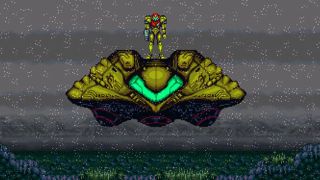 A return to form for Metroid
Metroid is a franchise that's recently fallen short of the high bar set by its earlier games. The portable entries in the series helped to define Nintendo's portable systems – so much so that the Gameboy Color display was developed with a special 'Metroid palette' to aid the series' metallic, sci-fi aesthetic.
Instead of using the considerable power of the Switch to host a full-fledged FPS, a return to the retro-style 2D platforming fans have clamored for could be just the thing to regain respect for the series – using the platform's technical enhancements to craft an unnerving and atmospheric environment, instead of AAA-style action sequences.
Last generation's Shadow Complex was proof that 3D environments could be the perfect accompaniment to 2D gameplay, so we've got high hopes that Metroid can go back to its roots, while retaining a modern level of graphical fidelity.
Metroid's main-series titles have been on hiatus for several years, but with Retro Studios reportedly working on an unannounced project, our fingers are crossed for a return to form...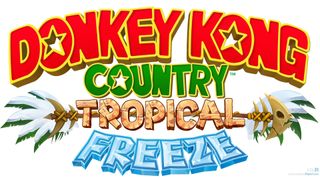 Some light relief from Donkey Kong
... that is, if they don't get round to making a new Donkey Kong game first.
Retro surprised critics in 2014 with the side-scrolling bonanza Donkey Kong Country: Tropical Freeze on Wii U, following DK's gang of monkey friends as they take back their jungle home from an ice-breathing dragon. The premise wasn't revolutionary, but the Texas-based studio offered smartly-designed refinements to the game's camerawork and platforming mechanics.
Between Mario's whimsy and Sonic's eternal identity crisis, Donkey Kong Country offers something of a stable alternative for those looking for straightforward, well-designed platforming. Even rhythm game spin-offs Donkey Konga and Jungle Beats have found an enthusiastic audience – and might find themselves right at home with the Switch's advanced 'HD rumble features'.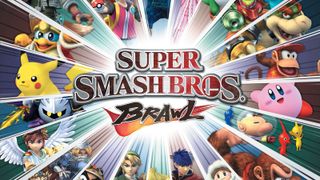 Any hint of Super Smash Bros. to come
Oh, Super Smash Bros. Possibly the definitive crossover-brawler, capturing the wonderful novelty of seeing characters from disparate worlds come together in battle, more in the vein of Marvel's Avengers than 1992's Mario Kart.
Kirby-creator Masahiro Sakurai has acted as director for all five Smash Bros. games, from the fresh N64 debut to the restrictive 3DS installment, but the future of the franchise has been cast in doubt by rumors of his impending retirement.
An announcement to the contrary – with customizable stages and a comprehensible story mode, thank you very much – would do much to impress nostalgic gamers not yet won over by alternative Switch-brawlers Arms and Pokkén Tournament.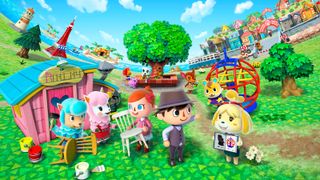 An Animal Crossing game suited to mobile
A homely community-simulation game that sees you patter around a village of woodland creatures – digging, fishing, trading, and paying off your mortgage? Bewildering to those on the outside, and utterly comforting to those susceptible to its charms, Animal Crossing remains a hallmark of deep-but-casual gaming.
One of fans' favorite inclusions in 2012's New Leaf was the ability to visit other players' towns online, or download 'dream' version of those towns to your 3DS to freely explore. With a mobile game reportedly in the works, and the specter of a yet to subside, we'll be looking to E3 to assure us of some appropriate community-focused features in the upcoming game.
Connectivity is in Animal Crossing's DNA, and a well-thought-out mobile app could become an iPhone or Android staple.