Skull and Bones release window, gameplay and latest news
News
Contributions from
last updated
Skull and Bones does not currently have a release date.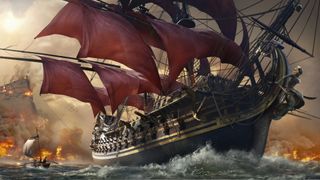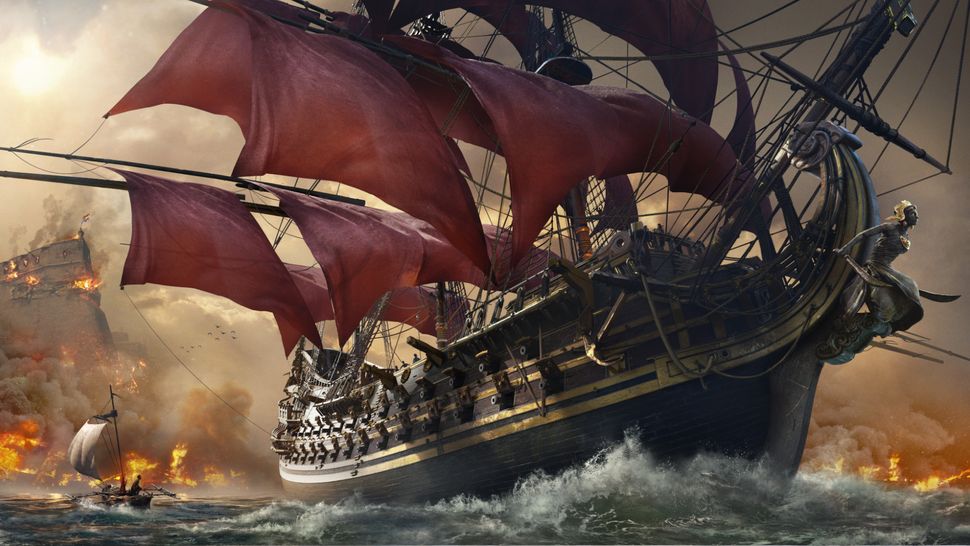 (Image credit: Ubisoft)
Skull and Bones' release date is currently up in the air, after yet another delay for the upcoming Ubisoft pirate game. Last we heard, it was supposed to come out in 2023, before being pushed back into early part of the 2023-2024 Financial Year period, that ends in March 2024. Now, it's shifted further back into that very same period.
From what we've seen so far, Skull and Bones looks set to be pretty standard open-world Ubisoft fare. You start off as a shipwrecked pirate, and build your way up to a pirate legend. There are missions to take on, hubs to visit, and plenty of ship customization. What's clear is that the game's scope and vision has changed drastically since its first reveal.
While we wait for an update on what's going on with upcoming game Skull and Bones, here's everything that's been announced on the game so far, including a look at how to access the upcoming beta.
Skull and Bones: cut to the chase
What is it? Ubisoft's upcoming pirate adventure
When does it come out? PS5, Xbox Series X|S, and PC
When can I play it? "Q4 fiscal year 2023-24"
Skull & Bones platforms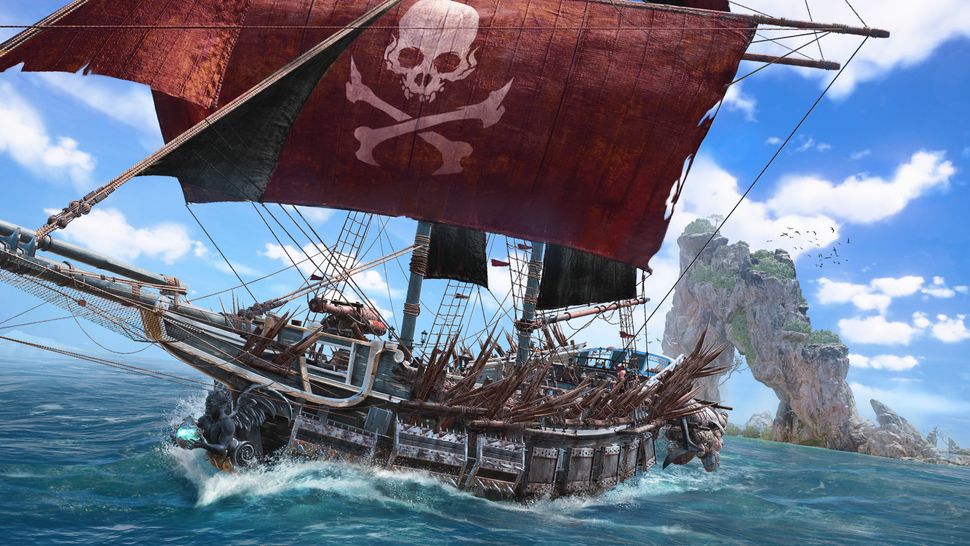 When the game was first announced it was only confirmed to release on PS4, Xbox One, and PC. Though, back then, it was due for release in 2018. After many delays, and the launch of the new generation of consoles, Skull and Bones has now dropped PS4 and Xbox One. It'll still be on PC but on consoles, it's now coming to the PS5, Xbox Series X, and Xbox Series S.
Skull and Bones will also be Ubisoft's first game to sell under a $70 / £70 price tag for new-gen consoles, something it previously hadn't committed to.
Skull & Bones trailers
Following the most recent delay for Skull and Bones, Ubisoft released a 30-minute video showcasing some of the new gameplay mechanics. You can watch it below to get a better idea as to how the game has changed over the last year or so.
We've included some key Skull and Bones trailers throughout this article but you can find all the Skull and Bones trailers that have been released to date on Ubisoft's official YouTube channel.
Skull & Bones gameplay
When Skull and Bones was first revealed it was more akin to Rainbow Six Siege than it appears now. The game was a small team PvP game where each player took on the role of ship, kitted it out with specialised guns and armor, and then the two teams would blast each other to splinters with their cannons and muskets.
That's all changed, or at least it's no longer the focus. Now, Skull and Bones is a survival game first. You start life as a shipwrecked pirate. You have to scout out resources to build a tiny, practically defenceless sailing vessel, and from those humble beginnings you will raise yourself up to become a pirate lord.
Using your ship you will sail around an open world, scouting out lumber, precious metals, and all the other resources you could need to craft equipment. You'll face AI enemies, such as other ships, but also wild animals, like hippos and sharks. And you'll harvest more resources and booty from them, using it to trade for money at pirate dens and other outposts, or use it in your crafting.
The best way to earn money, equipment, and blueprints is to take on contracts. These jobs will see you hunting down bounties, assaulting towns, or seeking out long lost treasure. The contracts you have access to are determined by your 'infamy' and completing contracts will also help your raise your infamy level. While you can buy gear and ships with the booty you pick up, Skull and Bones lets you craft equipment to fit out your schooner.
As you roam the seven seas of Skull and Bones, you'll discover blueprints. These may be rewards for completing contracts or hidden away at the bottom of treasure chests. They will be essential for the game's crafting. With blueprints and resources you find in the world, either from scavenging shipwrecks, harvesting natural resources, or hunting animals in the sea, you can build entirely new ships, create new weapons and armor, and upgrade all of the fittings on your ship.
Some of the most powerful hulls and equipment will need to be crafted. So if you want to become the most fearsome pirate on the seven seas you'll have to invest your time in crafting and blueprints.
Skull and Bones multiplayer
Skull and Bones started life as a PvP game, but it's since evolved into a survival game that can be played entirely solo. It's quite a drastic change from the original vision for Ubisoft's open world pirate game. However, Skull and Bones multiplayer still exists in a changed form.
While the whole game can be played alone, you can open it up to other players, both friends and foes. When taking on a contract mission and set out into the world to earn loot, you can invite another player into your party, joining up to take on the mission together. While it will make the game a little easier and you will need to split some of the earnings, because you'll often find yourself taking on more enemies and earning more loot than your hold can, er, hold, sharing it with a friend doesn't mean you'll end up with less.
You can also open up your game to enemy players, turning the seven seas into a PvP arena. While you can't be attacked in the safe waters around a pirate den, as soon as you slip out of its boundaries you can be targeted by other players. Of course, on the way out to a mission you may not attract much attention but when you're on the way back to port, your hold full of booty, enemy players will see you as a high value target on the amp and may come to hunt you down.
In this way, PvP and co-op do still have a part in Skull and Bones but it is in a much reduced form.
Skull and Bones ship types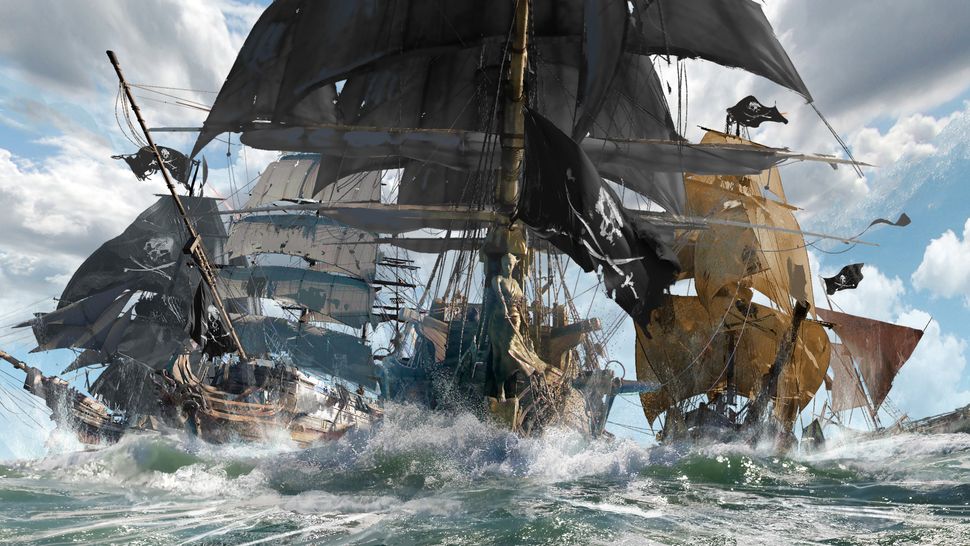 There will be multiple ship types in Skull and Bones, each with significant strengths and weaknesses. The three kinds Ubisoft confirmed in the Ubisoft Forward were Cargo Ships, Navigation Ships, and Firepower Ships. There may be more types we've yet to see, but as well as these categories, we know there are multiple hulls of each type, so there will be lots of opportunities to find the perfect ship for your playstyle.
Cargo Ships
Larger and slower than the cover ship types, cargo ships have large holds that let you carry much more loot than any other ship type. While they may not be as good in a fight as the firepower ships, nor as fast as the navigation ships, if you take a cargo ship into battle you won't need to leave any loot behind.
Navigation Ships
While you won't have much in the way of armor or hardpoints where you can install lines of cannons, the navigation ships are the fastest and most maneuverable type of vessel. Not only are they good for scouting ahead, in a battle a good captain will be able to weave between their enemies and stay ahead of their guns. Their other weakness is a small hold, so this ship type is best used when you have a friend to help pick up the loot after a battle.
Firepower Ships
If you want to bring the fight to a battle then this is going to be the ship type for you. It may not be fast as fast or as maneuverable as a navigation ship, it may not have the armor or the hold of a cargo ship, but the firepower ship can load up the most guns, and dominate the battlefield.
Skull and Bones news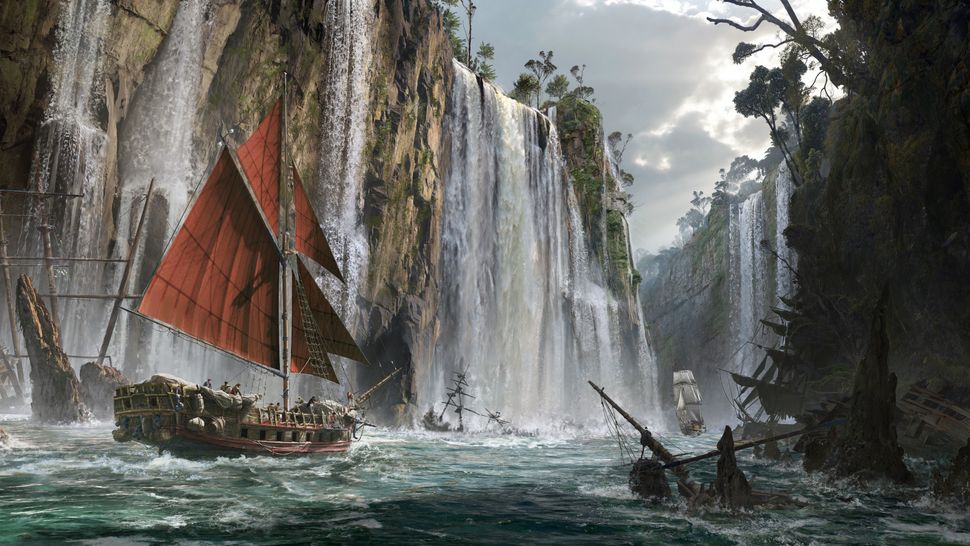 Skull and Bones loses another creative director
As reported by Kotaku, Skull and Bones has just lost its creative director. Elisabeth Pellen had been on the team since 2018, but has recently left the project. Their replacement has yet to be revealed.
Skull and Bones gets a song at Ubisoft Forward 2023
Skull and Bones did indeed resurface at Ubisoft Forward 2023, but pretty much just in the form of a musical performance. A beta was at least announced, so stay tuned for more info.
Skull & Bones is 'not a narrative-driven game'
If you're hoping for a great story in Skull & Bones, you may want to temper those expectations. Speaking in an interview with True Achievements, game director Ryan Barnard told us:
"Skull and Bones is not a narrative-driven game. We have narrative pieces — in the game, you'll meet important NPCs called Kingpins which have their own stories that you'll learn as you develop rapport with them by taking on contracts with them. There is an underlying story to the game with which we build the entire world lore, but that's not the main focus. We want players to create their own stories and be able to choose the type of pirate they want to be."
Instead, Barnard calls the progression system, Infamy, to be the driving force in this campaign. Given that this is a live-service experience, this isn't that surprising that story isn't the center of attention, though it may prove disappointing for those after a fresh single-player pirate adventure.
That's everything you need to know about Skull and Bones. For a look at another big Ubisoft title set to release in the near future, check out our look at everything we know about Avatar: Frontiers of Pandora so far.
Get daily insight, inspiration and deals in your inbox
Get the hottest deals available in your inbox plus news, reviews, opinion, analysis and more from the TechRadar team.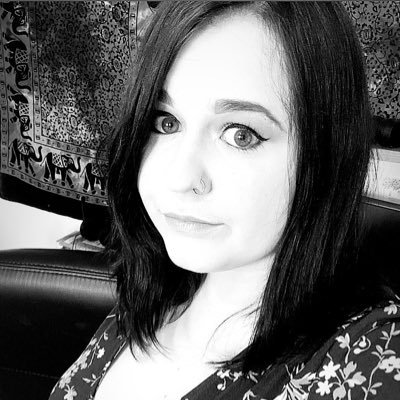 Associate Editor, TechRadar Gaming
Vic is TechRadar Gaming's Associate Editor. An award-winning games journalist, Vic brings experience from IGN, Eurogamer and more to the TechRadar table. You may have even heard her on the radio or speaking on a panel. Not only is Vic passionate about games, but she's also an avid mental health advocate who has appeared on both panels and podcasts to discuss mental health awareness. Make sure to follow her on Twitter for more.