These 5 Black Friday deals on Ninja air fryer alternatives are not to be missed
News
Contributions from
last updated
Black Friday Ninja air fryer alternative deals you have to grab before they're gone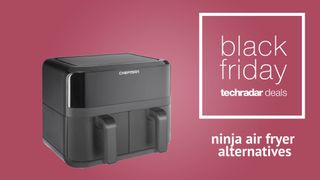 (Image credit: Future)
Black Friday Ninja air fryer deals have not been the best sales or the deepest discounts we've seen – unsurprisingly as these countertop appliances are proving more popular than ever.
With this year's Black Friday deals now event in full swing, it's hardly surprising that our Black Friday air fryer deals are (also) proving popular with readers. Air fryers have really hit the headlines in 2022 with realistic promises that they can half the cooking time of foods, and therefore save you a chunk of money on your energy bills (not forgetting to mention that they're a healthy way to roast, dehydrate, bake and so much more).
The air fryer that consistently comes out on top as one of the best air fryers is the Ninja Air Fryer Dual Basket, which to be fair is discounted at Best Buy, dropping down to a decent $129.99 and $119.95 at Amazon. However, if you were hoping to get it for cheaper, it's unlikely going to happen.
The good news is that there are air fryers out there that are just as good, if not better. And, they're offering better prices for Black Friday. Below, we've found some alternative options in the US, which are all currently in stock and discounted.
Hurry, though, because we can't guarantee how long even these air fryers will hang around for.
Ninja Air Fryer alternatives to buy this Black Friday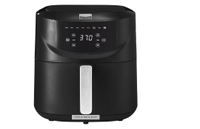 Bella Pro Series - 8-qt. Digital Air Fryer with Divided Basket - Black: was $109.99, now $49.99 at Best Buy
This 8-qt air fryer was already reasonably priced, but now you can get it for less than $50 with this Black Friday air fryer deal. It's ideal for cooking food for up to 8 people, and has 8 built in features meaning that you can roast, bake, air fry, dehydrate and more with just this 1 appliance.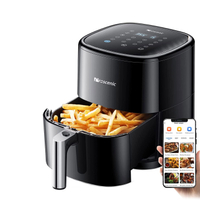 Proscenic T22 Air Fryer: was $129.00, now $77.40 at Amazon
This air fryer from Proscenic is getting quite the holiday discount. Instead of its usual price of $129.00, it's 40% off for $77.40. That's a pretty good deal on an air fryer we rated 4 out of 5 when we reviewed it for its even cooking and ability to be controlled via an app.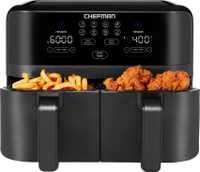 Chefman TurboFry 9QT Dual Basket Air Fryer: was $179.99 now $99.99 at Best Buy
This Chefman air fryer, rated 4.5 out of 5 on Best Buy, has a lot going for it, namely dual baskets to cook two different items as well as the ability to sync both baskets to finish cooking at the same time. With $80 off for Black Friday, this fully-featured mid-range air fryer is almost in budget territory.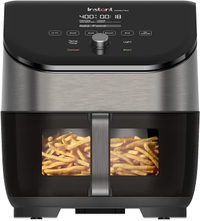 Instant Vortex Plus 6-Quart Air Fryer Oven: was $169.99, now $99.95 at Amazon
This air fryer is getting the biggest Black Friday Instant Pot deal ever on Amazon, dropping $70 in price, which is over 40% off the sticker price. That's a great deal for this 4.5 out of 5-rated air fryer which comes with a display window, six different functions, and Instant's EvenCrisp technology for even cooking.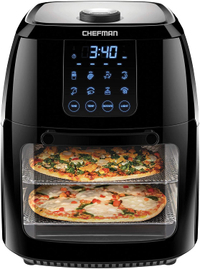 Chefman 6.3 Quart Digital Air Fryer+: was $149.99 now $107.27 at Amazon
The Chefman 6.3 Quart Air Fryer, which comes with 8 presets and a number of useful accessories, is getting 31% slashed off its price on Amazon. It might generally be a little pricey for an airfryer but it's well-loved as its 4.6 out of 5 rating on Amazon shows thanks to its generous capacity, multiple functions, and ability to tackle larger recipes like pizza.
Where can you still buy a Ninja air fryer?
If you do want that Ninja air fryer, there are some decent deals available if you're ok with paying a little more and not getting the dual-basket model. Here are some Ninja air fryer deals below, including a multicooker option that can pressure cook, bake, steam on top of air fry.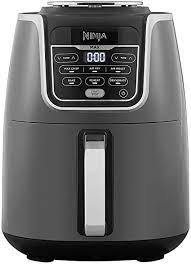 Ninja AF101 Air Fryer: was $129.99 now $99.95 at Amazon
Air fryers are always popular during the Black Friday deals event, and Amazon has this best-selling Ninja model on sale for $89, giving you a nice 23% discount. The four-quart air fryer has over 39,000 positive reviews on Amazon and can not only air fry but crisp, roast, reheat, and dehydrates food for quick and easy meals.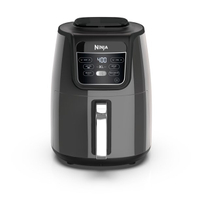 Ninja Air Fryer XL: was $119.00 now $84.00 at Walmart
If you're looking for an early Black Friday deal on an air fryer, Walmart has the Ninja XL on sale for just $84, saving you $35. Perfect for families, the Ninja air fryer features a 5.5-quart basket that allows you to cook up to three pounds of your favorite fried foods. This is the lowest price we've seen.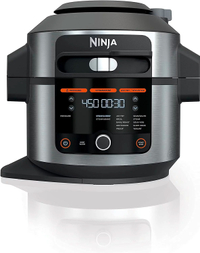 Ninja Foodi 6.5 Qt. 14-in-1 Pressure Cooker Steam Fryer: was $199.99 now $109.99 at Walmart
The Ninja Foodi pressure cooker does it all, and Walmart's Black Friday deals include this pressure cooker steam fryer from Ninja on sale for $109.99. The Ninja Foodi features 14 programmable cooking functions, including pressure cook, steam & crisp, steam & bake, air fry, broil, bake/roast, dehydrate, sear/saute, and steam.
Why are Ninja air fryers so popular?
Ninja air fryers have been one of the most popular countertop appliances to find and to have in 2022. We've been tracking their popularity and seen them come in stock and go back out again in front of our very eyes.
Having reviewed a number of Ninja air fryers, we've been consistently impressed by their ability to cook foods in half the time, saving money on energy and therefore answering the question that's on all of our minds: are air fryers worth it? They look super smart, have a good build quality and are easy to keep clean, with many parts being safe to put in the dishwasher, too.
As with the Ninja Foodi Max Dual Zone Air Fryer AF400UK, we found that the Twin Drawer was useful for cooking two food types at the same time during our review. The Max Crisp feature was also ideal for cooking various frozen foods, and the number of features in general was just as impressive, since the Ninja air fryers can do more than just air fryer; they can also bake, roast, rehydrate and more. Even the smaller Ninja Air Fryer Max XL can do more than just air fry, and it comes with the Max Crisp feature.
Consistent reliability is what you get with the Ninja air fryer, although they do come at an expense, so hopefully these equally fab alternatives will help to save you yet more money.
More Black Friday deals
Sign up to receive daily breaking news, reviews, opinion, analysis, deals and more from the world of tech.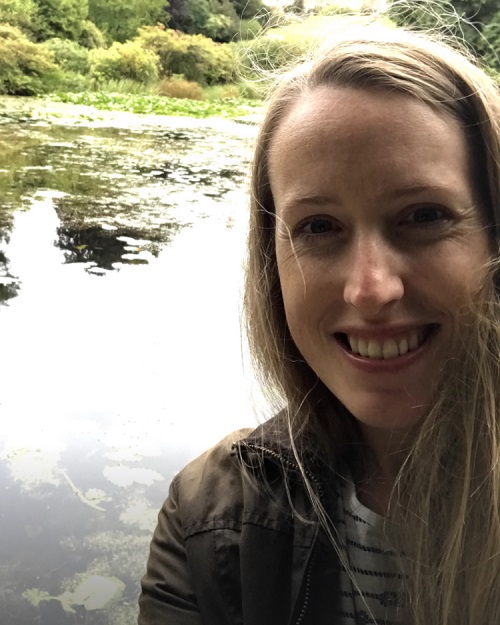 Jennifer Oksien is TechRadar's Homes Editor. Jennifer (Jenny) has over a decade of experience as a digital product writer specialising in appliances, smart tech and mattresses for some of the UKs leading retailers and magazine titles such as Real Homes, Ideal Home and Livingetc. Generally, you'll find her watching the latest Netflix series, digging around in the garden or attempting to make a cake that is edible.