Faster SSDs are finally coming, but your motherboard might not be ready
PCIe 5.0 is here, but it's going to change the way we build PCs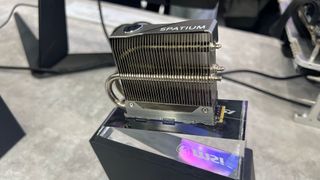 (Image credit: Future / John Loeffler)
One of the things I saw most at Computex 2023 was the number of PCIe 5.0 SSDs that were on display, all of which should be hitting the market in the next few months, and for a lot of gamers, their PC builds might not be ready to handle the cooling that you're going to need to use them effectively (or safely).
From MSI to Adata and XPG, and even Patriot memory, the number of PCIe 5.0 SSDs coming to market this year is incredible, offering incredible speeds that are double the fastest PCIe 4.0 SSDs like the Samsung 990 Pro.
But all that performance is coming at a cost of heat that needs to be dissipated, especially on the controller chip where most of the read/write operations originate.
Some of these controllers pull down 11W of power or more, which is way more than can be cooled ambiently inside a case, especially since a PCIe 5.0 SSD is sitting right next to the backplate of your graphics card, which needs to share the PCIe 5.0 lanes with the SSD.
This has lead to some interesting cooling configurations for these SSDs beyond just your typical heat sink.
MSI Spatium M570 Pro Frozr and Frozr+
The MSI Spatium M570 Pro Frozr and Frozr+ is MSI's latest PCIe 5.0 SSDs that are due later this year.
What makes these special is that they are possibly the fastest SSDs I've seen so far as Computex 2023, and also that both feature some very serious heatsinks, with the Frozr+ even integrating a fan into the heatsink.
This also means that the fan will require a power connector in order to run, and there are a finite number of connectors on your standard motherboard, so you'll need to consider that as well when if you decide to go with the active cooling route.
The fanless option is no joke though, with a pair of Frozr SSDs running on a Raid interface clearing 22,300 MB/s sequential read and 23,000 MB/s sequential write in CrystalDiskMark's SSD test, all with just a heat sink to cool it.
Patriot Viper PV553
Patriot Memory is predominantly a memory company, as its name suggests, but it also makes SSDs, and it has one of the most impressive SSDs of the entire show. The Patriot Viper PV553 is due out this year, and it doesn't just go with the typical heat sink or even a fan, but actually uses a frickin blower to cool the SSD controller.
According to a Patriot, this will help get up to 12,400 MB/s sequential read and 11,800 MB/s sequential write speeds, along with its external buffer memory size of 4GB DDR4 for a 2TB SSD, with capacities up to 4TB.
This will also require a power connection to the motherboard, so if make sure to leave one open in your build if you plan on grabbing this one later this year.
XPG Project NeonStorm
Probably the coolest PCIe 5.0 SSD I've seen is the XPG Project NeonStorm, which for right now is just a prototype, but XPG expects to bring it to market this year.
This watercooled SSD doesn't cycle the water the way a cooling loop does, but rather it uses an aluminum heat pipe in the center of a liquid filled chamber to draw heat from the SSD chip modules, which is then transfered to the pipe. From there, fans help bow the heat off the pipe for 20% better heat dissipation over non-watercooled SSDs, according to XPG parent company Adata.
The SSD will feature capacities up to 8TB and promises 14,000 MB/s sequential read and 12,000 MB/s sequential write performance. We haven't tested this ourselves or even seen a demo, but if true it promises to be the fastest consumer SSD on the market.
This will also require an additional power connector, and it remains to be seen how this SSD will fit in the case with a beefy GPU right next door, but needless to say, I'm very eager to try.
Sign up to receive daily breaking news, reviews, opinion, analysis, deals and more from the world of tech.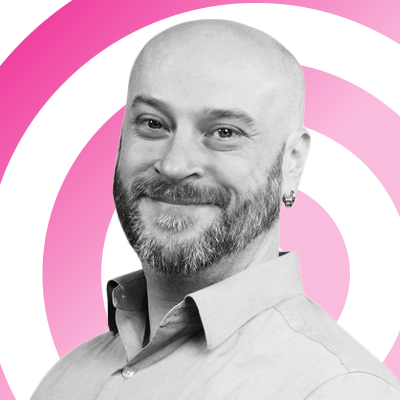 John (He/Him) is the Components Editor here at TechRadar and he is also a programmer, gamer, activist, and Brooklyn College alum currently living in Brooklyn, NY.
Named by the CTA as a CES 2020 Media Trailblazer for his science and technology reporting, John specializes in all areas of computer science, including industry news, hardware reviews, PC gaming, as well as general science writing and the social impact of the tech industry.
You can find him online on Threads @johnloeffler.
Currently playing: Baldur's Gate 3 (just like everyone else).