We have an exclusive broadband deal for TechRadar readers that could be perfect if you're after a new provider or package.
You can now get Sky's Superfast broadband for £25 per month (opens in new tab). If you sign up now, you'll be eligible for a free £80 gift card. However, this offer ends on 2 February, so you need to act now if you're interested.
The package itself is broadband-only and offers average speeds of 59Mbps. Much like the majority of Sky's broadband deals, it's an 18-month contract and it comes with a £19.95 setup fee. The offer is only available to new customers or existing Sky TV-only customers, so if you're currently a Sky Broadband customer then you might want to have a look at our best broadband deals page instead.
The four £80 gift cards you can choose from are:
M&S E-Gift Card
Sainsbury's Everyday Shopping Card
Tesco gift card
Giftcloud gift card
Our exclusive Sky Broadband deal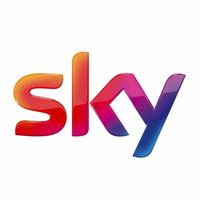 (opens in new tab)
Sky Superfast broadband | 18 months | £25 a month | Avg. speed 59Mbps | + £80 gift card (opens in new tab)
This exclusive deal from Sky Broadband gives average speeds of 59Mbps. This is perfect for small to medium households with high download and streaming demands. It's £25 a month on a 18-month contract, has setup fees of £19.95 and is for new broadband customers and existing Sky TV-only customers. If you sign up now you can choose from one of four free £80 gift cards, but hurry as this deal ends 2 February.
Why choose Sky Broadband?
Sky was once just known for its TV services, but it's now one of the UK's most popular broadband providers and it's quite easy to see why.
Unlike some other leading internet service providers, Sky has a good range of broadband speeds and is known for its secure and dependable connections. As such, Sky Broadband can be something that pretty much any size of household can make the most of, even those with high download, streaming or online gaming demands.
Sky Broadband also tends to score well for its customer services and is also known to provide loyalty bonuses for long-term customers - such as its Sky VIP programme.
Arguably most significantly though, is the fact you can easily upgrade and add on Sky TV bundles that you can also tailor to suit your viewing preferences. This comes alongside a lot of great tech, support and Wi-Fi boosting options - which you can find out more about here on our Sky Broadband deals page.
What other broadband options are available from Sky?
As mentioned above, Sky Broadband is available in a variety of download speeds and currently you can get the following with unlimited usage:
Essential Plus – average speed 11Mbps
Superfast 35 – average speed 35Mbps
Superfast - average speed 59Mbps
Ultrafast - average speed 145Mbps
Ultrafast Plus - average speed 500Mbps
Gigafast - average speed 900Mbps
However, if you want to see what else is currently available on the market, be sure to check out our best broadband deals to see the latest offers from other popular providers. Feel free to also enter your postcode into the widget below to find out what's on offer in your area:
Loading...