If you're a TechRadar reader who's looking for a new broadband package, we have an exclusive broadband deal that could be just what you're after.
Right now you can get BT's Full Fibre 2 broadband (74Mbps) on a 24-month contract for £29.99 per month (opens in new tab). This is down from the usual price of £33.99 per month and you also don't have to pay any upfront fees. Plus, as an added bonus, the delivery on your BT Smart Hub is free. To top if off, if you sign up as a new customer, you can get a £100 BT Reward Card as well.
Thanks to its speedy 74Mbps average speeds and BT's dependable Openreach broadband connections, the provider claims you can 'stream, game and download in HD' on several devices at once. As such, it's a great choice for any families living in small to medium-sized properties.
If you choose this deal then you can also discover plenty of extras and add-ons. These will add to your monthly bill but you can choose from:
Adding BT TV or BT Sport from an extra £10 a month
Upgrading to BT's 'Complete WiFi' for reliable WiFi in all rooms in your home
Getting the latest 'Smart Hub 2' router
Adding 'Hybrid Connect' for added connection security
Requesting a BT 'Home Tech Expert' to set up your new broadband
Whether you choose to add any of these is of course up to you, but if you're a new customer you will receive the £100 BT Reward Card. The card comes preloaded with the money and can be spent anywhere that accepts Mastercard. This can be claimed once your broadband is up and running.
Your eligibility for this package will depend on your access to the Openreach network, but you can check this directly with BT. Lastly, if you want to see what other deals BT has available, or if you're in the market for something faster or cheaper, be sure to head over to our best broadband deals page, as this can show you what's available right now.
OUR BT BROADBAND DEAL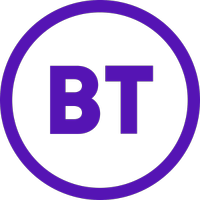 (opens in new tab)
BT's Full Fibre 2 broadband | 74Mbps average speeds | 24-month contract | £29.99/month | no upfront fees | £100 BT Reward Card (opens in new tab)
This exclusive deal can see you get BT's popular Full Fibre 2 broadband for just £29.99 per month, with no upfront costs, on a 24-month contract. This is down from the usual price of £33.99 a month and any new customers can get a £100 BT Reward Card once their broadband has been setup. With its dependable connection and fast speeds, it's a top choice for small to medium households with high downloading and streaming demands. You can also customise your package if you want to, and right now you could add BT TV or BT Sport from only £10 extra a month.
What other reasons are there to choose BT Broadband?
Alongside its great choice of broadband and tv bundles, there are many other reasons why BT is the provider of choice for millions of UK customers.
It offers secure and dependable broadband connectivity on its Openreach network and it scores well on review sites for its customer services. The latest Ofcom data (opens in new tab) gave BT an 86% customer satisfaction rate, which was the joint-second best score across the market.
As we've already mentioned earlier, you can also get lots of great tech, such as its class-leading Smart Hubs. A few other notable benefits include its broadband antivirus protection and the use of millions of WiFi hotspots across the country.
BT is also known for its wide choice of broadband speeds. A quick look through our guide to the best BT broadband deals will show you that it has everything from slower ADSL speeds of 10Mbps, through to ultrafast 900Mbps connections. This means it can cover the needs of homes and businesses of all sizes.
Where BT perhaps falls down is that it's often not found on the cheaper end of the market and its broadband contracts aren't as flexible as others. So, if affordability is a big factor for you, it might be worth looking at our cheap broadband deals page or entering your postcode in our widget below to list the best deals in your area.
Loading...