Comcast's new phone service lets you change how you pay every month
The cable/internet giant introduces Xfinity Mobile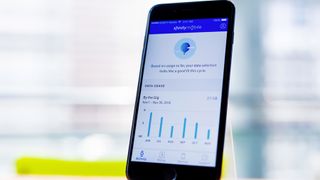 (Image credit: Comcast)
After teasing it was going to join the mobile carrier game this past fall, Comcast's take on wireless service is here in the form of Xfinity Mobile.
Announced today, Xfinity Mobile takes a note from Google's Project Fi, hooking up customers to a massive network of 16 million Comcast Wi-Fi hot spots that provides internet coverage on the go.
Xfinity Mobile relies on Verizon's network for the 4G LTE cellular backbone of its service, as part of a mobile virtual network operator (MVNO) agreement between the two companies.
Comcast sells Xfinity Mobile as a wireless "with the internet and data at the center of the experience," with the service offering two interchangeable plans that either let customers buy unlimited data per month, or pay as they go.
Introducing Xfinity Mobile: combining America's largest, most reliable 4G LTE network and the largest Wi-Fi Network. https://t.co/OmtDvKuqhLApril 6, 2017
Regardless of which plan customers go with, Xfinity Mobile allows Xfinity Internet users to activate up to five lines without paying line access fees.
These lines are also eligible for unlimited talk and text, with the first 100MB of shared 4G LTE data provided at no additional cost.
As one can imagine, 100MB is small potatoes in the age of streaming data, so the first plan offered is the "Unlimited" package, which allows up to five lines to use as much data as they'd like for the cost of $65 per line, or $45 per line for customers on Comcast's high-end Xfinity X1 packages.
The second is the "By the Gig" plan, which charges $12 per gigabyte used across the entire account — not just each line. Comcast believes this plan is the cheaper alternative for most, as it claims that 70% of US mobile customers consume less than 5GB a month.
Comcast adds that customers can mix-and-match plans per family member, and that users can switch what plans work for them each month without penalties — a move we feel is a step in the right direction, given Comcast's notoriously poor reputation for customer satisfaction.
Sign up to receive daily breaking news, reviews, opinion, analysis, deals and more from the world of tech.
Parker Wilhelm is a freelance writer for TechRadar. He likes to tinker in Photoshop and talk people's ears off about Persona 4.