Welcome to our pick of the best workgroup printers. These printers are essential additions to any modern office, especially busy ones were numerous PCs need to use the printer throughout the day.
Sure, many of the best printers now come with network connectivity, but they can really only handle a few devices connected to them at a time. The best workgroup printers, however, are much more powerful, with on-board memory to store jobs as they are queued, which makes them excellent purchases for busy and growing offices.
Having a decent amount of RAM, and a fast processor, means they can handle even the most demanding of workloads throughout the day.
Of course, because they are best suited to busy offices, they also need to be able to handle printing out large numbers of documents every month as well. So, speed is important, as well as large trays to hold paper, and they need to be able to offer top-notch print quality as well.
All the best workgroup printers will have network connections, either wired via Ethernet or Wi-Fi (or preferably both for maximum flexibility).
So, read on for our pick of the best workgroup printers, and let our built-in price comparison tool help find you the best deals as well.

This compact multifunction laser printer is a rugged and hardworking device. With its steel frame construction and robust security features, it would serve well as a shared workgroup printer in a small, but busy office. It might lack the more refined features such as duplex scanning or an NFC module, but it does have a touchscreen interface which will reduce the time spent standing in front of it. More importantly, it prints quickly and very well at high volumes. Lexmark suggests a maximum monthly duty cycle of 50,000 pages. It is not especially cheap to buy, or run, but we found the Lexmark MC3326i to be a very reliable workhorse.
Read the full review: Lexmark MC3326i (opens in new tab)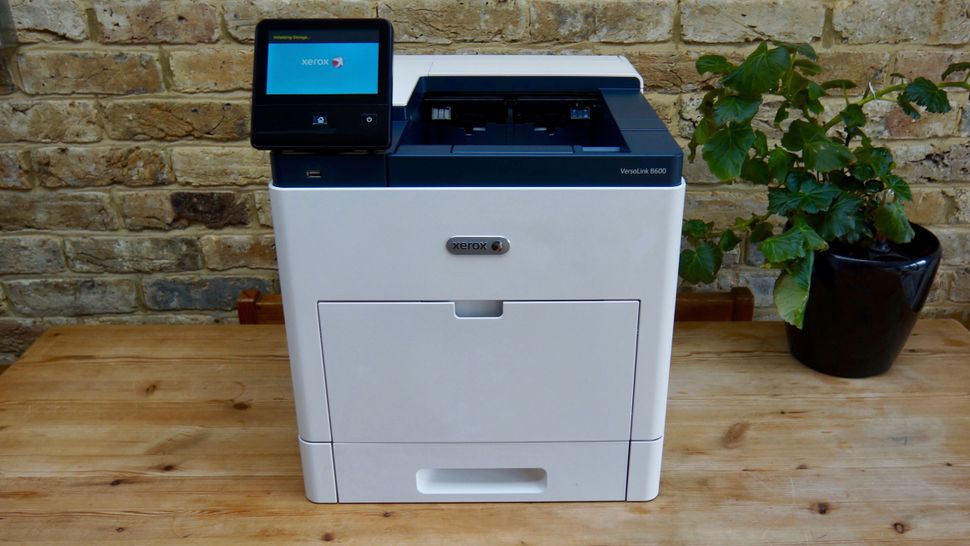 With a print speed of 55 pages per minute and room for a whole ream of paper on board, this compact device can keep a large work group printing continuously. While the initial outlay for this monochrome device is high, its running costs are impressively low, so you should find you save money in the long run. Although it only prints in black and white, the print quality is superb.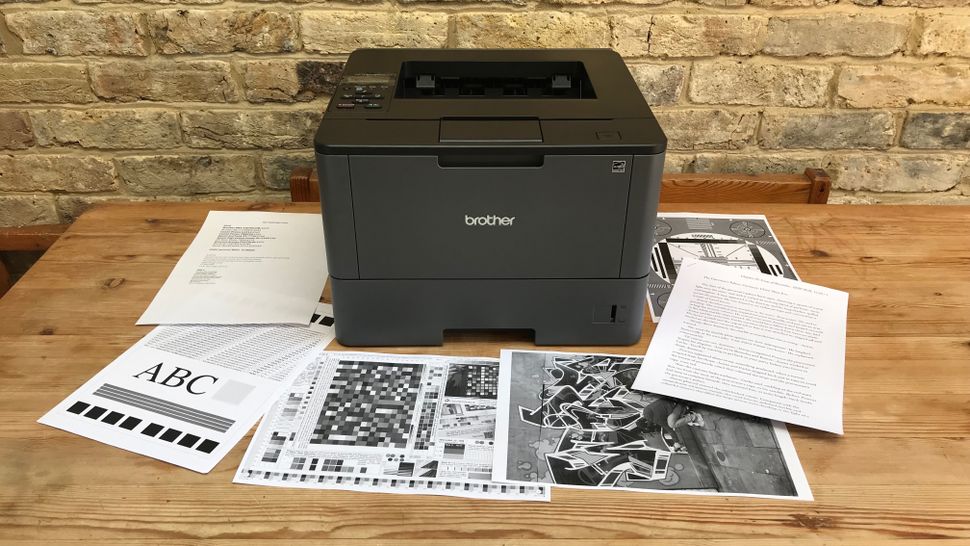 Who says a workgroup printer has to be big and bulky? The Brother HL-L5100DN is a compact printer, but don't be put off – this little workgroup printer can handle plenty of jobs, with a high print speed and large paper capacity. It does lack some features, however, such as Wi-Fi, so you'll need to make sure you can plug it in to your wired network. But for small offices where space is a premium, this is one of the best workgroup printers you can buy – and it's pretty cheap to run as well!
Read the full review: Brother HL-L5100DN
Kyocera's ECOSYS products are invariably well-built using components that are designed to last and that's essential for a workgroup printer that could be printing flat out on a shared network. The Kyocera ECOSYS P2040dw is a fairly compact desktop design, with room for 250 sheets of A4 paper in its main tray and enough toner in the box to print 3,600 pages. It prints quickly at 40 pages per minute and it can do so at a higher resolution than most mono laser printers. There's no touchscreen interface, sadly, but in all other respects this modest laser printer punches well above its weight and would suit any busy SMB (small and medium-sized business).
Read the full review: Kyocera ECOSYS P2040dw (opens in new tab)
As the Enterprise in the model mane suggests, this print-only device is aimed at the office, and in many ways it is the ideal workgroup printer. It's a laser, so it prints quickly (up to 38ppm in black and white) and efficiently. It has some of the strongest security features of any printer and it has a large tilting touchscreen interface to minimize the time spent managing jobs at the printer. It has both dual-band Wi-Fi and an Ethernet port for networking with multiple computers and there's room for a reasonable amount of paper. If 250-sheets isn't enough, you can always expand on that by adding optional paper tray units as your company grows. It even has an NFC module built in so that individual users can pull down sensitive print jobs using their own NFC device.
(opens in new tab)
The Ricoh SP 3710DN is compact, but feature-rich laser printer that's well suited to a small business with high volume print demands. There's plenty of room for paper in the main tray and enough toner for 7,000 pages, so it will keep printing with minimal downtime. The print rate is fast at 32 pages per minute, which will suit a shared office situation. It also prints securely with a feature called Locked Print holding sensitive print jobs until you authenticate at the device when you're ready to pick up your documents. You can use the inbuilt NFC tag to do this by simply touching the printer with your smartphone.
The Oki C650 claims to be the world's smallest high performance color printer cramming every conceivable feature into a unit that could quite easily sit on your desk. The maximum duty cycle recommended for this model is a staggering 100,000 pages per month, so if you have a small office and very heavy print demands, this hardworking laser will serve you well. It can duplex print of course and turn out pages in mono, or color at a fair clip, but it can also print banners up to 3.5 meters long. It has an Ethernet port for networking within a workgroup and NFC for when you need to collect private print jobs at the printer by touching your NFC-enable smartphone. This an expensive and uncompromising printer suitable for serious workgroups.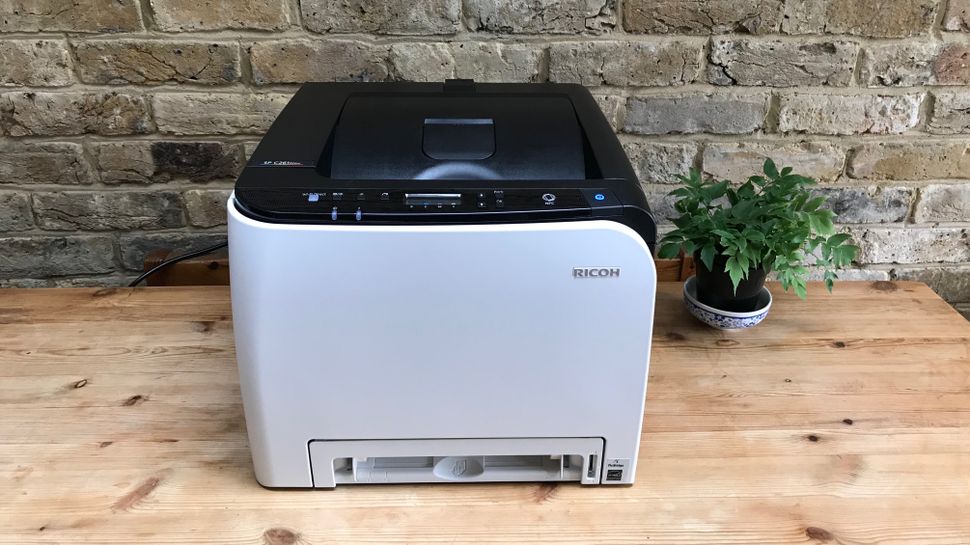 Ricoh's colour printer comes with the essential features, such as Wi-Fi connectivity, duplex mode and secure printing built in, which makes it an ideal workgroup printer. Speed isn't the fastest, nor is the 250 sheet capacity the largest, but print quality if fantastic – and don't forget this printer will print in both mono and color.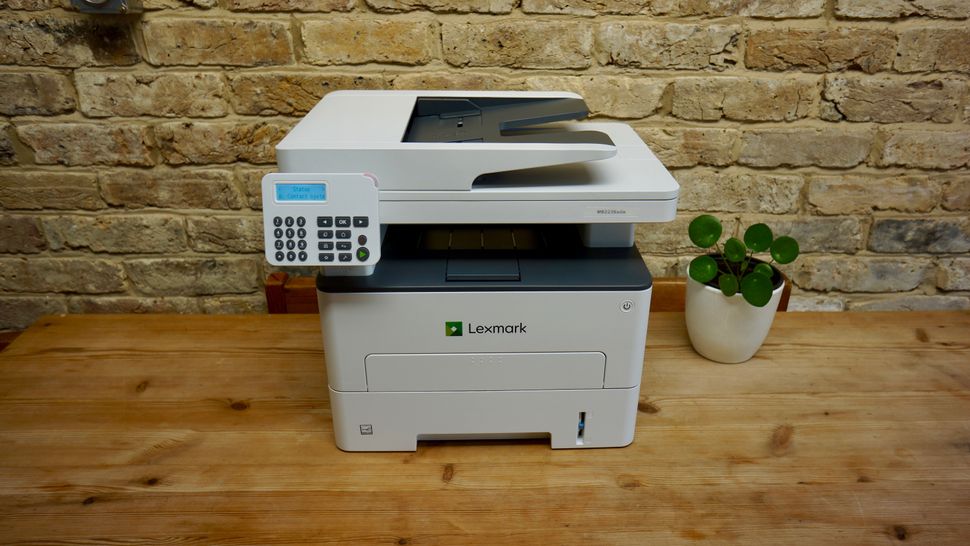 If you need an all-in-one device to serve a small workgroup in a small office, this inexpensive laser printer makes a lot of sense. If it looks a little top-heavy, that's because the impressively small footprint isn't much larger than a sheet of A4. But that doesn't stop it from swallowing 250 sheets of paper and offering an automatic document feeder that can hold 50 more. Lexmark includes enough black toner for a somewhat stingy 700 monochrome prints, but high capacity replacements are available that can print 6,000 pages. With duplex printing, Wi-Fi and security features included, it can do nearly everything a much more expensive MFD can.
This utilitarian beige box is able to churn out a whole ream of crisp color prints at a rapid, reliable and economical rate, making it the ideal workgroup printer. There's room for 500 sheets of A4 in the main tray and another 100 in the multipurpose tray, but you can boost this to 2,100 pages by adding further accessories. Kyocera generously includes enough toner for 5,000 color pages or 6,000 black and white. Even higher capacity cartridges are available making this rather expensive printer one of the most affordable to run.