Apple planned to add color to AirPods –and I wish it had
The original AirPods design was decidedly un-boring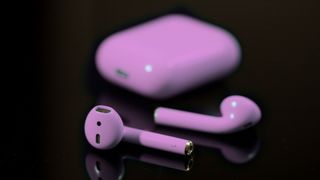 (Image credit: Future)
Apple had originally planned to sell AirPods in a variety of color options beyond the white that's been standard for the company's wireless earbuds since the first AirPods version shipped back in 2016.
That news arrives through images shared by Apple collector @KostuamiSan on Twitter (via AppleInsider), which show a beige-hued AirPods case along with blue-tinted buds. According to the Twitter post, the company had plans to release Pink, ProductRED, Purple, Black, and Blonde AirPods, and the colors were to correspond with options for the iPhone 7 – another scheme that was ultimately cancelled.
Apple used to release color version of 1st gen AirPods, they planned to make Pink, ProductRED, Purple, Black, Blonde.Reason of that: they wanted to match the color with iPhone 7. (Purple version of iPhone 7 cancelled at last)And it's been cancelled. #appleinternal #Apple pic.twitter.com/AaQqrJZbSrMay 30, 2023
Unlike many of the other entries on our best wireless earbuds list, Apple's AirPods have never been offered in an option other than white. Granted, the company has rarely strayed outside of its color comfort zone when it comes to portable devices, though its AirPods Max over-ear wireless headphones are offered in silver, gray, green, pink, and blue hues.
In a Twitter thread for the post, @KostuamiSan further stated that "[Apple] hasn't cancelled until DVT or PVT Stage, which means they didn't cancel the plan until they were close to the launch." DVT and PVT are acronyms for Design Validation Testing and Product Validation Test, respectively, which means the AirPods color options came very close to being included in the final production run before the decision was made to cancel.
Opinion: AirPods in an expanded color range was a good idea then, and it's a good idea now
While we had an overall positive take in our review of the original AirPods, we commented on how they "don't feel fashionable in the way Apple's products have in the past." I'm going to up the ante on that statement and say the original AirPods are some of the oddest-looking devices ever to emerge from Apple's design labs, and their in-your-face whiteness only made them look more awkward.
As an AirPods Pro 2 user, I'm always taken aback at how silly Apple's earbuds look when I catch a glimpse of myself in a mirror or window, though I can take comfort in the fact that the AirPods Pro 2 have a less aggressively strange design than the original. If a range of color options had been available when I first got them, white would not have been my choice. I don't think Pink, ProductRED, or Purple would have been either, but I'd certainly go for a more toned-down color option like the ones provided for the AirPods Max.
Even inexpensive wireless earbuds like the JLab Go Air Tones manage to provide color options beyond basic white or black. In that specific case, JLab partnered with Orly Color Labs to create seven earbud hue options that would blend in with a range of skin tones, which is impressive when you consider that the Go Air Tones only cost $20/£20/€25 (around AU$41).
The Beats Studio Buds is a pricier wireless earbuds option that also comes in a range of colors, including flashy hues like Ocean Blue and Beats Red. Beats recently released the Beats Studio Buds Plus, and while the new earbuds are limited to black/gold, ivory, and transparent options, each has a tasteful, stylish look, with transparent being a particularly adventurous take.
Is the future forever white for Apple's AirPods earbuds? The fact that the company at one point came close to releasing AirPods in a range of colors, only to backtrack at the last minute, makes me fear that's the case. Apple really needs to look to its Beats corporate brother for design inspiration. Otherwise, future iterations of its otherwise great wireless earbuds will continue to be hopelessly bland.
Sign up for Black Friday email alerts!
Get the hottest deals available in your inbox plus news, reviews, opinion, analysis and more from the TechRadar team.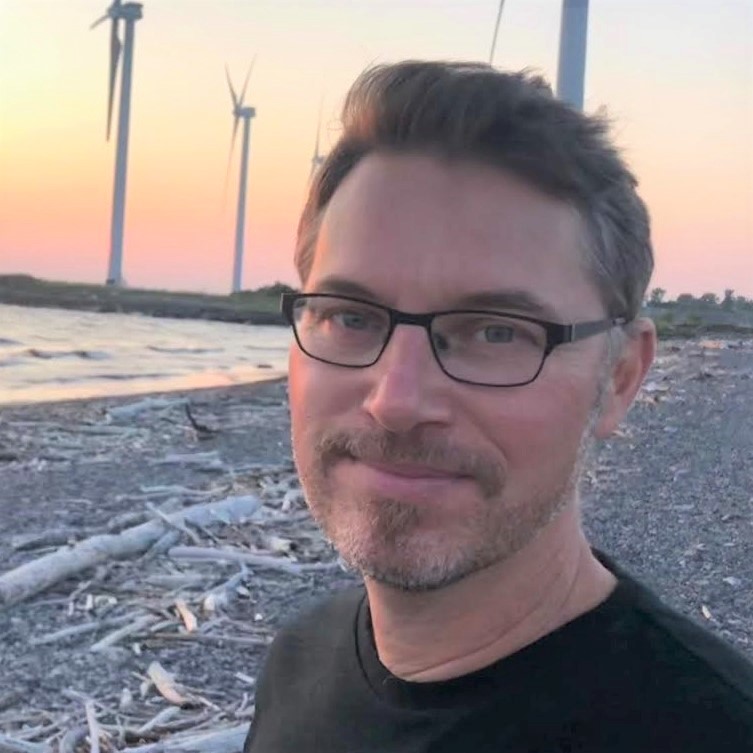 Senior Editor Home Entertainment, US
Al Griffin has been writing about and reviewing A/V tech since the days LaserDiscs roamed the earth, and was previously the editor of Sound & Vision magazine.
When not reviewing the latest and greatest gear or watching movies at home, he can usually be found out and about on a bike.