Amazon now lets you pay at real-life stores using just your account info
Only at select TGI Friday's right now, however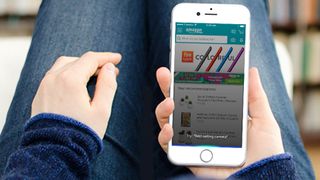 (Image credit: Amazon)
Amazon may already be the go-to for online shopping, but the retail giant looks as though it wants to be a bigger part of your spending habits — even when shopping offline.
Amazon has begun rolling out Amazon Pay Places, a new feature that allows Amazon customers to make and purchase orders at brick-and-mortar establishments, according to TechCrunch.
The system is sort-of an extension of Amazon Pay, which is akin to PayPal by allowing online retailers to accept payments though customers' Amazon accounts.
Rather than internet stores, however, Amazon Pay Places uses customer's payment credentials at real-life locations, similar to mobile payment services like Apple Pay and Samsung Pay.
Who wants mozzarella sticks?
Though available starting today, Amazon's new payment system is still in its relative infancy.
At the time of writing, ordering via Amazon Pay Places is only available at select, US-based TGI Friday's restaurants in Boston, Philadelphia, Baltimore, Washington D.C., Richmond, Virginia and Wilkes-Barre, Pennsylvania.
For those on the East Coast just dying for franchise-quality pub food, Amazon Pay Places can be accessed via Amazon's mobile app, under "Programs & Features" in the menu.
As for if (or, more likely, when) Amazon expands its new feature out to more businesses, we'll just have to wait and see. That said, the move to physical stores shouldn't surprise many — the company's bold $13.7 billion purchase of Whole Foods last month is no small sign that Amazon wants to be just as much an in-person shopping hub as it is an online one.
Sign up to receive daily breaking news, reviews, opinion, analysis, deals and more from the world of tech.
Parker Wilhelm is a freelance writer for TechRadar. He likes to tinker in Photoshop and talk people's ears off about Persona 4.