Update: There's still time to have an Amazon Echo shipped before Mother's Day! You'll need to hurry as the cut-off time to arrive on Saturday, is counting down, but it's not too late. Head over to Amazon to save $30 on the Amazon Echo, now priced at $149.99.
Amazon's Kindles and Fire HD 8 tablet won't arrive until after Mother's Day, though the deals on these devices and associated bundles are active until Saturday at 9pm PT, if a belated Mother's Day gift won't make mom mad. Of course, you can always nab one for yourself, too.
Read on for all the deals!
Mother's Day is on Sunday, May 14, and if you want to get your mom, grandma, significant other or any special woman in your life more than just a Hallmark card, keep reading.
Amazon is running a number of deals on some of its top tech over the next week, giving you plenty of great gift ideas to choose from. And hey, mom's earned it: she had to raise you, right?
These special offers are available right now and end at 9pm PT on Saturday, May 13, so do a little perusing, pick your gift, and have it shipped before you can say, "Happy Mother's Day!"
Amazon Echo deal for Mother's Day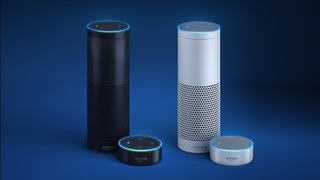 First up is a deal on Amazon Echo, Amazon's best selling home audio speaker.
Normally priced at $179.99, Amazon is taking $30 off from 5/6 through 5/13. You'll only pay $149.99 for the Alexa digital assistant-enabled Echo, which features a sleek design and AI smarts.
Amazon Echo can go anywhere in the house, playing music, podcasts and audio books from its omni-directional speakers, providing updates on news, weather, and calendar alerts, and answering just about any question thrown its way.
Echo will also control other smart devices in the home, and it's constantly getting more intelligent as it goes. Our Amazon Echo review has much more on the smart speaker, or you can head straight to Amazon to scoop one up now.
Amazon Kindle deals for Mother's Day
'Amazon Kindle' is basically synonymous with 'ereader', and this Mother's Day, the 6-inch slates are also synonymous with 'savings'.
Amazon is knocking $20 off the price of all of its e-readers: the standard Kindle now costs $59.99, the Kindle Paperwhite is now $99.99 and the Kindle Voyage is just $179.99. All of these include Special Offers.
Special Offers, by the way, are sponsored content that appear as screensavers when an Amazon device is in sleep mode. You typically pay more for devices that don't have them.
The recently redesigned Kindle is thinner and lighter than its predecessor, and coupled with a lower price, it's the best affordable ereader on the market.
The Kindle Paperwhite and Kindle Voyage offer sharper screens and Wi-Fi, and with these Mother's Day discounts, there's probably no better time to buy one.
Of course, Amazon's top-of-the-line ereader won't be left out: you can purchase the with Special Offers this week, a savings of $50.
Amazon Kindle bundle deals for Mother's Day
Amazon also has several Amazon Kindle bundle deals this Mother's Day:
The , a big drop from $124.98. This bundle doesn't come with sponsored content and is designed to encourage reading (and with no backlight, help put the kiddos to bed). It also includes a two-year guarantee to replace a broken device and features a blue cover.
The for the next week, down from its normal price of $129.97 with Special Offers. In addition to a $35 discount, you also net a Kindle cover (normally $29.99) and Power Adapter (normally $19.99).
Keeping with the theme, the Kindle Paperwhite Essentials Bundle is now $139.97 with Special Offers, a savings of $40. The bundle includes an Amazon Leather cover (normally $39.99) and a Power Adapter (normally $19.99).
Last but not least, Amazon is offering a Kindle Voyage Essentials Bundle for $234.97 with Special Offers, letting you keep $45 in your pocket . The bundle includes the Voyage, an Amazon Leather cover (normally $59.99) and a Power Adapter (normally $19.99).
Amazon Fire HD 8 tablet deal for Mother's Day
Thinking of gifting a tablet for Mother's Day? Check out the Amazon Fire HD 8, which is normally $89.99 with Special Offers but Amazon now has for $64.99.
That's a $25 savings on an 8-inch tablet that features up to 12 hours of battery life, 16GB of storage, and, as we found in our review, is one of the better budget tablets for playing games and using other applications.
The Fire HD 8 price was already nearly unbeatable compared to the competition, but this Mother's Day deal definitely makes it a tablet worth checking out.
Amazon Dash Button deals for Mother's Day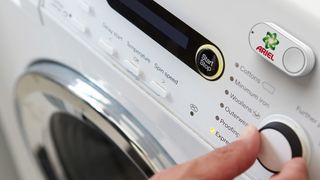 Amazon also has a Mother's Day discount on its Dash Buttons, allowing for simple one-click ordering for a host of popular products – no more slogging to the store!
Normally $4.99, an . The deal also includes a $4.99 credit on the first press. Limited to three per order, and the savings expire at 11:45pm PT on 5/16.