Where to find the best Black Friday mattress sales 2023: A-Z of the top offers
Our A-Z guide of 2023's best Black Friday mattress sales, from Amazon to Zoma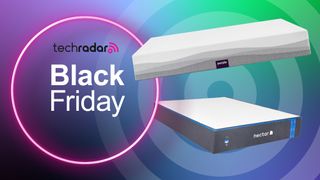 (Image credit: Future / Purple / Nectar)
Want to make the most of this Black Friday by saving big on a new mattress? The best Black Friday mattress deals are here, and they're bringing with them some mega discounts. All our favorite best mattress brands have gotten in on the action, and these are some of the best savings we've seen throughout the year.
A mattress is an investment item, but it's one that's worth the money. We spend roughly one third of our lives in bed, so you need a mattress that can suit your sleep style. A good mattress means better sleep, which can help you feel better in both your body and your mind. And there's no better time to buy than Black Friday. Worried you won't find the right mattress for you? Most brands offer a risk-free sleep trial, so you can test it out before you commit.
Our guide to the biggest Black Friday mattress sales includes all the best US sleep brands. We've covered everything from memory foam to hybrid, latex to innerspring, and even a few smart mattresses. Browse through our alphabetical guide to get a feel for all the different offers, or use the navigation menu at the side of the page to quickly jump to the deal you're looking for. Let's dive in and explore all the best Black Friday mattress sales we can find...
Black Friday mattress sales: A
Cyber Monday mattress sales: B-C
Cyber Monday mattress sales: D-L
Cyber Monday mattress sales: M-O
Cyber Monday mattress sales: P-S
Cyber Monday mattress sales: T-Z