Where to buy Nvidia RTX 3080 Ti: find stock here
Where you can grab Nvidia's latest GPU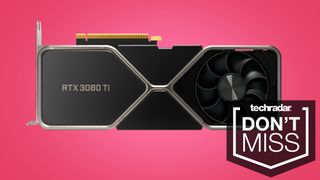 (Image credit: Future)
The Nvidia GeForce RTX 3080 Ti offered a tidy upgrade in performance over the RTX 3080, and since it launched in the middle of the inventory shortage fiasco, there may have been some hope that it would find away to avoid the same turmoil the RTX 3080 found itself in. Sadly, that's been far from the case.
The RTX 3080 Ti is just about as hard to get as the RTX 3080, and the prices sellers are charging for the card come with a similarly steep markup compared to the price of a Founders Edition model. That said, it hasn't been quite as over-the-top lately. We've seen a number of RTX 3080 Ti units available that aren't getting the same 2X mark-up. You can find a handful of compelling options available from Overclockers and CCL in the UK, so you'll want to act quick on those. Scan also has a slightly more expensive option. Amazon and Newegg have some pricier models available in the US.
Some of the high prices can making buying a pre-built gaming PC a bit more appealing. Where you'll see the RTX 3080 Ti selling for over $2000 on Amazon, Micro Center has a full gaming PC available for $3000, and the extra components it adds on top of the RTX 3080 Ti are nothing to sneer at. If you still want to hold out for a better deal, stay tuned here as we'll continue to update this page with any inventory we find.
Nvidia RTX 3080 Ti stock: try these retailers
We'll keep this page updated as stock comes in (and sells out), so hopefully you'll be able to get hold of an RTX 3080 Ti at some point. If you want to try your luck at the more powerful card, we show you where to buy the RTX 3090 as well.
The latest Nvidia RTX 3080 Ti deals available now
We'll list all the latest Nvidia RTX 3080 Ti stock below as soon as the GPUs come back into stock. Our automatic price comparison tool will also highlight the best deals as they go live as well.
Where to buy RTX 3080 Ti in the US
The RTX 3080 Ti sold out incredibly quickly (as anticipated from previous cards in the Ampere line). We've compiled a list below of US-based retailers that should stock the highly anticipated GPU. We'll keep you updated when we get information regarding restocks to the best of our ability.

Nvidia RTX 3080 Ti deals at Best Buy
Best Buy only listed the Founders Edition model of the RTX 3080 Ti, but that sold out quickly just as we anticipated. Fingers crossed that other third-party variants make an appearance.
Where to buy RTX 3080 Ti in the UK
The Nvidia RTX 3080 Ti will hit the shelves on June 3, so keep your wallet and clicking fingers ready to add one of these new GPUs to your basket before they sell out.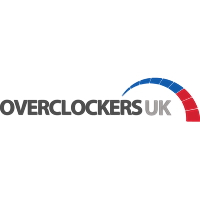 Nvidia RTX 3080 Ti stock at Overclockers
Overclockers UK is a great site for buying components. A surprising number of different models are also available without too absurd of markups, like this one for £1,379 You might want to act quick on these.
Can't get an RTX 3080 Ti? Here are some more great graphics card deals:
Category
Back to Components
Brand
RAM
Storage Size
Screen Size
Colour
Graphics Card
Condition
Price
Sign up to receive daily breaking news, reviews, opinion, analysis, deals and more from the world of tech.
Jess is a former TechRadar Computing writer, where she covered all aspects of Mac and PC hardware, including PC gaming and peripherals. She has been interviewed as an industry expert for the BBC, and while her educational background was in prosthetics and model-making, her true love is in tech and she has built numerous desktop computers over the last 10 years for gaming and content creation. Jess is now a journalist at The Verge.