The best refurbished iPad, MacBook and Apple Watch deals in September 2023
Shop all the latest refurbished Apple deals - iPads, MacBooks and Apple Watches for less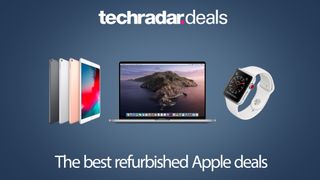 (Image credit: Future)
Refurbished Apple products are available this week and we've got a full list just down below of what's on offer. We are, however, seeing stock levels in a state of flux right now with prices changing weekly. If you're looking for a cheap refurbished MacBook, iPad, or Apple Watch deal then it might be wiser to hold off and pick up a brand new model directly from the Apple Store or from the major retailers - these are only slightly more expensive currently.
If you do go refurbished, at the Apple store you'll find a range of devices available with excellent warranties, new cases, and all the cables you'd usually pick up with a new model. We're rounding up some of the latest Apple refurbished deals from other retailers around the web further below as well, so you'll get a full picture of what's available. It's also worth keeping an eye out on new prices alongside these sales right now as well, as sometimes you might find a brand new product for cheap.
When shopping for Apple refurbished products, you'll want to take notice of the retailer's rating system. It can tell you a lot about the condition of the product you're picking up - whether it's pretty much brand new, or if you can expect a few surface nicks here and there.
More often than not, you're picking up a second-hand product which means you may find a few scratches or corner bumps that have brought the price down, but if you're looking for the cheapest way to pick up these expensive products you may not mind some wear and tear.
We've been scouring the web for the cheapest Apple refurbished iPads, MacBooks and Apple Watches to bring you the best prices from retailers you can trust. Plus, we've even got some handy hints for shopping Apple refurbished further down the page.
The best Apple refurbished iPad deals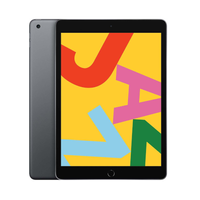 Apple refurbished iPad deals | From $359 at Apple
There are some powerful models available through Apple's own refurbishment program right now, which means you can pick up an iPad with some turbo-powered specs for less. As with all Apple refurbished deals, each tablet comes with a new battery and outer shell as well as all the cables you'll need and the same 1 year warranty as any other purchase.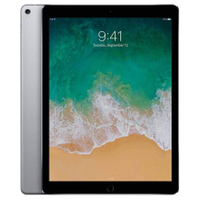 Refurbished iPad Pro 9.7-inch | 128GB | WiFi | Space Gray | $329.95 at Amazon
If you're looking for the iPad Pro name, but don't want to break the bank with one of the newer models, this refurbished offer from Amazon brings a decent A9X processor, 128GB of storage and 2GB of RAM to the party. Buying this deal directly from Amazon's official renewed store ensures you won't regret your purchase, with over 73% of users providing 5 star feedback.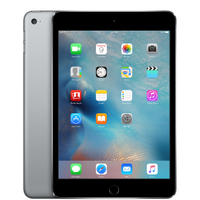 Refurbished iPad Air 3 | 64GB | WiFi | Space Gray | $499 $419 at Apple
This iPad Air 3 is refurbished by Apple themselves and receives an $80 discount this week. That means you're getting the standard one year Apple warranty on this purchase as well as all manuals and accessories and a brand new battery and outer shell to boot. The Air 3 in question has 64GB of storage to offer that will be able to handle a wide range of apps, downloads and multi-tasking.

The best Apple refurbished MacBook deals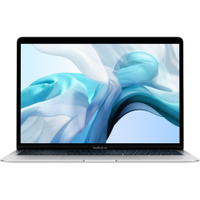 Apple refurbished MacBook deals | From $849 at Apple
Save $200 on your refurbished MacBook deal at Apple, and you'll pick up a fantastic recent release for less. Not only that, but Apple also offers a one year warranty on these MacBooks as well as a rigorous refurbishment process. There's a whole range of MacBooks, Airs, and Pros available, so all users are catered for here.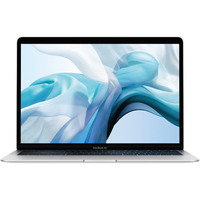 Refurbished MacBook Air | 13-inch late-2018 | $849 at Amazon
This 13-inch 2018 refurbished MacBook Air is even cheaper this week at Amazon, meaning you can pick up a 128GB SSD laptop with an 8th generation i5 processor for just $849. Amazon has this refurbished MacBook Air on sale direct, which means you're getting the 90-day guarantee to keep everything worry-free.

The best refurbished Apple Watch deals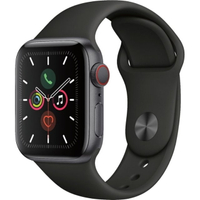 Refurbished Apple Watch deals | From $279 at Apple
These are some of the more powerful Apple Watch models available on the market, but you're still paying a fair price by picking up a refurbished one. Apple offers the same one year warranty on their Apple Watch deals as well, so you can rest assured your purchase is covered.

Where to shop for the best Apple refurbished deals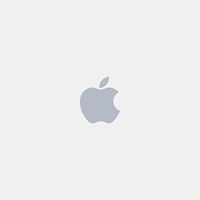 Apple Certified Refurbished
You may pay a little more than other retailers, but you're getting a standard year's warranty as well as a new casing and battery in most cases.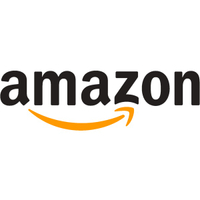 Amazon Renewed
Amazon operate an Amazon Renewed scheme, in which each product is thoroughly tested to be working and looking like new before being given an extra 90 day guarantee.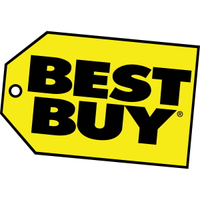 Best Buy
Best Buy operate a Geek Squad refurbishment program which offers full re-certification of a range of devices and products. This is a dedicated refurbishment service that works under Best Buy directly.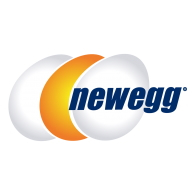 Newegg
Newegg offer most of their refurbished Apple products through an external seller marketplace, though you can check review scores and ratings easily from the product page. Newegg also offer refurbished iPads, MacBooks and Apple Watches direct, meaning you can purchase from them individually as well.

Why buy refurbished Apple products?
If you've been shopping for a laptop, tablet, or smartwatch over the last few years, you'll know that the Apple tax is real. Apple offers luxury products at a premium price tag, and yet it always seems like everyone has the latest model. Refurbished Apple products do away with these luxury price tags, for the most part. By sacrificing the chance of a few cosmetic scratches, you can save yourself hundreds of dollars, and as long as you know where to shop, the process these days can be painless and easy.
Refurbished iPads are becoming more and more common with the release of each new model, and even refurbished MacBooks are now easy to find across major retailers. As each new version is released, expect to see a flurry of refurbished Apple products hitting store shelves after the trade-in period.
Even refurbished Apple Watches are cropping up more and more now that we're into our fifth generation. Plus, with each model supporting Watch OS 6, it's easy to pick up a cheap watch that offers most of the latest features at a surprising discount.
How to find good refurbished iPad deals
The process of buying a good refurbished iPad starts with the retailer. If you're shopping with Amazon, Apple, or Best Buy, you'll be safe in the knowledge that you've got a solid storefront behind you, offering rigorous testing and guarantees to put your mind at rest. Shopping through more open sites like Newegg and Walmart marketplace, however, require a little bit of review and rating digging to make sure the retailer is up to snuff.
In terms of refurbished iPad models, there are a few out there you might want to consider more carefully, no matter how low the price tag. Generally speaking, anything that won't support the latest version of iPad OS won't be able to hack heavier usage. That includes flagship iPad models up to and including the iPad 4th generation, the original iPad Air, and iPad Mini up to Mini 3. There are still light uses for these models, so you will be able to get away with an iPad Mini 3 or the iPad Air for pure streaming or web browsing on the cheap, but models before these will likely run too slow to be worth your cash. If we list a refurbished iPad Air or Mini 3 here, we'll make sure you know there won't be any further iPad OS updates.
Refurbished MacBook deals: how to make sure you're getting a good price
Once you've found a trusted retailer for your refurbished MacBook, you'll want to make sure the model you're picking up is worth its price even if that cost does look low. Some of the cheapest refurbished MacBooks on offer are also the oldest, and despite the alluring price tag, they simply won't be able to keep up with the programs you want to run in 2020.
If you're picking up a new everyday computer for light email, web browsing, and streaming, but still want that Apple spark, the earliest we'd recommend is a 2013 model. Even then, you'll be grabbing a MacBook at the cheapest price worth paying for a model of its age and will be fairly limited in terms of programs and MacOS features.
It's generally a better idea to start your search around the mid-2014 / 2015 spectrum for a workable MacBook. These computers hold their value exceedingly well, so a five or six-year-old luxury laptop will still stand up to most of today's mid-range programs MacOS features.
If you're looking for a Touch Bar or something with a bit more processing power than 2015 could produce, you'll also find excellent refurbished MacBook deals on models up to 2018's offerings as well.
Buying refurbished Apple Watch deals: what to look out for
As with a lot of refurbished Apple products, you'll want to start your purchase by finding a trusted refurbished Apple Watch retailer. Amazon, Apple and Best Buy all operate their own renewal programs that offer solid testing as well as varying warranties and guarantees after purchase. If you choose to take a lower price from a marketplace vendor like Newegg or Walmart, you can still pick up a fantastic device but you'll need to do a little more work to check reviews and ratings on the retailer you're buying from.
If you're still looking for the best refurbished Apple Watch model to buy, it's worth bearing in mind that the only version you may want to fully disregard is the original Series 1. We're seeing prices on this early Apple Watch that come too close to the price of the Series 2 to warrant a purchase of the outdated model.
If you're looking at a Series 2, know that you'll still be picking up a functional fitness tracker with iPhone integration for notifications, calls, and music, but the processing speed may be slower than the Series 3 and 4. That's fine if you're just grabbing a cheap refurbished Apple Watch to do a simple job, but if you're looking for something with a bit more power, we'd recommend starting your search with a Series 3.
Sign up to receive daily breaking news, reviews, opinion, analysis, deals and more from the world of tech.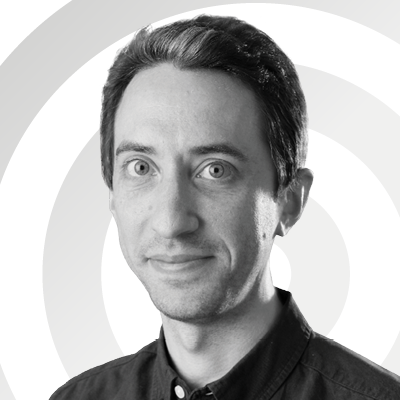 James Pickard is a Deals Editor at TechRadar. After many years of scouring the net for the cheapest games and tech for his own personal use, he decided to make it his job to share those bargains with you. James also has over five years of experience covering some of the biggest sales events of the year at Eurogamer and VG247, including Black Friday, Cyber Monday and Amazon Prime Day. When not deals hunting, James can be found on the PS5, watching a classic film noir or cheering on the Tampa Bay Buccaneers.